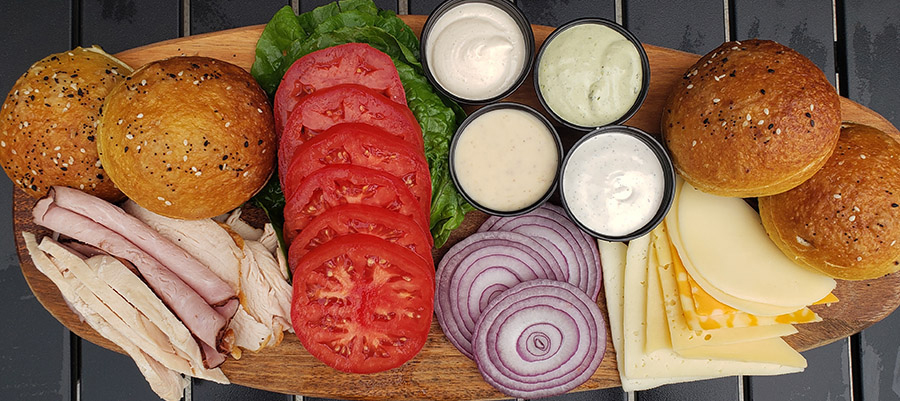 On a hot summer day, a well-put-together sandwich usually hits the spot. When that craving hits while you're out and about, this foodie find will come in handy.
Stop by Best Regards Bakery and Cafe and order their signature sandwich board—a new offering on the menu that's best enjoyed on the cafe's new patio.
The sandwich board features turkey, ham, and house-prepared chicken, along with Swiss, Havarti, and provolone cheeses, house-made garlic aioli, ranch, honey mustard, and pesto ranch dressing, four scratch-made pretzel brioche slider buns, and sliced local tomatoes—perfect for a feast for two.
Order the sandwich board at Best Regards location at 6759 W. 119th Street for $25.