Sponsored content:
Space—the final frontier. The team at Westin and Sheraton Crown Center want you to know that if you're looking to throw a memorable affair, they have some of the best venues in the metro. Between the Westin and the Sheraton, a whopping 1,450 guest rooms and nearly 60 meeting rooms are available. "We can help you plan anything you want," says Shane Somers, director of sales and marketing. "From a 50,000-square-foot exhibit hall to an intimate boardroom, there's no event too big or too small for us to handle. Period."
Combined, the two hotels offer the most event space available in town. Impressive! Here are the Top 5 Reasons to Plan Your Next Meeting at Westin and Sheraton Crown Center: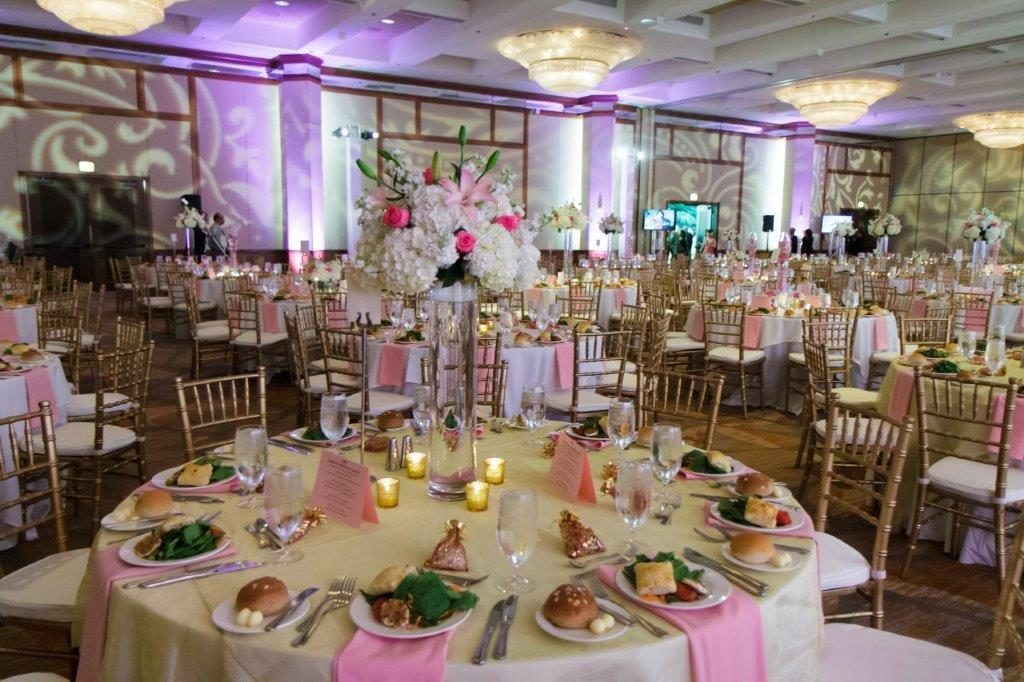 5) The sheer amount of available space is staggering
We're talking 150,000-square-feet of event space, kids! And the hotels' event specialists are eager to ensure your next corporate retreat or philanthropic endeavor is a success. "We can accommodate anything," says Somers. "Thanks to all the space available, we can host a really good mix—from national associations to local fundraisers. We're in the people and hospitality business—and we're here to help you plan."

4) The views! The ambience! The unique spaces!
Any venue can offer a place to meet up, but only the Westin and Sheraton Crown Center offer such an array of spaces with dazzling views of the city. "Take the Benton's Event Space—located on the top floor of the Westin," says Jesse Ayres, marketing manager. "It's a great location for receptions, holiday parties, and social gatherings. We host a lot of events and our customers love it. People are just blown away by it." The games deck—directly above the lobby—has an indoor/outdoor area with amazing views of Crown Center. And the hotel's newest offering—One East Urban Bar + Kitchen—is nestled just inside Westin's lobby. "It's inviting, and the bar is a primary focal point," says Ayres. "We have it set up for great receptions or private dining. It can accommodate up to 75 people and features locally crafted beers, local spirits—all in a vibrant communal atmosphere."

3) "It's a city within a city!"
Ready to take your party outside? Crown Center Square is a hop, skip, and jump away from the Westin and Sheraton's front doors. "The square is just another unique space where we can hold events," says Ayres. "We've had plenty of large, outside events—it's perfect for a beautiful spring or summer day." Even better? During the summer, Crown Center Square is bustling thanks to their Weekender—where festivities, food trucks, and free outdoor movies are all the rage. "Everything you need for a walkable escape is right here. Once you get here, you don't need much else," Somers says.
Need a private event outside? "We can make it what you want—Crown Center Square is part of our space as well," says Ayres.  "Over the holidays, the Mayor's Christmas tree is always impressive. We have guests who ask to overlook those specific spaces because the holiday views are so enticing."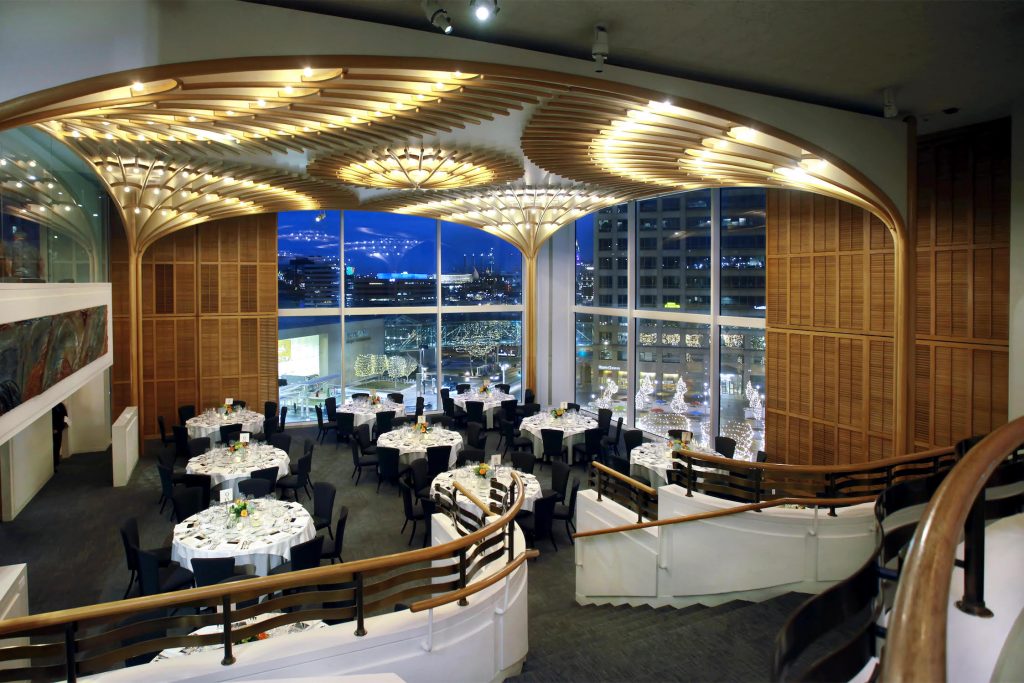 2) Two words: The American
Since it opened on Valentine's Day in 1974, The American has put Kansas City on the world's culinary map, while introducing fine-dining fans to some of the country's most celebrated chefs.
If you're in need of an upscale venue, The American simply cannot be beat. The architecture, designed by the famed Warren Platner, features white-oak columns branching into elongated hearts and walls of three-story, floor-to-ceiling windows that offer an unparalleled view of Crown Center and the downtown Kansas City skyline. Little known fact? The American's masterful architecture was awarded the prestigious Design Icon Award from the James Beard Foundation last year—only the fourth restaurant to receive the award. "It's quite an honor," says Somers.

1) The socialness of it all
Let's face it, no one wants to be stuck inside a boardroom all day. Good thing the Westin and Sheraton Crown Center has plenty of public spaces for relaxing. (We're fans of the high-speed, complimentary Wi-Fi.) And with so many nearby venues (Legoland! Union Station! SEA LIFE Aquarium!), you can turn your work trip in to a mini-getaway as well. "We have plenty of fun, last-minute leisure packages," says Ayres. "This summer we have seen more people booking spontaneous staycations. It's a trend. Of course, when our sports teams are doing well, there are lots of fans that come and stay with us."
Want to entertain? Need a little R&R? Who doesn't. Good thing both hotels have you covered—from an impromptu soirée to a grand gala and beyond.