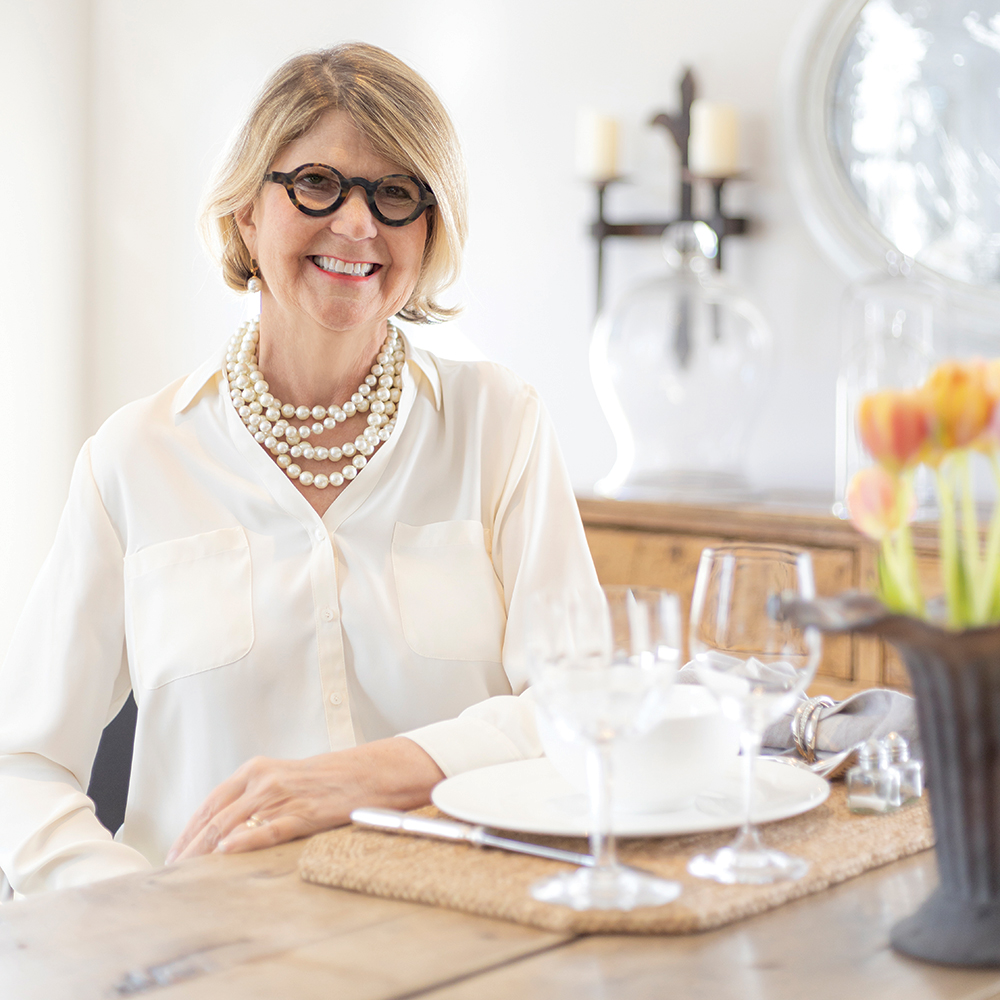 I had friends over for dinner on a Saturday night. My table was set for ten when one of the guests called and cancelled. She is dead to me now. Kidding. She is forgiven; she had the flu.
Everyone arrived all at once; there was no time to reset the table before the doorbell rang. I pulled a guest aside and asked him to remove a chair and place setting and scoot everything around to fill in the space. You know, like ya do. He cheerfully obliged and it didn't occur to me to check his work.
When we sat down to dinner, I noted with alarm that, at all nine places my helper had, for some mystifying reason, moved the salad and dinner forks to the right and the knife to the left.
I would love to tell you I had a quiet chuckle and let it go.
Don't Fixate on Fork Placement
But, no, I could not let it go. I confess I could not bear for anyone to think I didn't know where the forks go. So what if my guests were already engaged in salad-eating and conversation? So what if we'd had an extra-animated cocktail hour and nobody would have cared about fork placement? I could not let it go. By the end of the first course I had made quiet sorties to every place setting, in some cases interrupting conversations mid-sentence, and switched knives and forks not-yet-used to their proper positions. Classy, huh?
When we set our table for guests, we all want to put our best foot forward. Never think it's not worth the trouble to set the table for a group you are feeding. Just don't get lost in the fine points, like I did on the evening in question. Even if you are serving carry-out food, or chicken pot pie from Costco, there is magic in sitting down with friends to a set table. Here are some guidelines for doing so with grace and style.
Setting the table is worth the trouble. Never think otherwise. I'm talking to you, millennials.
Vive L'ambience
Beautiful tableware and linens are wonderful, but far more important is the mood you create as a backdrop for those things. Everything is prettier by flickering candlelight, with some Charlie Parker playing in the background.
For instant ambience, take unscented wax-filled glass votives and group them in threes here and there across your dining table (do dim those overheads, babe). I would love to find a local source for inexpensive plain votives. I order mine online; the brand is Hosley, and they sell them in lots of 48, individually packed in four boxes of 12, for about 36 bucks. These are also fabulous to have on hand during a power outage.
The Best Table Decor: Your Friends
You're not creative, you say? Not good at whomping up a themed table a la Martha? Or, perhaps you feel you don't have good stuff. No family sterling, linen damask, fine china or fancy crystal? That's no reason not to have your friends over for a cozy dinner around your table. Because the most important element of a festive table is your peeps, the wind beneath your wings, who will be happy to be invited, Limoges notwithstanding.
A properly set table, no matter how humble, is pretty in itself. My friend Ursula Terrasi was raised in Italy, where, even for everyday meals, one set one's table with the best one had, regardless of how modest the food or surroundings. "It was very European, very generous, very civilized," says Ursie, who owns Terrasi Living & Scandia Home (501 Nichols Road), a resource for gorgeous linens and tableware.
My Favorite Stuff
"Elegance," said Jean Cocteau, "is the art of not astonishing." Don't feel like you have to astound your friends with the ingenuity of your centerpieces or your attention to detail vis-à-vis executing a theme, unless you really can't help yourself.
That being said, a pretty table welcomes your guests, telling them you think they are worth your time, effort, and creativity. Here are the pieces I use to make my table look festive. I keep them close at hand, so I use them often. Mind you, I am the opposite of minimalist. You don't need any of this to set an elegant table.
• Fresh flowers. More is more. Keep them low, so people can see across the table to talk!
• Over-the-top napkin rings. A dear friend gave me eight L'Objet napkin rings, encrusted with Swarovski crystal, that he purchased at Webster House in the Crossroads. They give even the most casual dinner a festive air.
• Place cards. People want to know where to sit, even at very informal meals. I use place cards if I have six or more at the table. Paper Source on the Plaza has a nice selection.
• Individual salt and pepper shakers. It makes guests feel pampered to have their own little shakers, and they do embellish le table. I bought mine years ago, best money I ever spent. I also love the look of little vintage salt cellars at each place.
• Colored glassware. A simple way to coordinate your table is to have pretty, colored water goblets and napkins or other accent pieces that match that color. Candlelight looks extra elegant dancing on colored glass. Your wine glasses should always be clear, though.
• Oversized napkins. A proper napkin should cover one's lap, but they make them so chintzy these days. Whenever I see large napkins that will work at my table, I snap them up. There is nothing more sumptuous than oversized white linen damask napkins, but they are hard to come by. If you have them, use them!
• Chargers. These add tone to the joint, but they are the first to go if I'm trying to squish more people at my table for a casual dinner. World Market in Westport has inexpensive chargers in all kinds of finishes and woven fibers.
• Clean, fresh, bed sheets. These make fabulous, easy-to-launder tablecloths. Throw them over the table straight out of the dryer and there are no creases or wrinkles.
• A round table. Ideal for conversation, but definitely not essential, darling. Any table will do.
It's also helpful to have a larcenous heart. Steal ideas from Pinterest, Instagram, magazines, books.
A Final Thought
If you've never learned how to properly set a table (as, I learned later, was the case with my helper), we won't think less of you. Go to emilypost.com and her people will teach you. Once you know the rules, you can break them (for example by leaving off the side plates if you don't have room), but keep those dinner forks on the left!
---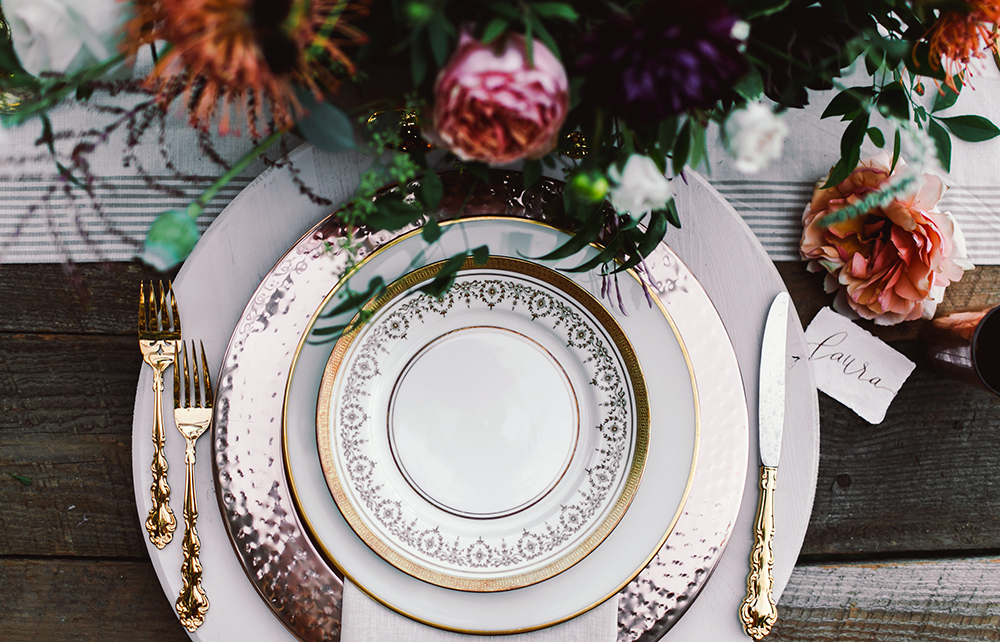 Hostess Haunts
In addition to those I've already mentioned, here are some of my favorite local resources for entertaining accoutrements.
• Halls Kansas City (Crown Center) The finest quality and unquestioned good taste in all things for your table.
• The Little Flower Shop and The Little Shop Next Door (Westwood Hills) Leslie Brett and Chuck Matney's taste in all things is exquisite.
• Pryde's Kitchen & Necessities (Westport) Great source for basic white dinnerware, kitchen tools, and everything else.
• Studio Dan Meiners (Crossroads) Hip, contemporary flower stylings.
• Cuorebella (Hawthorne Plaza) Beautiful linens and tableware.
• Trapp & Company (Midtown) The flowers and candles, of course. But also creative tableware and accessories.
• Sharyn Blond Linens (Crestwood Shops) It's right there in the name.
---
Email me with your entertaining questions, dilemmas, or triumphs at mjackson@inkansascity.com