Valentine's Day is all about love, but mostly chocolate!
You may be unaware that Valentine's Day originated as a Roman holiday. Since I love all things Italian (and truly believe I was Italian in another life), this holiday has my name written all over it.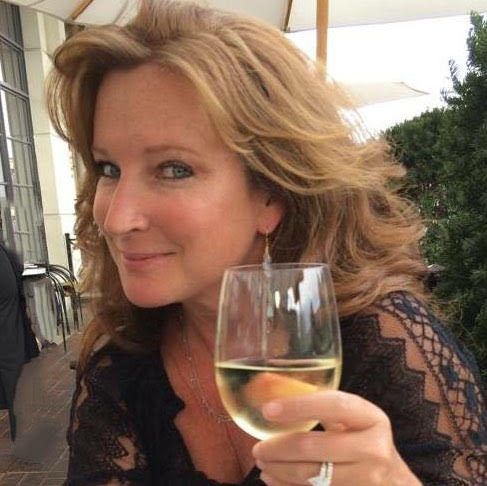 Of course, I've loved Valentine's Day for a long time now. I have wonderful memories because when I was a kid my mother always saw to it that on February 14th there was a heart-shaped box of chocolates right next to my bowl of Fruit Loops. You know the ones—the box where all the chocolates looked the same, so you had to bite into each one just a bit to figure out what was on the inside. (Sidenote: What was up with the old weird-nougat filling anyway?)
It was always the same red heart-shaped box, the same red-satin ribbon, the same two chocolates I liked and the same six I left behind with little bites in them. Every year we were so excited to see that simple little box of chocolates. Now it brings back such sweet memories of my mom and her traditions.
Those were the good ol' days. Now chocolate is not nearly as simple as it used to be! Chocolate has evolved into a life of its own and is considered both an art and a science—besides being an obsession for many people! Plus, you'll find it sprinkled in everything—coffee, tea, and even our beer!
If you don't know, Kansas City has some of the finest chocolate in the world! Martyr that I am, I decided to venture out and see for myself what this city has to offer for chocoholics. It was rough, but someone had to do it.

Bizz and Weezy Confections
Located in the Crossroads, Bizz and Weezy makes some of the most beautiful chocolates I have ever seen! The creamy caramel-filled chocolate bites rank high on the popularity scale. This Valentine's Day they are offering a nine-piece box of hand-painted and airbrushed caramel-filled beauties! Truth be told—they are really almost too pretty to eat. (Almost.) Their box of chocolate love features three different caramel fillings: rose, elderflower and passion fruit. They will likely sell out (especially if I get access to IN Kansas City's corporate credit card).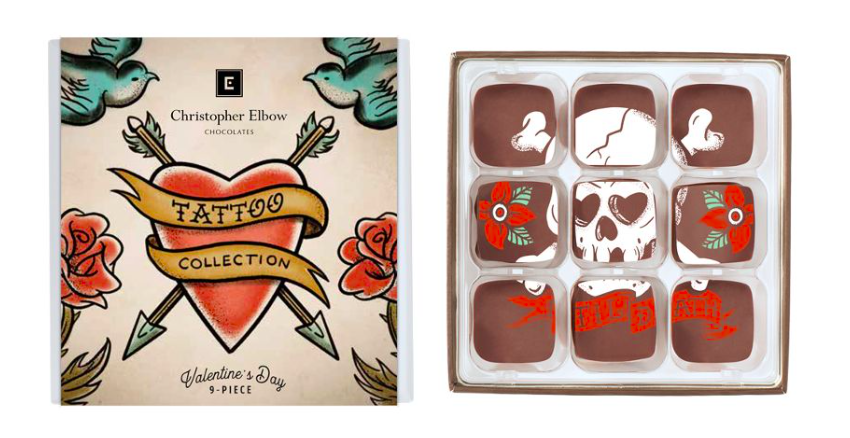 Christopher Elbow Chocolates
Christopher Elbow has traveled the world to learn what it takes to make the world's finest chocolate, and I think he discovered the secret of success somewhere along the way. A little backstory—in 2004, Elbow's chocolates won the Next Generation Chocolatier Competition and was subsequently featured in Oprah's O Magazine. Fast forward to me visiting their flagship store at 1819 McGee Street. This quaint store has an endless selection of choco-goodness. For me, it was very difficult narrowing down what to sample—let alone buy. I want them all.
Elbow's decadent designer chocolates are sold nationwide, and this year they are featuring (among other things) three different 'Til Death Chocolate Tattoo Collections. Each ValDay box has nine tantalizing flavors. (Also worth mentioning? Christopher Elbow and Boulevard Brewing teamed up several years ago and crafted their always-in-high-demand seasonal Chocolate Ale. My friends have stood in line outside local liquor stores to try and get their hands on this must-try beverage!)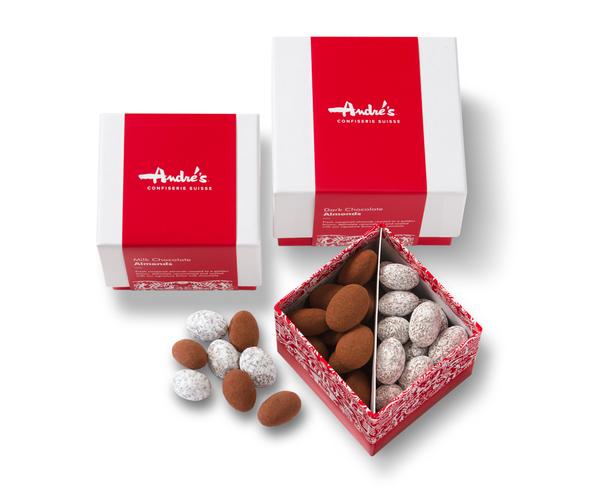 André's Confiserie Suisse
Andre's Confiserie Suisse has been in business in Kansas City since 1955. The business—with locations in Kansas City and Overland Park—creates not only delicious chocolates, but tortes and cookies. But really, André's may be best known for their chocolate-covered almonds! Their almonds have been nationally recognized as the best in the country—and I vote the most addictive! Fresh almonds roasted to a golden brown, delicately caramelized and coated with their signature Swiss-milk chocolate coated in powdered sugar or dark-chocolate cocoa powder.
For Valentine's Day, André's is offering these wonderful chocolate-covered almonds nestled in chocolate wine and champagne bottles. Of course, if chocolate liquor bottles aren't your thing, the almonds also come in the traditional little heart-shaped box.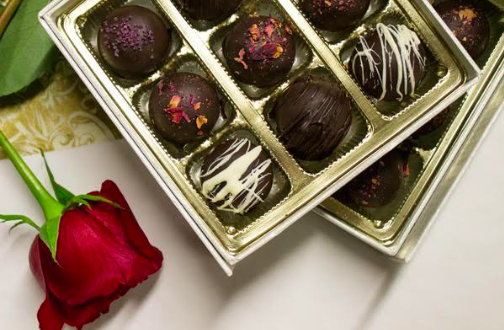 Panache Chocolatier
Panache Chocolatier and Café has been serving up fine chocolates on the Country Club Plaza for more than 40 years. They specialize in using the freshest and finest ingredients and combining them to provide exceptional products with unique taste profiles. Their chocolates will not disappoint!
This year they are offering the "Share the Love" Valentine's Day Collection. They have selected sparkling wine cocktails as inspiration that focus on flavors to highlight the season. They will feature "Share the Love" chocolates featuring unique flavors, such as strawberry rose, French 75, and sparkling elderflower berry hibiscus.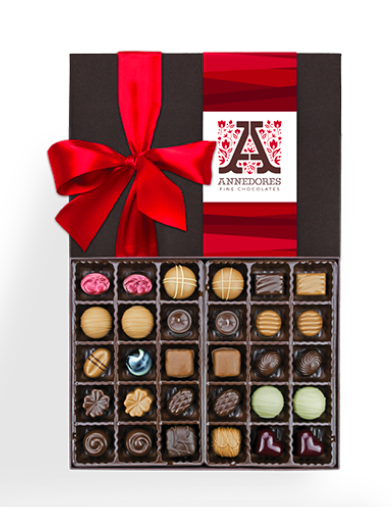 Annedore's Fine Chocolates
Sheri Weedman has owned this "sweet" lil' chocolate shop tucked in the neighborhood of Westwood Hills, Kansas, for 11 years. Truffles are the most popular chocolate at Annedore's, but she is also well-known for her French macarons. Sheri even offers classes on how to make these delicious confections. Annedore's will offer boxes of macarons as well as beautifully crafted mixed boxes of classic chocolates and other delectable confections.
You know what they say—you can never go wrong with chocolate on Valentine's Day. Well, unless you pick the wrong chocolates, I guess. Fortunately, this handy-dandy list is foolproof. Your better half will appreciate the effort, and you can reap the sweet rewards from your sweetie.