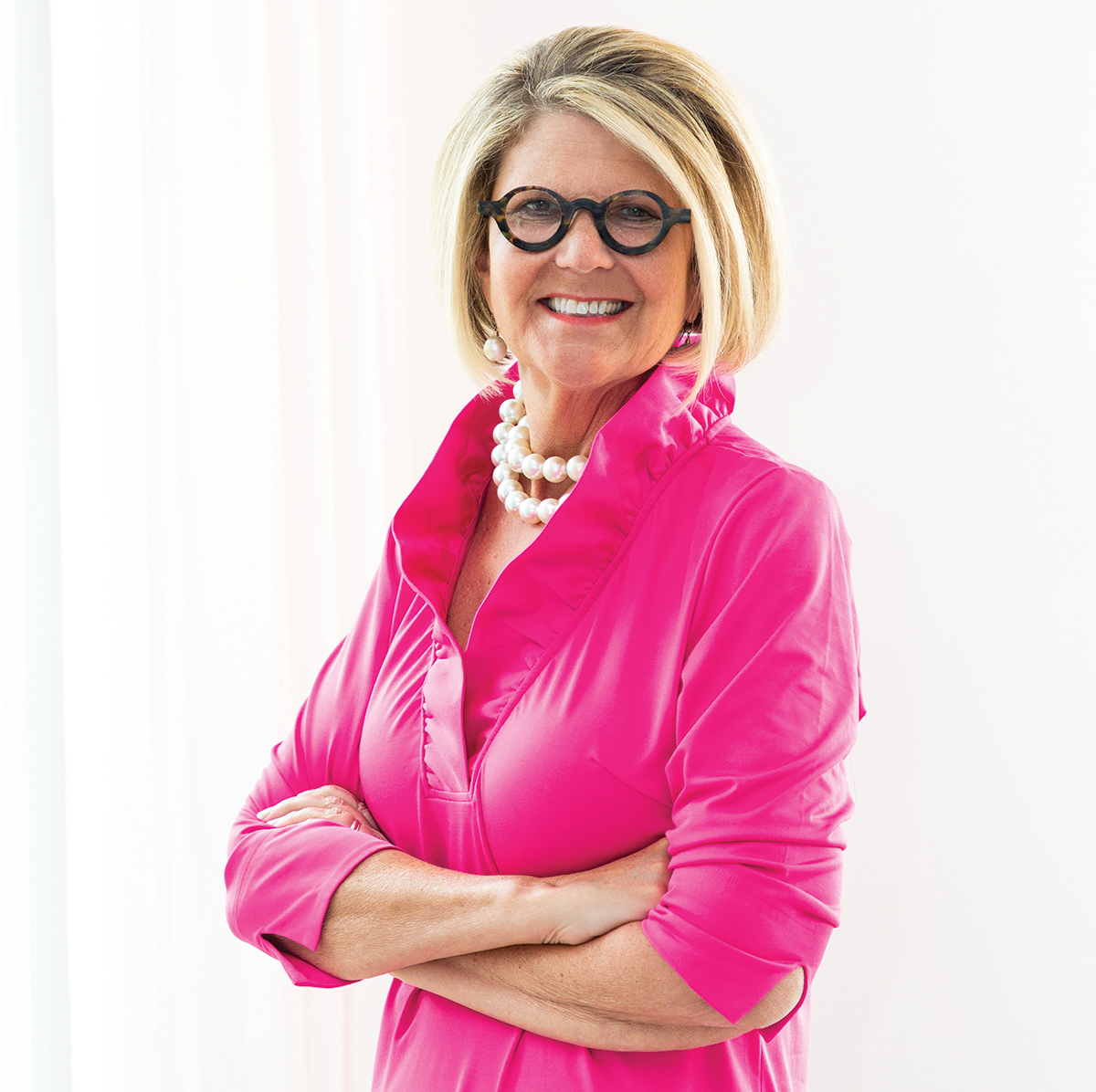 On a home tour recently, I saw an estate that was so huge, so dazzling, so lavishly yet tastefully appointed, so perfect for party-giving, I wanted to go home, pour gasoline on my house and set it alight. I had a conversation later with a woman who'd been on the same tour; she joked that seeing this house had plunged her and her friends into clinical depression. Why, friends, do we do this? Why can't we appreciate without measuring ours against theirs?  "Comparison" said Teddy Roosevelt, "is the thief of joy." I would add that it could be the thief of party-giving, e.g. I'm not gonna have people over until my house is tour-worthy. Here's some nickel advice: focus on what you do have. In my case, I have working bathrooms, a round dining table that squeezes ten, a cozy living room, a serviceable kitchen, a rockin' sound system, a well-stocked bar, and a nice deck. Oh, and a darling husband who is supportive but not good kitchen help.
And speaking of me, me, me
This being the inaugural issue of In Kansas City, I feel compelled to bore you with what qualifies me to write a column on party-giving. Firstly, I am a seasoned hostess who has been having parties since dinosaurs roamed the earth. Because of that, for 11 years I wrote a column called "Essential Entertaining" for another local magazine. But the column always was my side hustle. For three-plus decades I've had an annoyingly demanding full-time job in corporate communications. And I am servantless, also annoying. So I know how it is to want to have rollicking parties with limited time and resources, and my advice is targeted to all you darlings who have the same constraints. I will always encourage you to have the party no matter what, because parties are good for the soul. Here, then, is some advice about how to focus your precious time when you are having people over. Remember, the food should always be secondary to the sense of hospitality you create.
If it's perfect, everyone will hate you
No one expects you to put on a home-cooked feast. Concentrate on assembling a convivial group, creating a welcoming atmosphere (music! booze! good smells!) and having maybe one spectacular menu item. Give yourself permission to serve takeout or store-bought food, and to let guests bring something when they offer. If you have budget to do so, hire staff. I can tell you from personal experience that Party Personnel of Kansas City (913-451-0218) has highly capable, good-humored servers and bartenders. They charge $32.50 an hour per server; there is a four-hour minimum. Ya gotta book 'em in advance, though, especially during the holidays and on Saturday nights. And don't forget to tip them.
You're a host, not a bartender
Craft cocktails—in which every element is fussily handmade—are all the rage in Kansas City's bars and restaurants. Which is where they should stay.  The busy home host should not be expected to be a mixologist on top of everything else. Realistically, all you need to serve cocktails to a merry group is the makings for gin and tonics, vodka sodas, rum and cokes, some red and white wine and, depending on the crowd, beer. Oh, and at least a pound of ice per person.
Have you tried St. George's Terroir Gin? It tastes heavenly, and the bottle makes any bar look hip. Have your featured summer cocktail be a St. George's Gin with a wildly overpriced, artisanal tonic water, such as Fever Tree. Serve in a handsome rocks glass, garnish with rosemary sprigs or sage leaves. Craft cocktailish, honey.
If you want to make a pitcher of something, it's never a misstep to mix two parts of Simply Lemonade (available in grocery stores and top-rated by me and Consumer Reports) with one-part citron vodka and a splash of limoncello. Pour over ice in a tall glass, garnish with a thin slice of lemon and a basil leaf.
Elaborate appies are a waste of time
Don't spend a lot of time on a complicated appetizer to serve with cocktails before a dinner party. People are too busy talking and drinking, at that point, to pay much attention to your fancy canapes. But you definitely need a little something savory to soak up the booze. I like good cheeses and crackers served on a pretty tray. My favorites are Cambozola with water crackers or extra-aged Gouda with (back off, food snobs) Original Triscuits. Email me at mjackson@inkansascity.com for a list of classic cheese and cracker combinations. I also have, and would happily send you, instructions for how to assemble an awesome charcuterie/antipasto platter, perfect for a cocktail party.
The Stroud's solution
I've been on a Stroud's jag of late. Pan-fried chicken is a swell entree for a casual dinner party, and Stroud's can make it better than you, trust me. Order dinner at your leisure then have it delivered via Door Dash or Uber Eats. For a group of eight, order four regular chicken dinners (each serves two very generously) and—this is important—tell them to pack it in bulk. You'll get salad, green beans, mashed potatoes and gravy, and those killer cinnamon rolls. Transfer everything to your prettiest serving dishes and present it buffet style. Since you didn't cook, you slattern, you'll have had plenty of time to set a lovely table with gorgeous fresh flowers. I like to do place cards for groups of six or more—for even the most casual dinner—because people appreciate knowing where to sit. Seat people boy girl boy girl, not next to their spouses. But back to the food. If you're of a mind to cook, I have five tried-and-true dinner party entrée recipes (with serving suggestions) I will happily email you.
This pie, it's to die
If you've come to dinner at my house lately, for dessert you've had pie from Ashleigh's Bake Shop, located inside Pryde's Kitchen & Necessities at 115 Westport Road. Ashleigh bakes all her pies fresh every morning (Thursday, Friday and Saturday only, Wednesdays by special request). My favorites are the peanut butter pie (you will weep) and the raspberry rhubarb pie. I found out how good Ashleigh's raspberry rhubarb pie was from a friend who told me he once bought a slice and gobbled it down driving in the car, no napkin, no nothin', because he just couldn't wait to get it home. A whole, fresh pie will set you back about twenty bucks. With Ashleigh's so nearby, I shall never again trouble myself to make dessert, except possibly my famous (if I do say so myself) Buena Vista Coconut Cake, which I can make in my sleep. It's a doctored-up cake mix, but no one will know. I'm tired of making it, but you're most welcome to. Email me for the recipe!
---
Haute Cook-ture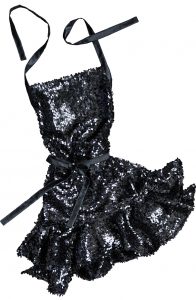 Let 'em know YOU are the hostess with the mostess. A couple of summers ago, a friend and I cooked and served a dinner we donated as a charity auction item. It was lots of fun, despite the fact that the purchasers, who shall remain nameless, treated us like hired help. If we had been wearing Haute Hostess aprons by Elizabeth Scokin, I think they would have been nicer to us. With their sparkling sequins and jeweled designs, these aprons scream "Hostess and Diva!" They look fetching over a ball gown, or with jeans and a t-shirt. You can find them at Terrasi Living & Scandia Home on the Country Club Plaza.