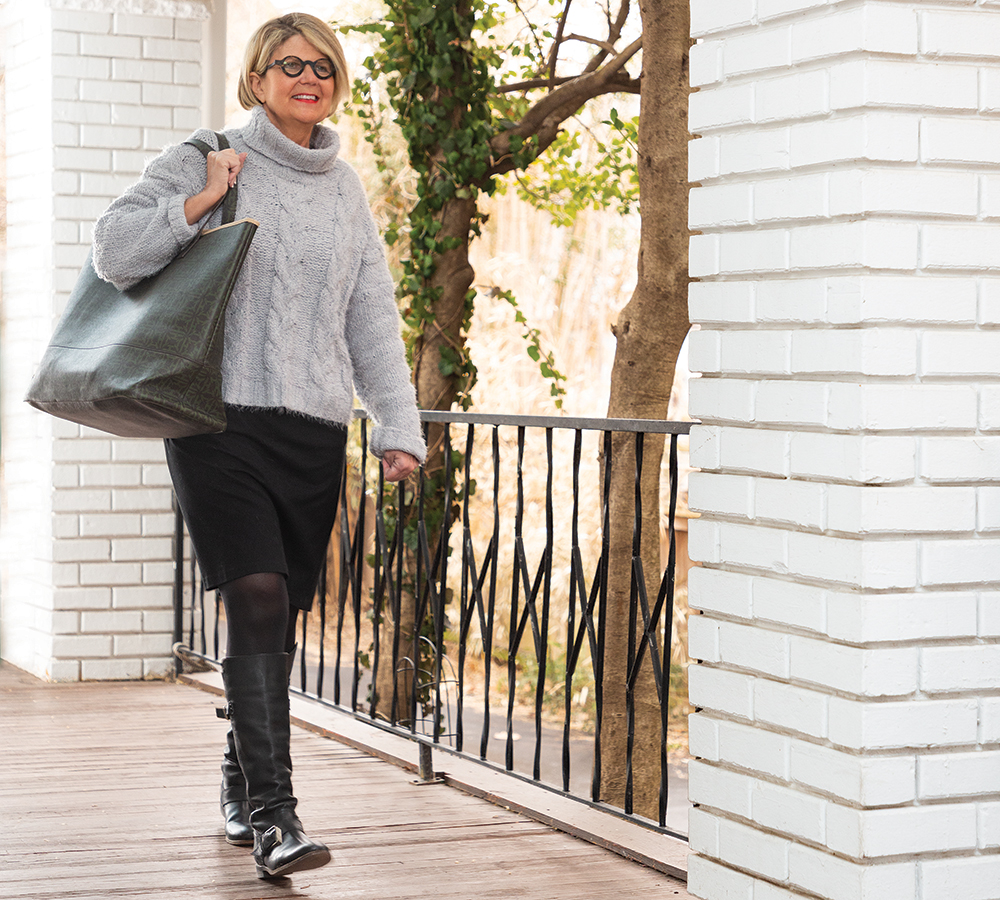 Want to annoy your party host? Volunteer to bring an appetizer. Choose one that needs to be deep-fried. Then walk into her party with a vat of Crisco oil, a frying pan, and a bag of groceries. Explain that fried foods don't travel well, so you're frying it on-site. Set up shop in her kitchen, where every centimeter of counter space is precious, then smoke up the entire house with a thick funk that will linger for days.
Yes, I once had a guest who did that. He made Scotch eggs, which also needed to be coated with flour and dipped in egg, before frying. All, yes, in my kitchen. I try to let nothing harsh my hostess mellow, but this little antic set me on edge, and prevented me from focusing attention on my other guests. (I must concede, however, the appetizer was delicious.) Herewith, some gentle guidance for not laying a Scotch egg next time you offer to bring something.
Be Specific In Your Offer
"Can I bring anything" can be such a hollow-sounding question. Show you mean business by citing a particular. "I've been making these BLT crostinis lately," you might say. "I'd love to bring some if that will work well with your menu." (email me for that recipe!)
If you're not a cook—absolutely no shame in that—you could say "there's this fabulous bakery by my house. Could I pick up some bread or a dessert?" Such exchanges are so easy now that we all text and email.
Trash Your Kitchen, Not Mine
If you do make something yourself, prepare everything, and I mean everything, at home. If you are going to create pandemonium, darling, do so in your kitchen, not your host's. Call ahead to ascertain freezer, fridge, oven, or burner space if you're bringing something that needs to be served icy cold or piping hot. Emile Henry produces beautiful oven-to-table ceramic baking dishes (available at Pryde's Kitchen and Home) that make anything you put in them look glorious. They bake evenly and clean up beautifully. You could offer to bring Ina Garten's Potato-Fennel Gratin (email me!), then leave the baking dish behind for a hostess gift that will forever "spark joy."   
If you are bringing something store-bought (perfectly acceptable), put it on a pretty platter or bowl with a fresh garnish like mint, Italian parsley or chopped chives.  It's less about what you're serving and more about how it's presented, so make it look beautiful!
A Most CORDIAL Guest
Or you could really be an angel and volunteer to bring a pre-dinner cocktail—something simple, mind you—then own the task of mixing it and serving it to guests. The negroni is popular, as are the gimlet and the Moscow mule. I would never say no to a homemade whiskey sour or a Campari spritz. (I have recipes for these drinks. All have only three ingredients. Just email me.) You'll want to collaborate with your host about appropriate glassware for your chosen drink. Never show up late for a party where you are bringing the aperitif. It's even ruder than showing up early, but that's for another column.
Be Snappy With the Appie
Promptness is also important if you're bringing an appetizer. When hostesses delegate a dish, it's usually the starter. Spiced nuts are marvelously compact, and people gobble them up almost faster than you can refill them. I have some lovely recipes, yours for the asking. A cheese tray is another solid solution. Choose something sharp (like English cheddar), something creamy (like Camembert) and something funky (like Gorgonzola). You want plain, sturdy crackers—I like stoned-wheat crackers. And you want something sweet—such as dried apricots, grapes, or slices of apple or pear—to round things out.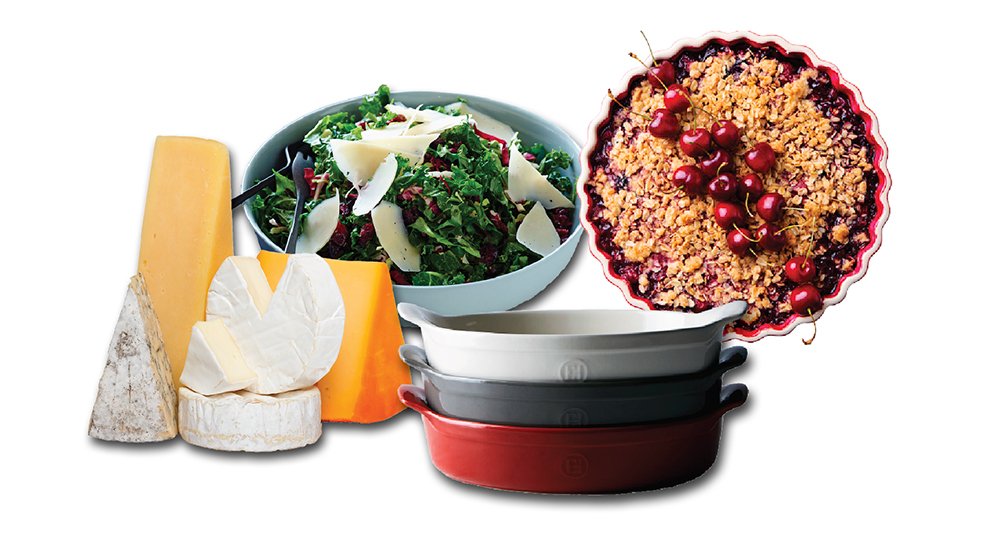 An Aside About Sides
If you offer to bring a soup, salad, or side dish, it goes without saying you should coordinate with the host to avoid ingredient overlap. You don't want to bring Ina Garten's excellent Roasted Potato Leek Soup if the dinner includes mashed potatoes. Yes, I know, this is the second time in this column I've mentioned an Ina Garten dish. I can't help it if she's the best recipe developer in America. Winter Slaw from her book Make It Ahead would be a perfect salad to bring to a cool-weather dinner party, but go easy on the kale.
If you're headed for a gathering where chili or a hearty stew is being served, allow me to recommend Zingy Cornbread, a crowd-pleasing recipe (email me!) I found years ago in Simply Simpatico, the Junior League of Albuquerque's cookbook. Food snobs be warned, it calls for Jiffy cornbread mix and a heap of "shelf-stable" ingredients.
You're Bringing Dessert? Sweet!
I have a fabulous dessert (email me!) to bring to a March dinner party: Marcella Hazan's "A Farm Wife's Fresh Pear Tart." It's easily transportable, wonderful at room temperature and simple to make—you don't even use a tart pan. Best of all, it's seasonal. It's never a bad idea to bring a pie, tart, cobbler, or clafoutis made from whatever fruits are in season.
In fact, almost any fresh fruit is delicious simply sliced or chopped, placed on a half-sheet, dusted cut-side up with sugar, popped into a 450 degree oven until caramelized, then spritzed with a little orange juice. But remember to do your chopping, slicing and oven-popping in your own kitchen, honey. Your hosts will adore you for it.
The Beauty of the Gigantic Tote Bag
To know me is to know I like smart-looking tote bags. I have them in a variety of sizes, including one large enough to hold a kindergartner. I find myself reaching for it whenever I am bringing a dish to a dinner party. It has a flat bottom, big enough to fit a 9-inch by 13-inch baking dish and a bottle of wine and a little prezzie for the hosting unit. I can throw it over my shoulder, and still have my arms free for a hello hug. If you don't have a gigantic tote bag, now you have a reason to go shopping. 
---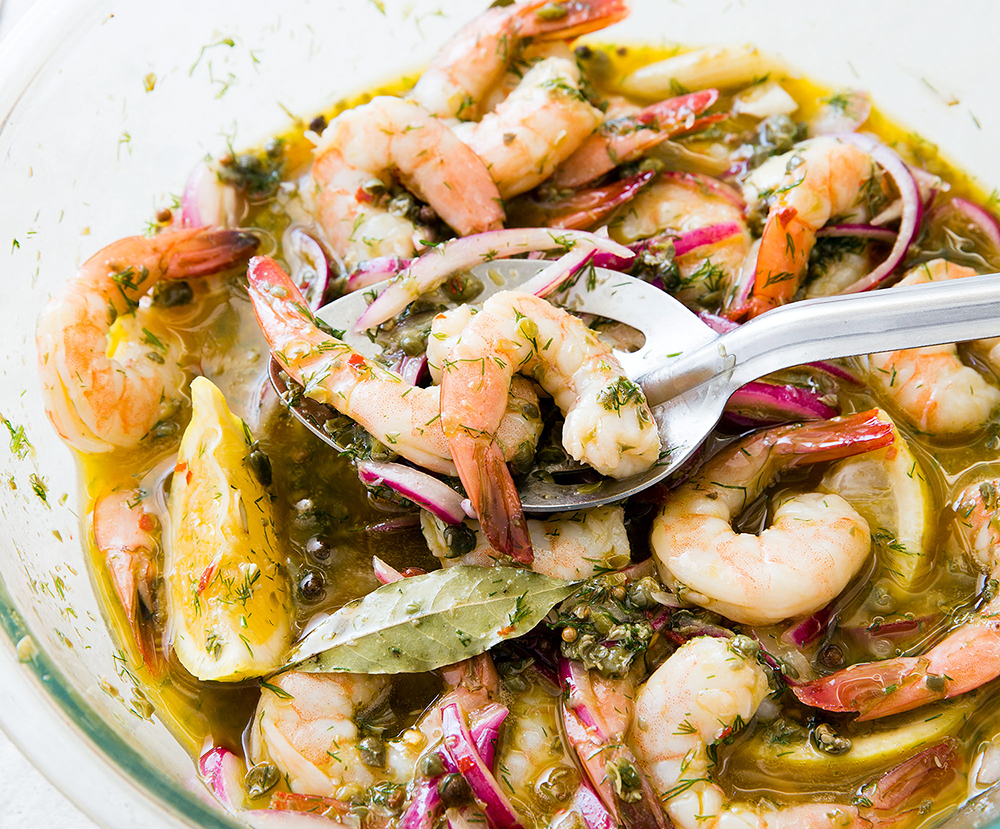 A Moveable Feast
Four Marvelously Portable Appetizers
• A wheel of triple-crème brie, served with apricot chutney and Wasa crackers.
• Jalapeño-cheddar frittata squares*
• Fiesta pickled shrimp, served in a deep platter*
• Sugared bacon*
*Email me for the recipes!