Ice, ice baby! Take your at-home cocktails from basic to bourgeois with Fountain City Ice, a locally owned company from nationally accredited bartender Brock Schulte and his wife and business partner, Erica Schulte.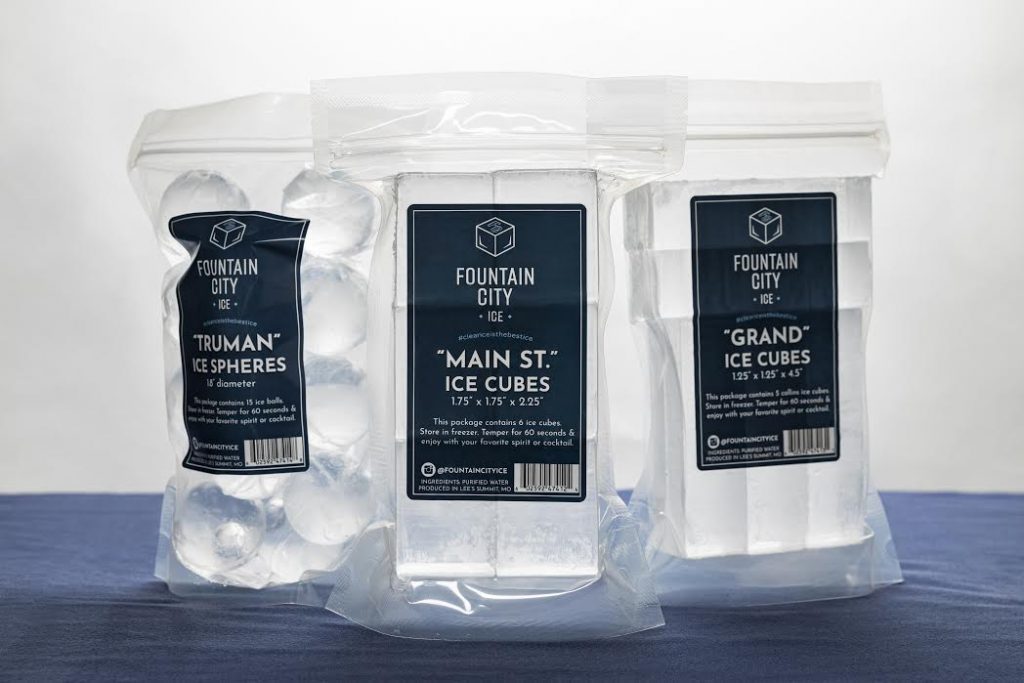 Bags of this premium, crystal-clear ice can be found at select retailers across the metro, including Mike's Wine and Spirits. "We love it because it's locally owned by husband-wife team that knows the service industry, specifically cocktails," says manager Andy Doohan. "It's far superior to any other ice out there on the market."
The water is filtered through a four-phase filtration system of Carbon and Coconut husk, making the ice extremely pure. "People have become quite focused on the quality of what they purchase so why not make the ice quality too?" says co-founder Erica Schulte.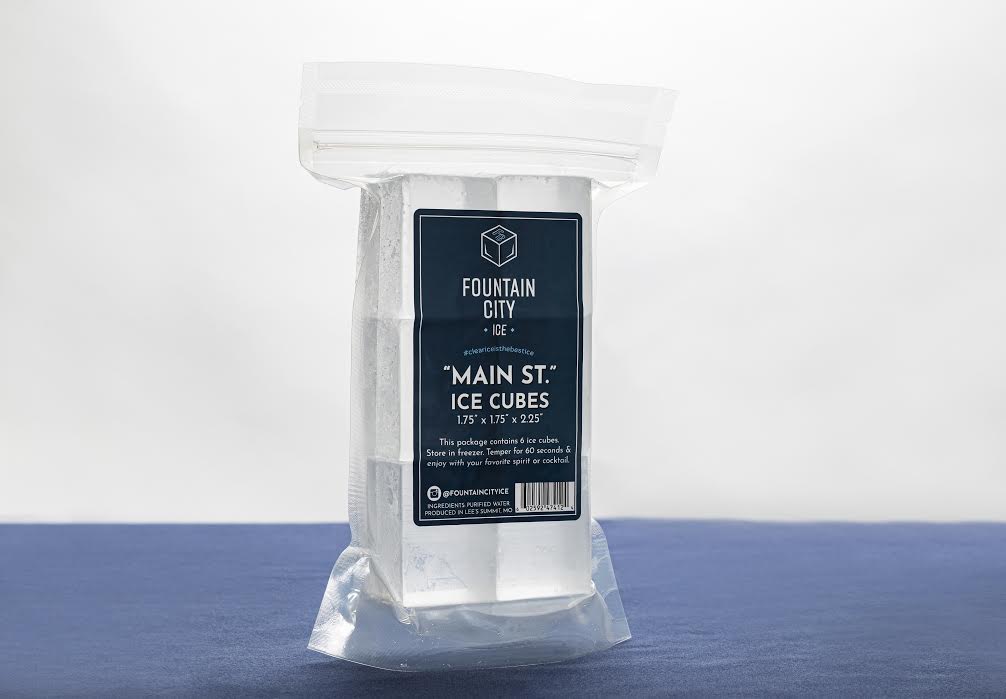 The bags of ice are available in three different styles:
Truman Spheres, great for straight pours and wine cocktails. ($9.99)
Main Street Rocks, excellent for spirit-forward cocktails like an old fashioned or Negroni. ($7.99)
Grand Collins Cubes, perfect for highballs such as vodka sodas and margaritas. ($7.99)
"Main Street is our most popular cube," says Erica. "It's the perfect size rock to accommodate any glass size. We want people to know that our ice is good for more than just cocktails or spirits. It's great for any beverage—even coffee, teas, kombucha, etc."