Talk about an old-school-meets-new-school Valentine's Impulse Purchase. André's Confiserie Suisse's famous chocolate wine bottle was created in the 1980s by André Bollier's son, Marcel. It's so popular they created a smaller version with a lower price point—the chocolate champagne split bottle.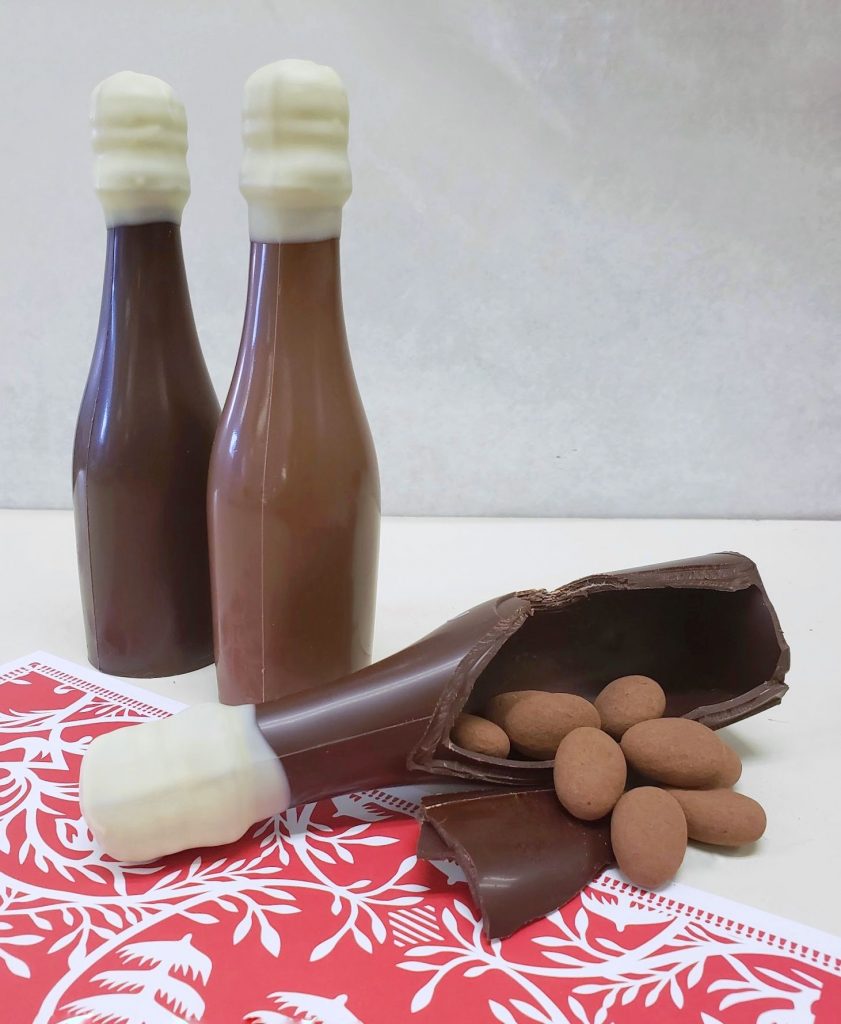 As it that weren't decadent enough, each hand-molded bottle is filled with André's best-selling chocolate-covered almonds. (Starting at $32.50.) The chocolate is filled into a custom mold and coated at least three times with chocolate to create a stable shell. Once hardened, two shells are assembled surrounding their famous chocolate—covered almonds. The bottle is sealed at the top with a dip in white chocolate.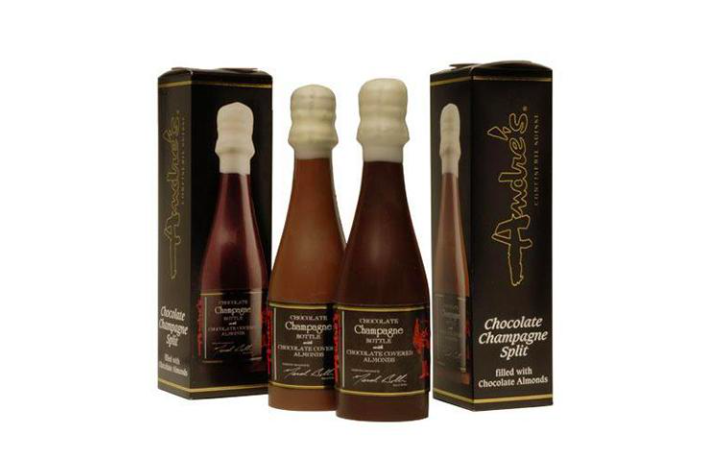 "Two of my biggest passions are chocolate and wine and I love how this product celebrates both. The chocolate wine bottle has always had a special place in my heart," says Andrés grandson, and president and executive chef for the company, René Bollier. "I used to give it to friends at their birthday parties, which got me plenty of guaranteed invites throughout my childhood years. My friends still want and expect it to this day.