Are you a foodie? Non-committal? A fan of sampler packs? All three? This is for you. Introducing Kansas City Taste Box, a new venture that takes the legwork out of trying tasty local nosh.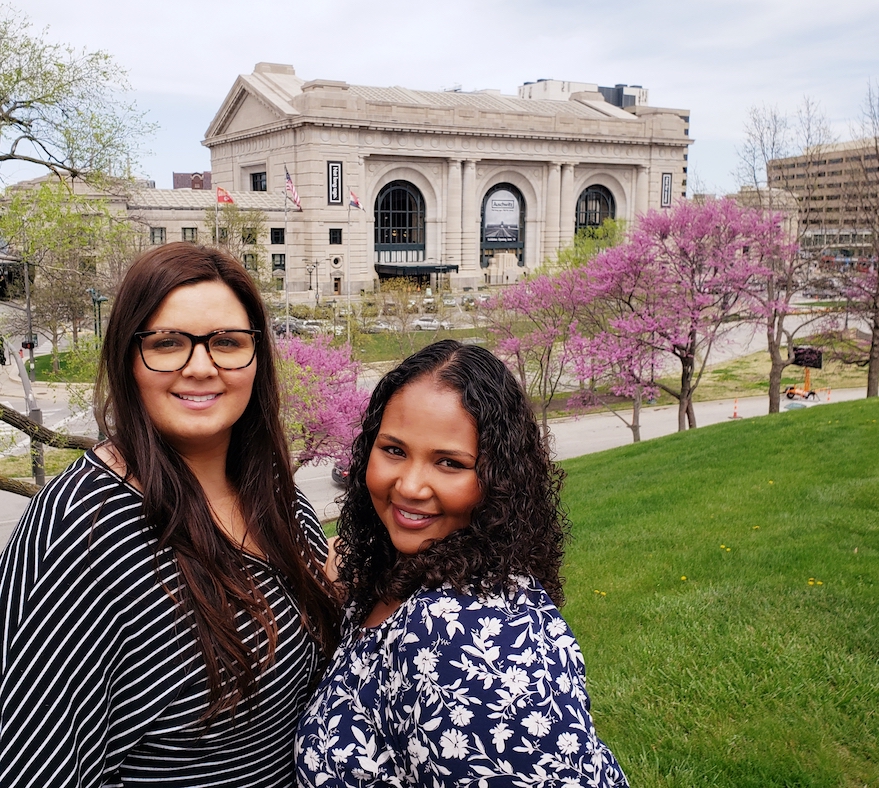 The business was the brainchild of owners Rachael Bellitti and Asma Skeikh, who both moved to Kansas City a few years ago. "We were neighbors and became great friends," says Bellitti. "We'd often ask each other, 'Where's your favorite place is to get this or that?' Eventually we thought how great it would it be try multiple things at once from different vendors, to more easily pick out our favorite food items."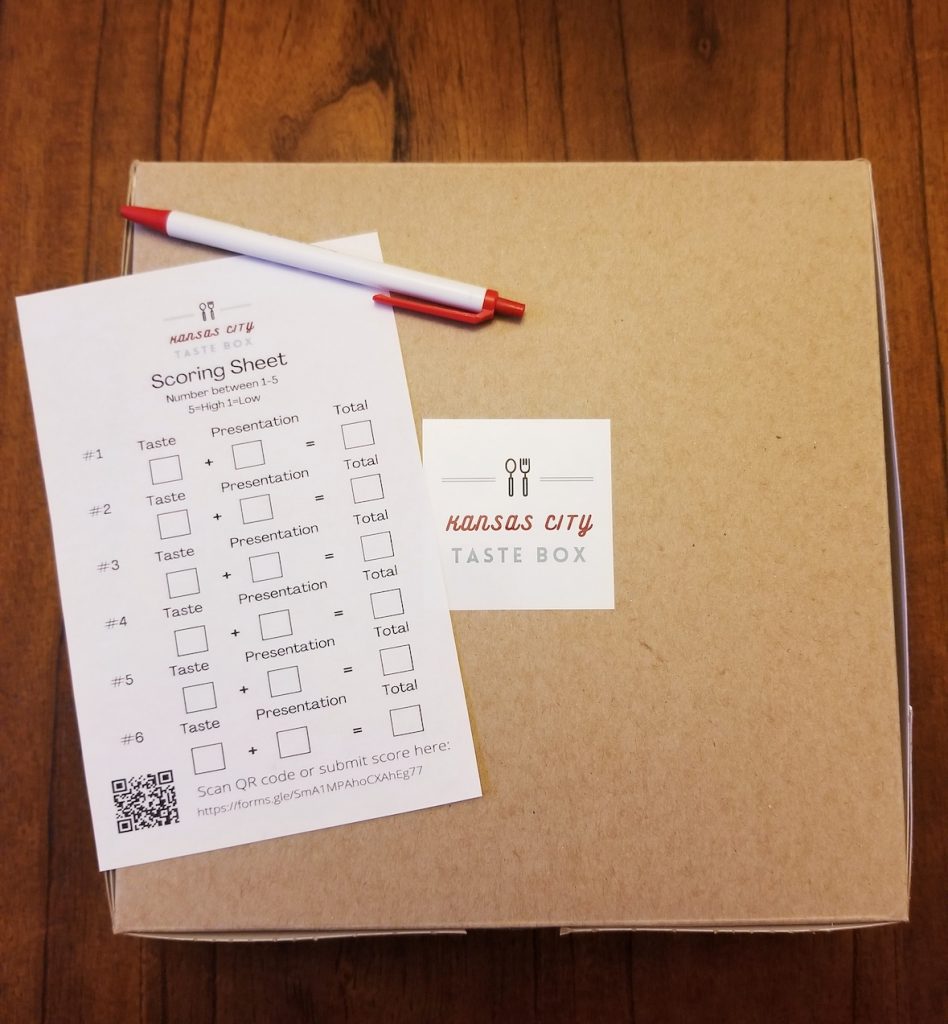 And—voilà—their new endeavor was born. The ongoing pandemic only helped fuel their efforts. "We thought what better time to start Kansas City Taste Box and support local," says Skeikh. (Prices vary, ranging from $28-48.)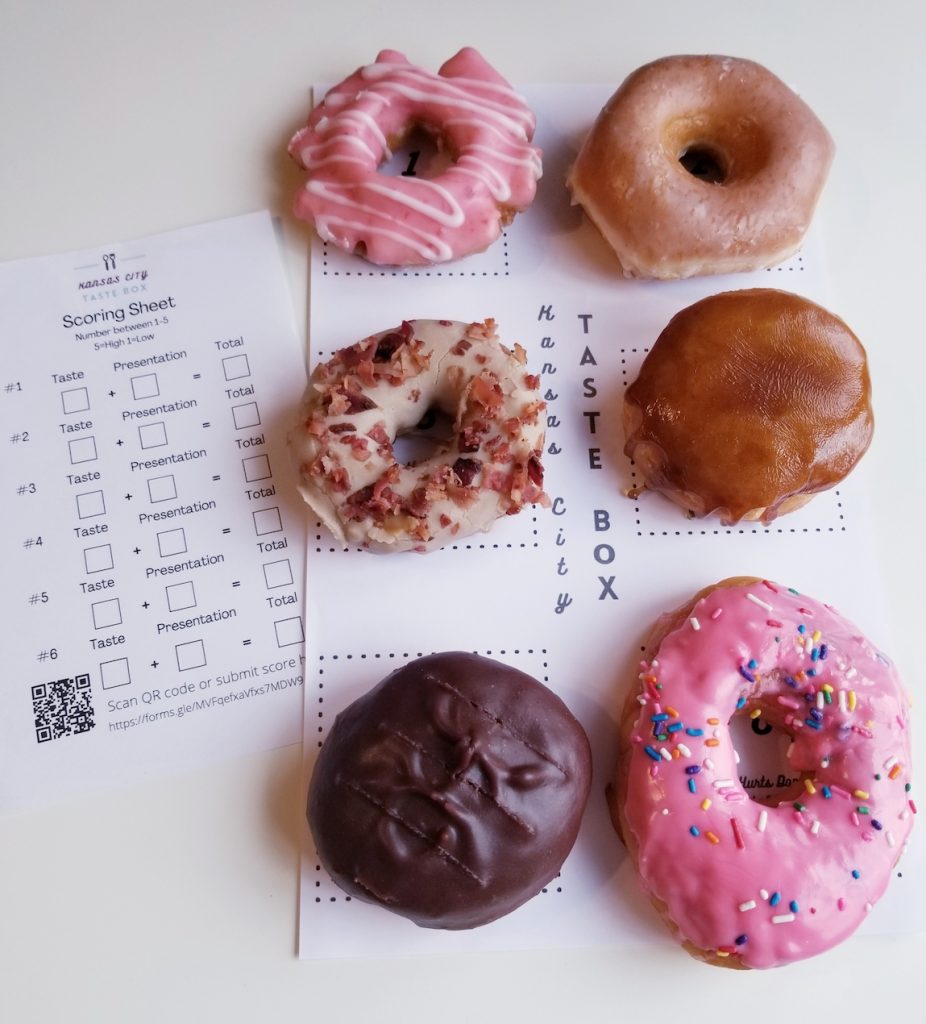 The duo selects six local vendors each month who submit their best item for the monthly theme. Customers can reserve a Taste Box through the website, then show up on their pop-up pickup day and time, take it home and enjoy. Once they've sampled, guests can then vote for their favorite. (A very official-looking score sheet and QR code is included, along with handy placemats.) "After we tally all the votes, we then announce the winner for that box on social media," says Skeikh. "It's something fun to do for a date night in or family night. Everyone loves being able to be a food critic for the day!"

March's taste box kicked off with donuts from around the metro. This past month featured delicious tarts Bellitti and Skeikh purveyed. If your mouth is already watering, brace yourself for May—which will compile chocolate chip cookies from nearby bakeries. "Because who doesn't love a chocolate chip cookie, right? And we are on a quest to find the best," says Bellitti. "It's not too late to join in on this one. We have selected six different chocolate chip cookie shops located all over Kansas City."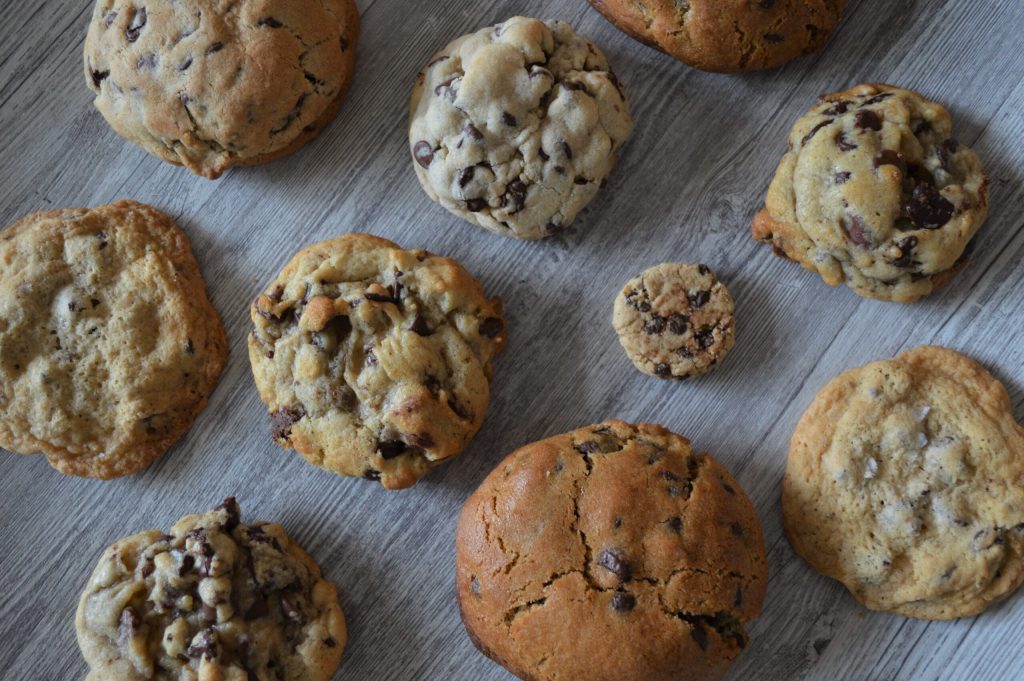 The box-y ladies say they have their eyes set on featuring savory items later this summer. "We hope you will join in on the fun and find all the best goodies Kansas City has to offer," says Bellitti.
Follow them on FB or Insta at Kansas City Taste Box to stay in the loop on what upcoming eats they'll offer. Or order from their website here.