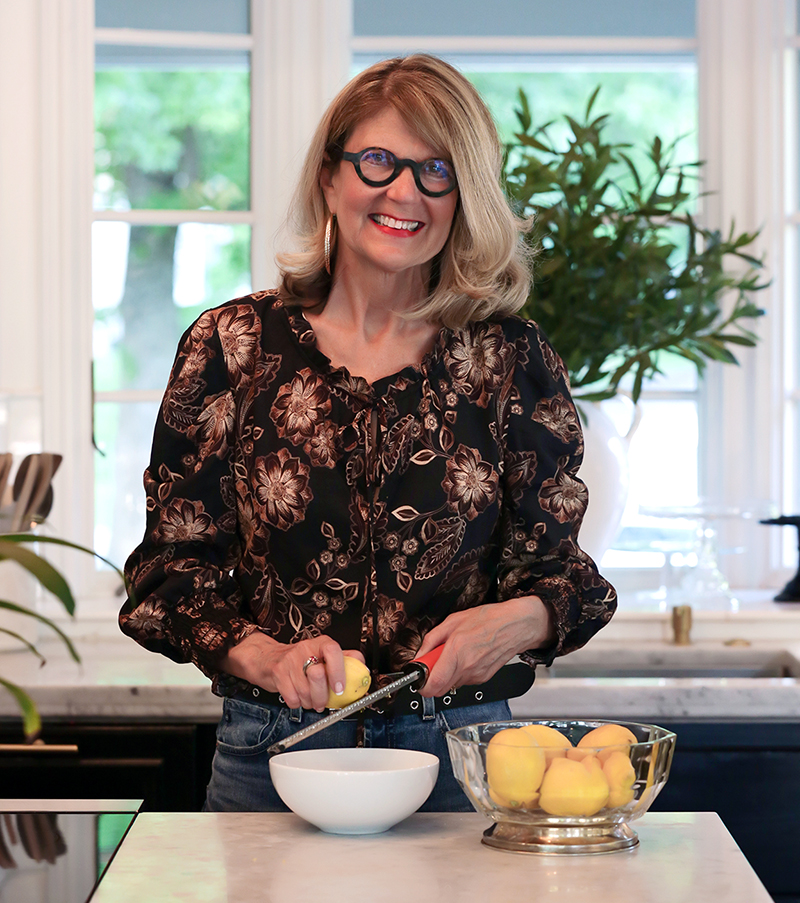 Important occasions are no time to experiment with untried menu items. Our hostess with the mostess offers confessions and advice.
Kansas City's vibrant charity event scene is back, baby, even buzzier than it was before the pandemic. Record-breaking sums have been raised at—to name just a few 2022 events—the Kansas City Symphony Ball, the Heart of America Shakespeare Festival's Romantic Revels Gala, and the Big Slick Celebrity Weekend to benefit Children's Mercy Hospital. 
If you have ever attended one of these events or any others on the philanthropic party circuit, you doubtless are familiar with the concept of the Fancy Dinner Auction Item. A dinner party is donated by a merry team of accomplices—a cook or two and a host with an alluring dining room or garden—to raise funds for a benefit. The dinner is presented in glittering descriptors on the organization's website and on a bid sheet during the auction/open-bar portion of the event. Guests, fueled by cocktails, largesse, and rivalry, commence to bidding on the item. The competition gets downright cutthroat as the price soars higher and higher. By evening's end, the dinner's purchase price can add a tidy sum to the event's bottom line.
My cooking buddy Don Loncasty (known by his friends as "The Snobby Chef" because he really is insufferable) and I have donated a number of these dinners. At some point during the process, we swear we will never do it again because it's exhausting, what with the menu planning, the list making, the grocery, liquor, and Costco runs, the cooking, dishwashing, and pressure to give these nice people something akin to their money's worth. But in the end, we always feel terrific. We've given people a good night for a good cause. We've made fun new friends. And yes, of course we will do it again. 
Just a Couple of Show-offs
Several years ago—this was in the pre-Covid "before times"—Don and his husband, Charles Bruffy, (in a humblebragging attempt to impress you, I will mention Charles is the multiple Grammy Award-winning artistic director of the Kansas City Chorale) and I donated a dinner for eight, auctioned at a charity gala. A very generous couple bought it and invited six friends. Donnie and I were hellbent on dazzling them with our prodigious culinary skills.
Our menu, the product of an exhaustive—and at one point, combative—email correspondence, was summer elegance itself. Cocktail hour would be launched with mojitos made from freshly squeezed citrus, accompanied by grilled shrimp with homemade Green Goddess dressing (from Ina Garten) and fried walnuts (Beyond Parsley), always a crowd-pleaser.
Our first course: a trusted favorite of Donnie's, chilled cucumber soup from The Joy of Cooking. Another of his standbys comprised the entrée, roasted beef tenderloin with mushroom and blue-cheese sauce. (For Fancy Dinners, auctioned or otherwise, a beef tenderloin, also known as a filet of beef, is always a strong choice. It screams extravagance, it's almost impossible to muck up, and people rave and rave about it.)
Enter the Celery
With the side dishes, we would really show off. We selected Creamy Lemon Rice, (see recipe on the below) a perennial favorite of mine, also from the Beyond Parsley cookbook. Let's do something distinctive for the green vegetable, we said. Something retro and complicated. I don't know which one of us homed in first on céleri braisé (yes! braised celery!) from Mastering the Art of French Cooking, but we agreed it was perfect. So what if we haven't made it before. It's Julia. And Julia would never steer us wrong.
What were We Thinking?
What made us think we could get away with using an unvetted recipe in our Fancy Dinner? The celeri braisé proved itself, in Donnie's words, "a time-consuming detail-intensive nightmare." Who knew it would take us many, many precious minutes to butcher-twine the stalks into little bundles? Who knew it would prove such a time suck to unearth a braising pan large enough to hold them? Who knew the whole undertaking would set us woefully, irreparably behind schedule? Not us, because we hadn't tried the recipe. Suddenly it was 5:30, then 6; the guests were arriving in an hour, and we had so much to do. We were still squeezing lemon juice for the mojitos when the first guests arrived.
A Glittering Triumph, in Spite of the Celery
Of course, the evening turned out to be a smashing, mirth-filled success, the type of dinner party where people linger companionably around the table long after we cleared dessert (summer berries nestled in Pavlova shells, drizzled with zabaglione sauce). The guests were delighted with the meal. They didn't seem to notice that the problematic celery—after all that work!—was stringy. They didn't know that Don and I had realized after we'd served the soup that we had done nothing, nothing, to prep the Creamy Lemon Rice, and that the Creamy Lemon Orzo on their plate was an inspired substitute. Well, they might have known because we'd emailed the menu to the host couple, but if they knew, they probably didn't care and in any case were too nice to say anything. All credit goes to the host couple for assembling an interesting, convivial group, always the most important element in any dinner party.
Lessons learned
We learned two lessons that night. First, never ever try a new recipe out in a Fancy Dinner that people have paid to eat. And secondly: there is the dinner you planned in your head and there is the dinner that actually happens. Your guests will never know (or care) about the difference.
I will happily send you any of the recipes we used (except for the celery; don't ask for the celery). Donnie has also graciously offered to share his digital collection of treasured recipes. Email me! Just so you know, I will never share your email address with anyone. 
---

On the Side
Slightly adapted from Beyond Parsley, the James Beard Award-winning cookbook of the KCMO Junior League, this recipe is my go-to whenever I need a starchy side dish to accompany beef, fish, or chicken. If you make it for a dinner party, finish step one in the afternoon, then start step two about 30 minutes before you serve the main course.
Creamy Lemon Rice  (6–8 servings)
½ cup unsalted butter
2 cups long-grain rice
Grated zest of 2 lemons
3 cups chicken broth, boiling (or vegetable broth if you're serving a vegetarian)
2 teaspoons salt
2 tablespoons fresh lemon juice
1 cup heavy cream
Freshly ground pepper
Step one: Melt butter in a saucepan over low heat. Stir in rice and zest. Cook over medium heat, stirring, until rice is opaque, about 5 minutes. (At this point you can stop preparation and let the mixture sit for a couple of hours or so)
Step two: Add boiling broth and salt; cover and simmer 20 minutes or until liquid is absorbed. Stir in lemon juice. Slowly stir cream into rice. Continue to stir on low until cream is absorbed, about 5 minutes. Season to taste. Add a little more broth if rice seems gloppy. The cream can be eliminated, and the rice is still very tasty.
---
Email me with your entertaining questions, dilemmas, or triumphs at mjackson@inkansascity.com