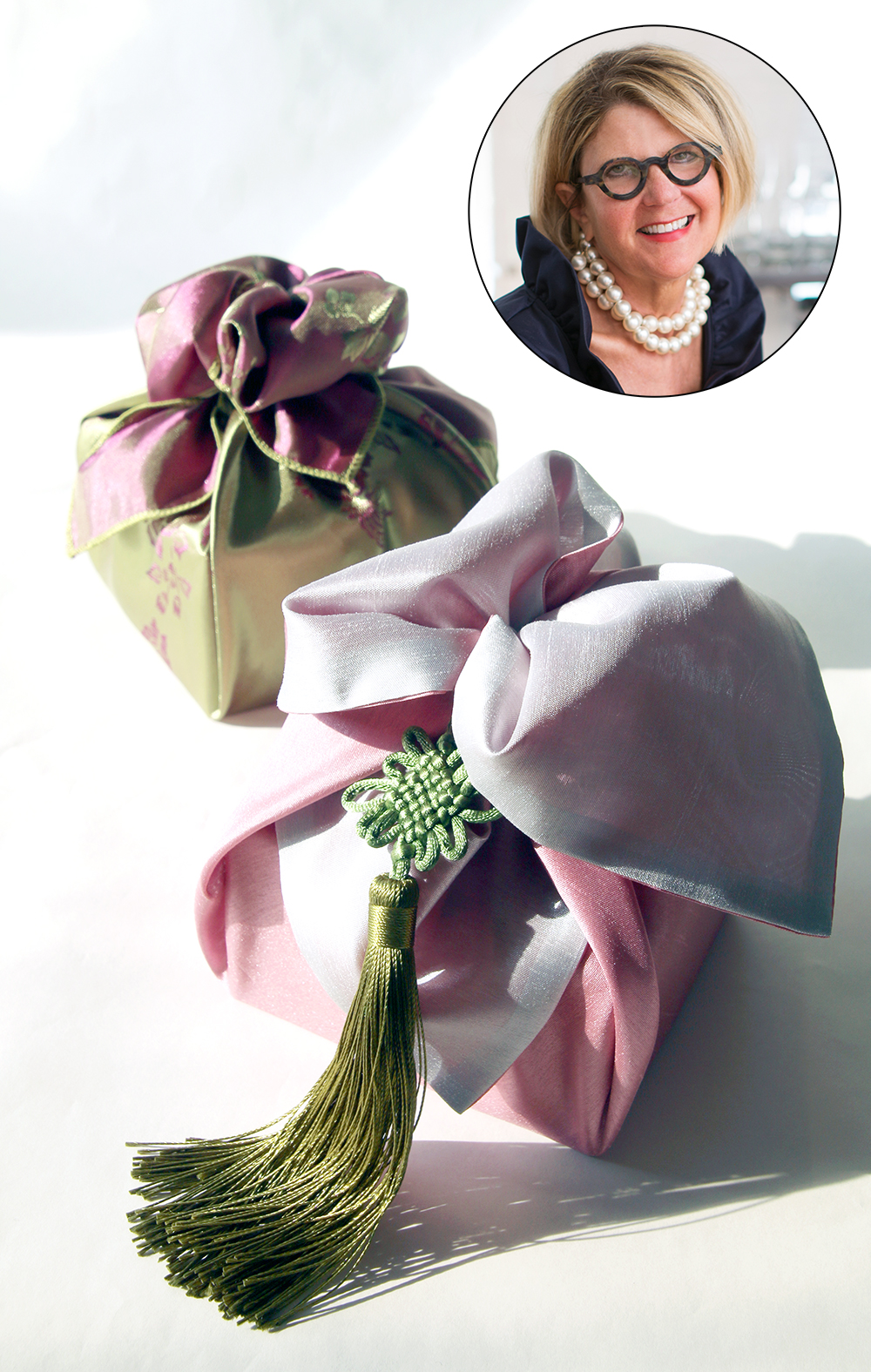 I always bring a tissue to weddings, because I know I'll need it. Even if I drive by Loose Park or the Plaza and see a bridal party being photographed, I get a little choked up. Royal weddings find me glued to the screen, of course, like everyone else. Pretty much all of humanity loves a wedding, and we want to celebrate the optimism that it represents. We also feel a collective urge to give the little darlings a panini maker or whatever else we think they need to set up their household. Which is why, in every culture, no matter how primitive, there exists some version of the bridal shower. Here are some tried and true ways to shower the couple in our own, highly evolved Kansas City culture.   
The Co-Ed Shower
Wedding showers have become less gender-separated in the last decade, an excellent development in my opinion, if only because it gives the singletons of the world a civilized way to meet.
When both sexes show up, it's more of a party. But you don't need a blow-out budget to host a fun shower, co-ed or otherwise. Buddy up with another friend or two and share the labor, expense and creative challenges. Consider designing the party around a common interest of the honorees. Do they play golf? Rock-climb? Are they big Jayhawks or Tigers fans? Do they both love a particular book, TV show, or movie? Are they reggae, hip-hop, or heavy metal aficionados? Any such interest would make a clever theme to be carried over in the invitations, drinks, food, music, and decorations.
Or not. Some of us have no imagination when it comes to carrying out a theme, but can still host an interesting, memorable party. You don't necessarily need a party theme, but for the gift-giving portion of the festivities, it's best to have some guidelines. Here are a few thought-starters.
Kitchen Showers: Not Just for Chicks
A lot of men cook nowadays, or at least watch the Food Network. In much the same way they take an interest in having Bose subwoofers, they want a well-equipped kitchen, with Wusthoff knives and All-Clad saucepans. And they want to be included in the kitchen shower, sometimes more than the bride does.
There are endless variations on the kitchen-shower theme. You could host a simple dinner party where everyone brings a course in a serving dish or platter (thoughtfully chosen from the wedding registry), which is then bestowed, along with the recipe, upon the wedding couple. You could do the same thing with pots and pans.
Or do a stock-the-pantry shower where everyone brings gourmet pantry items with recipes. Or a cutlery shower, for the couple who has everything but good knives. Or ask guests to bring a copy of their favorite cookbook, along with a recipe for a successful marriage. Such a request might sound corny, but it yields surprisingly useful bits of wisdom.
Which leads me to the question of silly shower games: to play or not to play? Most times I would say no, because some people just hate them and resent being expected to participate. But if you have a group who doesn't know each other at all, a game could help break the ice. You might want to have one up your sleeve, and bust it out only if you think the party needs help getting off the ground. You'll find a million ideas if you google "wedding shower games."
Belly-Up-to-the-Bar Shower
Did someone mention cocktails? Let's have one, and plan a stock-the-bar shower for each other because clearly we've missed out. Stock-the-bar showers seem to have become all the rage. Some are centered around stemware and bar accoutrements, others around bottles of premium-brand hooch; some are a combination of both. With this type of shower, it's particularly important for the hosts to organize who is bringing what, or the couple might wind up with six fifths of Tanqueray and four Pottery Barn martini shakers.
Another variation, for the couple who are fond of the grape, is a stock-the-cellar shower, where everyone brings a bottle of good wine. It's important to tag the bottle you bring.
Hit me up on email for a couples' bridal-shower menu using all Ina Garten recipes (because she never disappoints).
While We're on the Topic of Food
This being Kansas City, it's never a misstep to serve, on your prettiest platters, cuisine from one of our many spectacular barbecue joints. Q39, Joe's Kansas City, and Jack Stack all have excellent catering menus. Since the sisters who own Jones Bar-B-Q were featured on Queer Eye, everyone wants to try their food. They don't have a catering menu yet, but serving their ribs, burnt ends, sausage, and sides would add an extra thrill to the wedding shower.
The Classic All-Girl Shower
The traditional shower still has an established place on wedding-event rosters, and it always will. Every bride should have at least one all-girl shower, if only because it provides valuable bonding time for mothers of the bride and groom, grandmothers, great grandmothers, bridesmaids, sisters, aunts, female cousins, and close friends. Finger food or a light brunch are great choices, as is a traditional high tea. In her darling memoir/cookbook/Southern style guide, Whiskey in a Teacup, Reese Witherspoon offers a menu and recipes for the perfect ladies' bridal brunch. Email me and I will send you the recipes.
A Final Word About Wedding Gifts
Here's a bit of advice from the etiquette committee about wedding (as distinct from shower) presents. Never take gifts to the wedding, always have them sent. The gift is a symbol of the esteem and affection in which you hold the couple or their parents, and the value of it should have no relation to how much you think will be spent on you at the reception. Don't presume to think you know what they want; choose from the registry. With wedding gifts, it's nicest to not be creative. Send them something they have selected from their registry and be done with it.
---
"Did You Do the Flowers?"
Any shower or party can be made festive and beautiful by the artful deployment of fresh flowers. The most elegant and foolproof way to get them is to pick up the phone and dial Chuck Matney, Dan Meiners, Bob Trapp, or any of our town's other top-tier florists. But sometimes we don't have funds to hire a pro. Here are some tips for achieving maximum floral impact on a minimum budget.
Your most fragrant flowers (lilies, gardenias, or magnolias, for example) should go in the entry, or wherever guests can smell them the minute they walk in. Also put flowers on the dining/buffet table, coffee table, and in the powder room.

Use one kind of flower or one color of flower in an arrangement, or do a grouping of small vases. Place a few stems in silver mint-julep cups and put them in unexpected places, like bookshelves and window sills.

Costco and Sam's Club offer reasonably priced flowers, but nothing shouts "wholesale club" like those garishly colored roses. Stick to the white, yellow or very soft pink roses, and pull off the outer petals if they look a little tired. Arrange them in a glass bowl for a classic, beautiful effect.

A terracotta or white ceramic pot of herbs or ivy brings instant cheer to your kitchen space.

A simple bowl of lemons, limes, or Granny Smith apples adds a shot of color to any room.
---
Email me with your entertaining questions, dilemmas, or triumphs at mjackson@inkansascity.com