Sponsored content: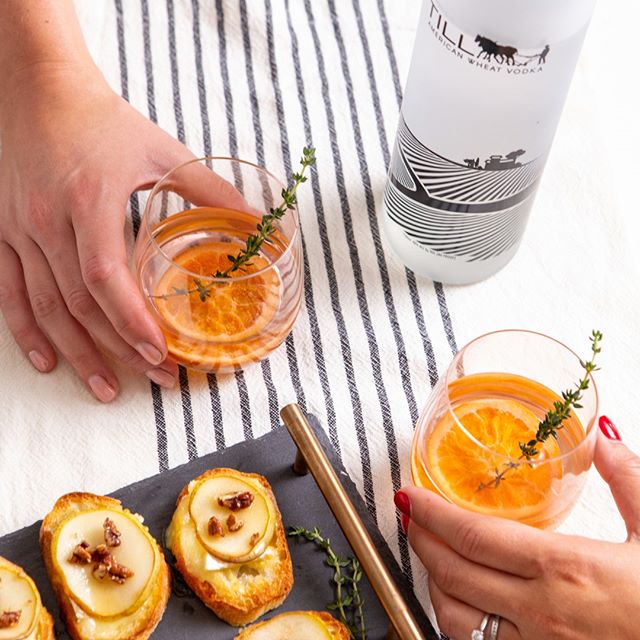 These days, the words "cocktail party" may mean cocktails at home for two or hosting a virtual happy hour over Zoom. But that doesn't mean the home-bound happy hour can't be delicious and fun. Many of the same traditions and techniques are still in play—and it's a great way to test out recipes for that time when we can gather in large groups again. And we'll drink to that!
Whether entertaining in person or digitally, the staging is an important element. You may have a vast kitchen island for your bar set up or are making do with a rolling bar cart (Mitchell Gold + Bob Williams has an Art Deco-inspired version that is ample and chic).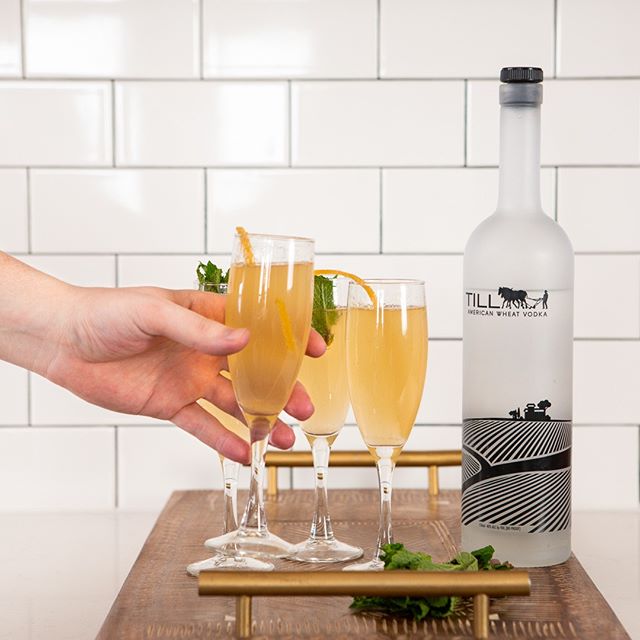 In either case, choosing liquor with versatility is key. From a bracing Bloody Mary at brunch, classic martini at five-ish, or a Black Russian to end the evening, no spirit lends itself to a variety of drinks as well as vodka.
Farm to Cocktail
If your eyes cross while perusing shelves of vodkas at the liquor store, default to the #BuyLocal refrain used to celebrate products made in our own backyard. That's where TILL American Wheat Vodka shines. TILL is distilled in Atchison, Kansas, made from farm-grown Kansas wheat, known worldwide for its quality. Even the distinctive, frosted glass bottle shows off its pride of place with a graphic of a farmer tilling the soil.
But don't base your choice of vodka on local loyalty alone. TILL has won a number of prestigious awards for its velvety, full-bodied taste with natural hints of orange zest and vanilla. It's also responsibly made; the distillery gets 100% of its electricity from wind power, one of many sustainable practices in place. USA Today named TILL the "Best Kansas Produced Spirit," and Tastings.com described it as an uplifting, smooth, fantastically clean vodka. At the most recent national SIP Awards, TILL took home Gold.
TILL's creamy mouthfeel lends itself to sipping straight over ice, chilled from the freezer, or simply mixed with a flavored sparkling water like grapefruit or key lime. When you're not in the mood for fancy mixology, just pour over ice (soda, tonic and garnish optional) and relax.

In person or online, creativity is key
Now back to that cocktail gathering, which for the foreseeable future could be a virtual party via Zoom, FaceTime or Google Hangouts. No matter the method, follow the same social niceties you would for an in-person event. Send out online invitations and include the video link, a theme (which might mandate dressing up for the first time in weeks) and the recipe for your signature cocktail. Or encourage guests to create their own drinks with prizes for the best one or the most lavish garnishes. Give your signature cocktail a clever name based on your party's theme or the guest of honor such as Digital Divas.
Even if the gathering is more intimate than usual or celebrated in all-digital spirit, make it special. Use your best glassware or look for cool, retro highball glasses at area antique shops (they'll be happy to take your order online!)  Garnish your drinks with sliced citrus, berries or fresh herbs. Try different olives stuffed with jalapenos or blue cheese in a martini.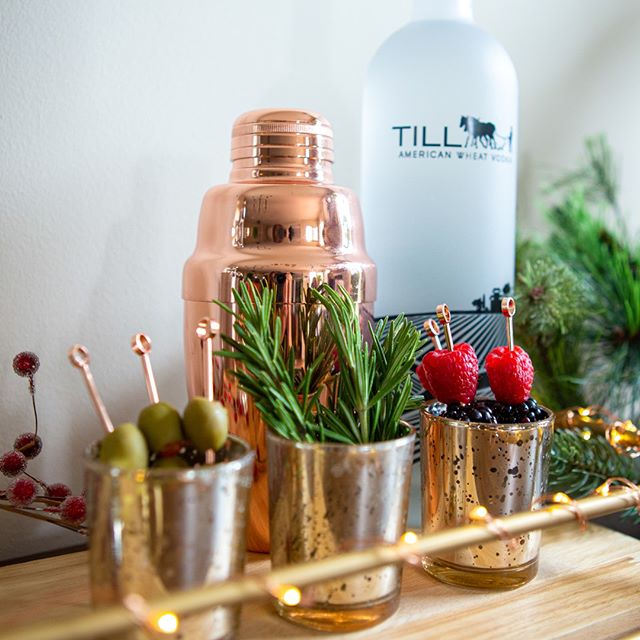 Vodka versatility
As for what to serve, visit TILLVodka.com for dozens of recipes from savory to sweet. A few cocktails call for infused syrups, which are easy to make at home. TILL is sourced from wonderful, local ingredients. Keep the theme going and make your own infusions with berries and herbs.
For mixology made simple, local company Boozy Botanicals (available from Made in KC and Whole Foods) has a variety of syrups infused with flowers, herbs, and spices. Rosemary Mint is delicious mixed with vodka (one part Boozy, two parts TILL).
If your guests are all in town (even next door or down the street), consider having cocktail ingredients delivered to their doors the day before the party: a bottle of TILL Vodka along with mixers and garnishes including lemons or limes. Add sprigs of fresh herbs or a small pot of rosemary or mint to keep as "party favors" to retain your hostess of the year status. And the bonus? There's no clean up!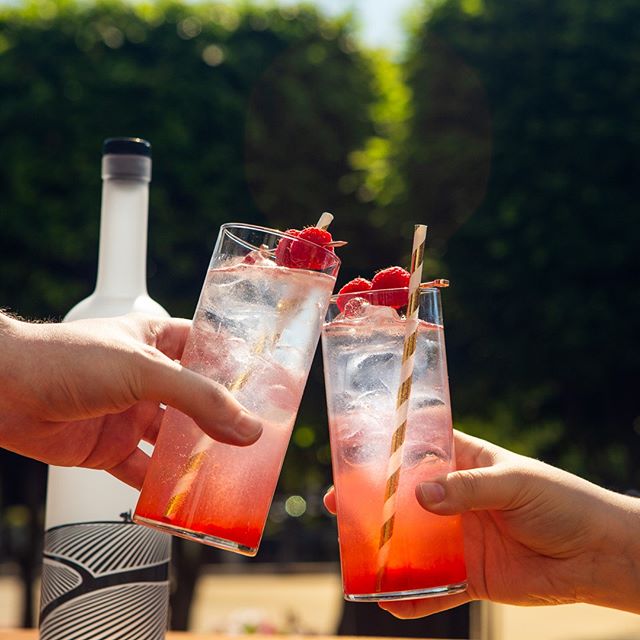 A toast to future parties
And finally, when it comes time for a toast—whether in person or via Skype—replace the Russian "Na Zdorovia" in favor of a phrase that honors the vodka made from Kansas wheat. Clink your glasses at the end of the evening and say, "TILL we meet again."
Ask your local retailer about TILL Vodka. For more information on where to find TILL, visit tillvodka.com.