There's still time to celebrate National Sandwich Month, and we've got all the delicious, sandwich-y input you need to make the most of this year's festivities. From some delicious plant-based takes on classic sandwich combos to local versions of global favorites, consider this your road map to a memorable culinary journey. Bon appétit!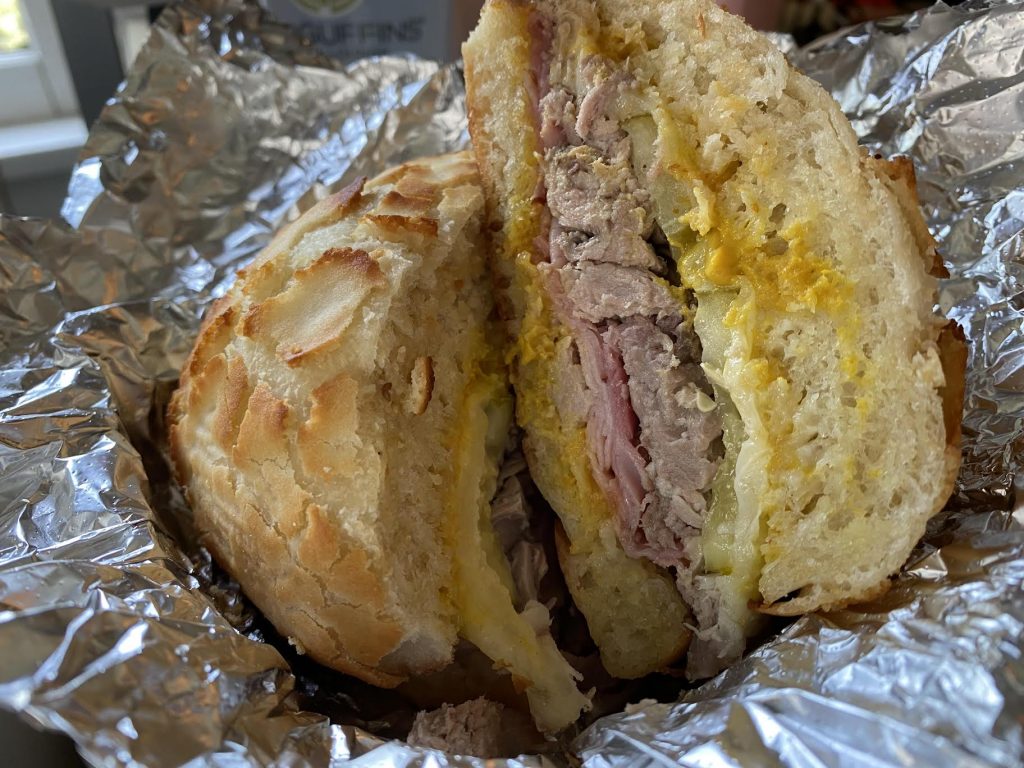 El Jefe — Bay Boy KC — Kansas City
You could make it a (delicious) goal to try all of the Cuban sandwiches available in Kansas City. And Bay Boy KC's El Jefe should be at the top of your list. Smoked pulled pork, honey ham, and melty Swiss cheese are piled on one of Bay Boy's signature Dutch Crunch rolls, a recipe that originated in the San Francisco area. Add a generous helping of pickles, mustard, and hot pepper sauce, and you've got the subtly spicy sandwich of your dreams.

Netflix and Chili — Dead Beet Eats — Multiple locations
While you ponder the eternal debate—is a hot dog a sandwich?—tempt your tastebuds with Dead Beet Eats' plant-based hot dogs. Catch this food cart at stops throughout the week (follow them on Instagram for the latest schedule). You can't go wrong with the weekly special, but for a tried-and-true classic, go with founder Kat Willis's favorite: Netflix and Chili, a spicy plant-based chili drizzled over a hot dog and topped with garlic cashew cream and a heaping helping of sliced green onions. We bet you can't tell it's not meat!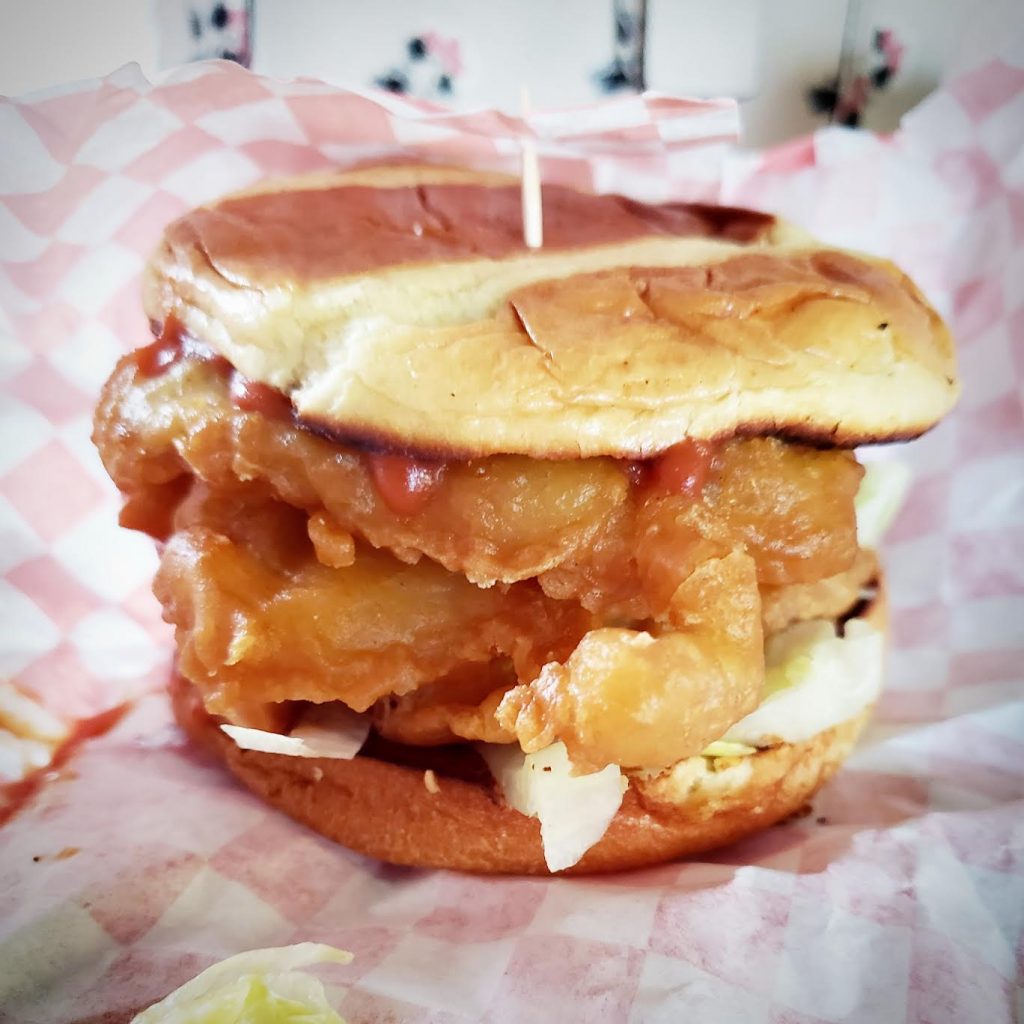 Pork Tenderloin — Kitty's Café — Kansas City
What's the secret to the juicy and perfectly crispy pork tenderloin at beloved Midtown haunt Kitty's Café? The tenderloin is pounded thin, then dredged in a tempura batter that adds just the right amount of crunch to this Midwest staple. Don't forget the house-made hot sauce. And while you're there, take just a moment to soak up the history of this local restaurant that dates back to 1951 and was originally owned by Paul Kawakami and his wife, Kitty, who relocated to Kansas City after a difficult stretch in a Japanese internment camp. Today, owner Charley Soulivong remains dedicated to the founders' original, Japanese-influenced recipes. Kitty's Café: 810 ½ E. 31st St., Kansas City.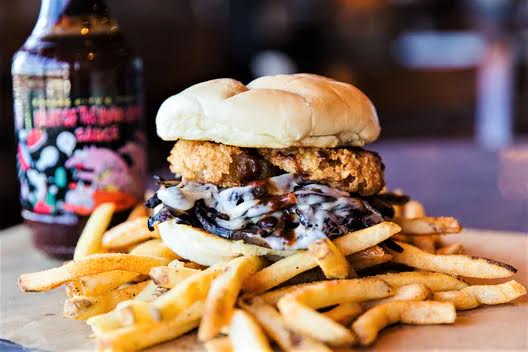 Portobello Z-Man — Joe's KC — Multiple locations
You know you've got a hit when a sandwich that originally debuted as a limited time special becomes available year-round. That's what happened with Joe's Kansas City Barbeque's Portobello Z-Man, the vegetarian counterpart to the beloved barbecue joint's iconic sandwich. Slow-smoked mushrooms get a savory kick from barbecue mayonnaise, along with Z-man must-haves: onion rings, melted cheese, and crunchy coleslaw.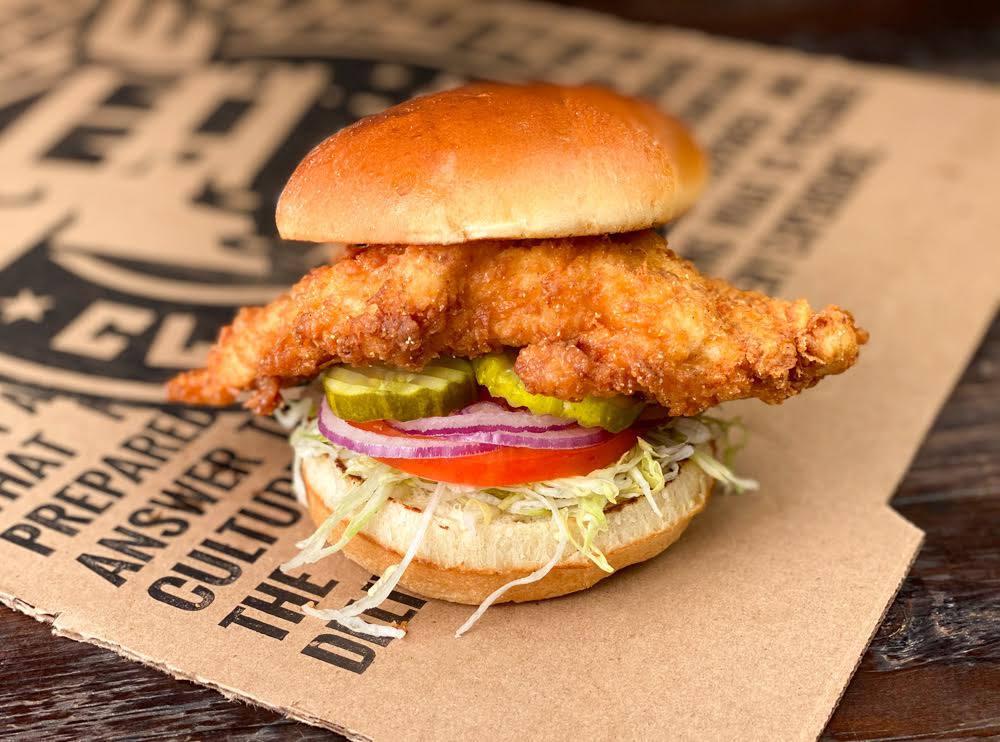 Fried Chicken Sandwich — Clustertruck — Kansas City (delivery-only)
Kansas City has no shortage of contenders for a delicious fried chicken sandwich, but don't sleep on Clustertruck's version. This delivery-only eatery serves up several menus under one "roof," ranging from sushi and burritos to burgers and salads. The fried chicken sandwich is delicious in its simplicity: a large, generously battered chicken breast piled on a butter-toasted bun with thick-sliced dill pickles. Request mayo on the side and sink your teeth into fried chicken bliss.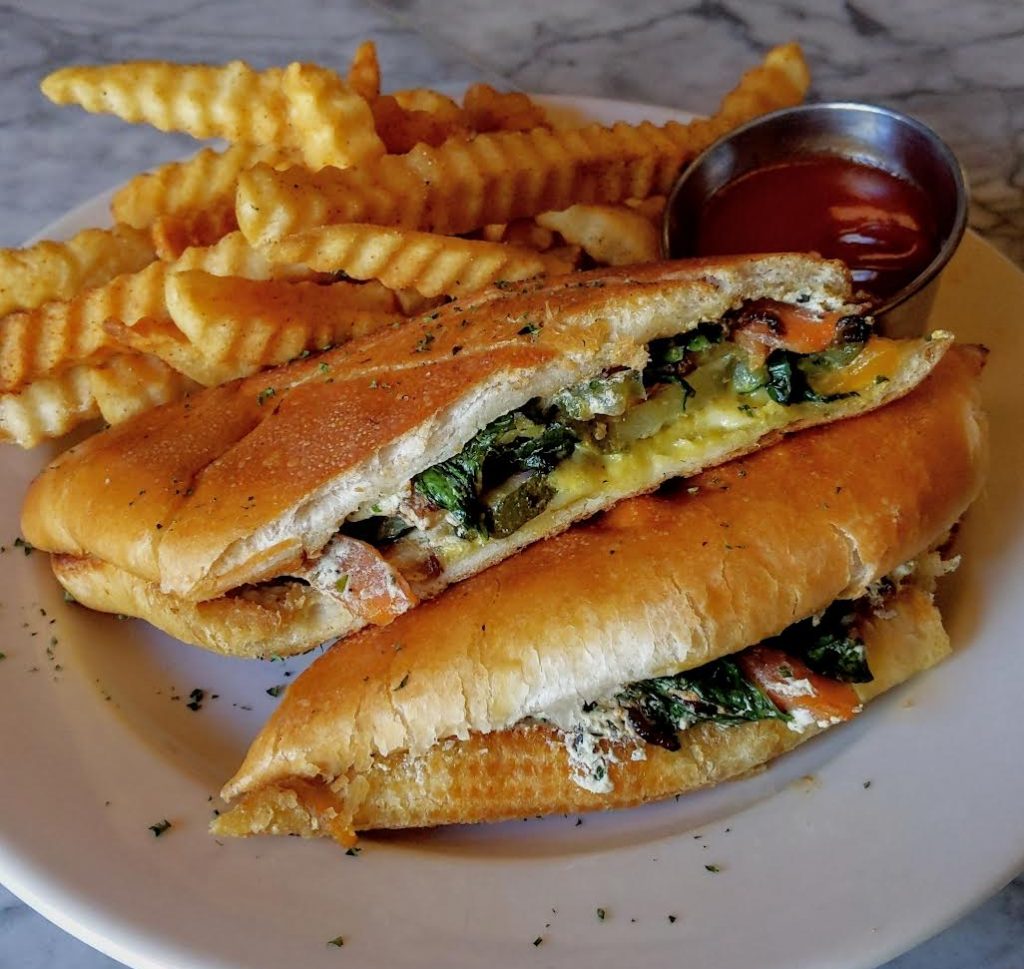 Veggie Cubano — The Ship — Kansas City
The ambience, the drinks, and the live music are among the hallmarks of favorite West Bottoms watering hole, The Ship, but they also offer some of the best bar food you'll find. Try their vegetarian Cubano, a mouthwatering combination of sautéed veggies, a cream cheese blend, plenty of pickles, and Swiss cheese, all piled on a pressed French roll. Upgrade your side and go for the vegetarian-friendly red beans and rice for a meal that will keep you fueled long after The Ship announces last call.

Chicken Fried Steak — Minglewood, Strang Hall — Overland Park
Bring your appetite when you try Minglewood's chicken-fried steak sandwich in downtown Overland Park food hall, Strang Hall. The huge slice of peppery fried steak gets a fresh crunch from a pile of lettuce, tomato, and pickles, along with a dollop of black pepper aioli to play up the steak's flavor. Balance out the rich meal with a side of grilled Romaine, or just go all in and stick with the standard seasoned fries. If you're feeling really indulgent, you can pay extra for bacon and/or white cheddar.