Born and raised in Japan, Matsumoto Mari was inspired to learn the fine art of restaurant hospitality from her mother, who spent many years in the service industry. Mari, a hands-on restaurateur, says she's worked in every aspect of the industry from being a chef, a server, and, on occasion, a dishwasher.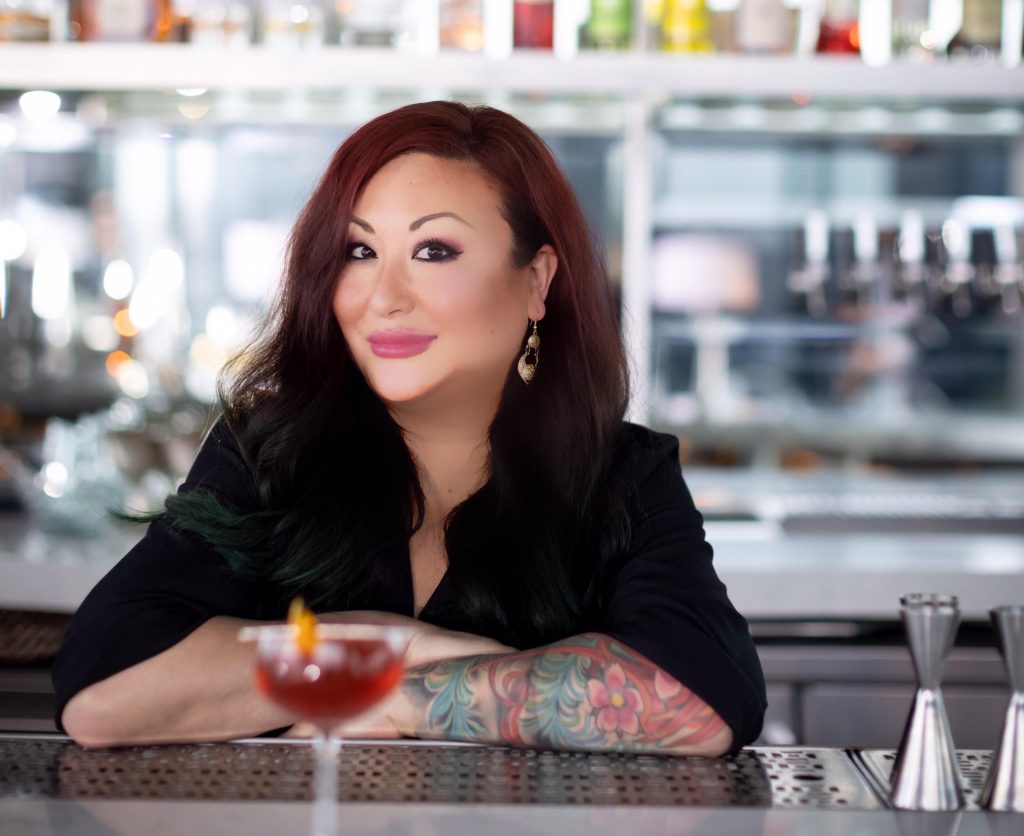 But Mari adds she finds her true passion behind the bar, where she "can exercise her creative muscle with the boundless flavors and endless possibilities while engaging actively with guests," she says. (You may have imbibed her spirited cocktails at Stock Hill, City Barrel, Lifted Spirits, and Waldo Thai, to name a few.)
Now Mari is crafting cocktails and curating beverages at Buck Tui BBQ. (Think one part Thai, one part KC barbecue.) Her libations pair expertly restaurant's combination of bold, sweet, and uniquely savory flavors. Mari says Kansas City's restaurant community is unbelievably resilient. "When things are tough, we all come together somehow, and that's what's so beautiful about this city," she says. "Also, the food and beverage scene in Kansas City is killer and it just keeps growing!"
We caught up with the bartending maven to find out her favorite stomping grounds, haunts, and hideaways.
What's your favorite local place to see and be seen?
"Any farmers market, really. I love to connect with local vendors and buy really great product. It also gets my brain working for a lot of my cocktails."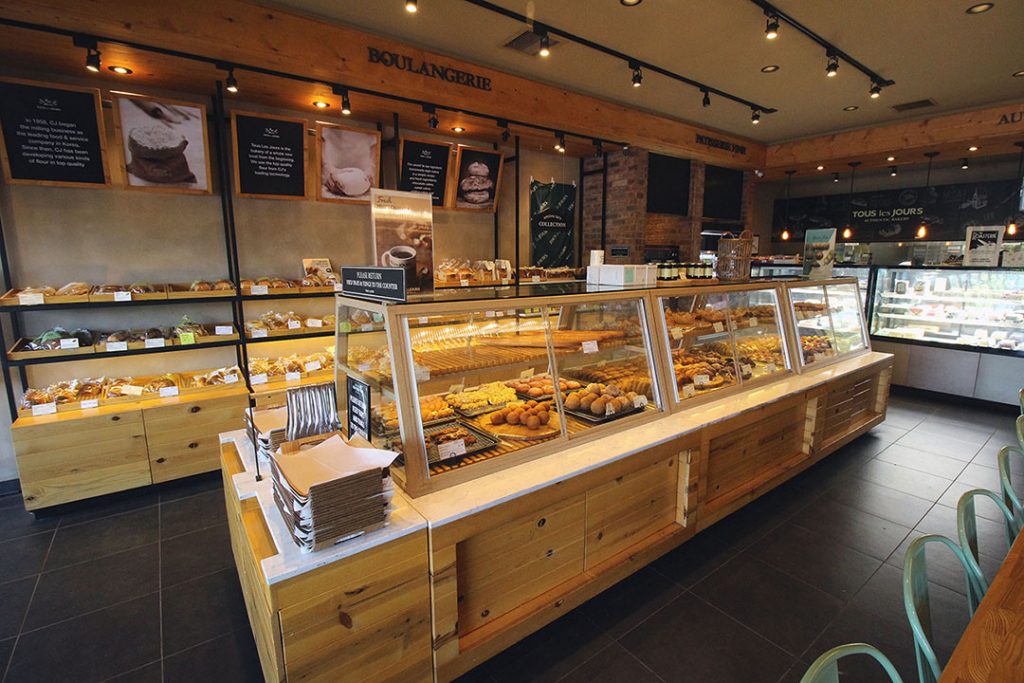 What's your favorite local place to appease your sweet tooth?
"Tous Les Jours in Overland Park. Reminds me of being back home in Japan where we have so many French influences with our pastries."
What are you binge-watching this second?
"I'm hooked right now on Virgin River. But honestly, I watch The Office and Parks and Rec like I've never seen it before almost any time I have the chance."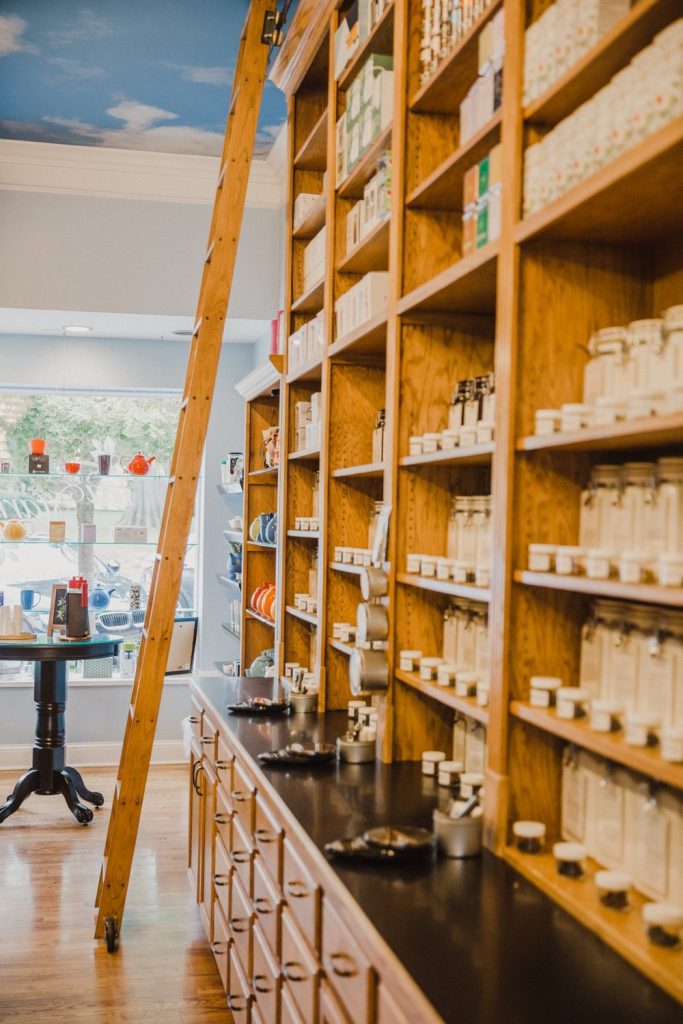 Where do you go to get (or stay) caffeinated?
"I'm a huge tea drinker, so I get my loose-leaf tea blends from the Tea Market in Brookside. My mom likes to send me blends from Japan, but if I'm out and about, I will most likely get a tasty boba drink from Dragonfly."
Fave film/theater monologue you know by heart and can recreate on the spot?
"'I've interrupted a deep thought, haven't I? I can see it growing smaller in your eyes.' – Luna Lovegood in Harry Potter. Basically, anything Harry Potter in general. Potterhead over here."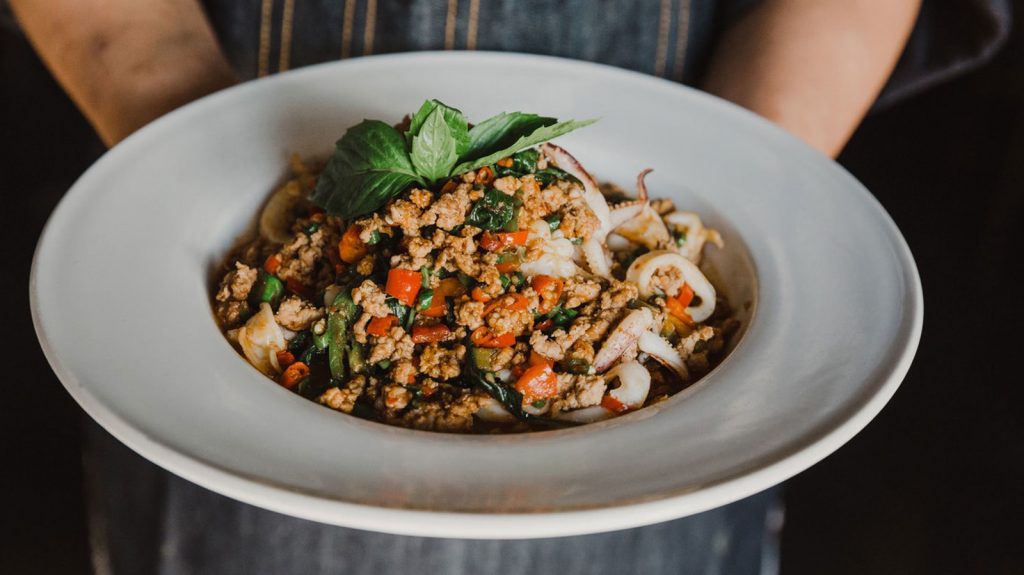 Fave super-spicy local dish?
"Pam's Special at Waldo Thai! It's ground pork and calamari sautéed with garlic, basil, Serrano peppers, dried Thai chili and about 25 fresh Thai chili peppers on top of some steamed jasmine rice. By far the spiciest dish you will have, but it is tears and sweat of joy with every bite."
Fave local guilty pleasure?
"Not going to lie, I will crush some wings at Game Day Wings in Waldo. All the food there is mind blowing and full of flavors."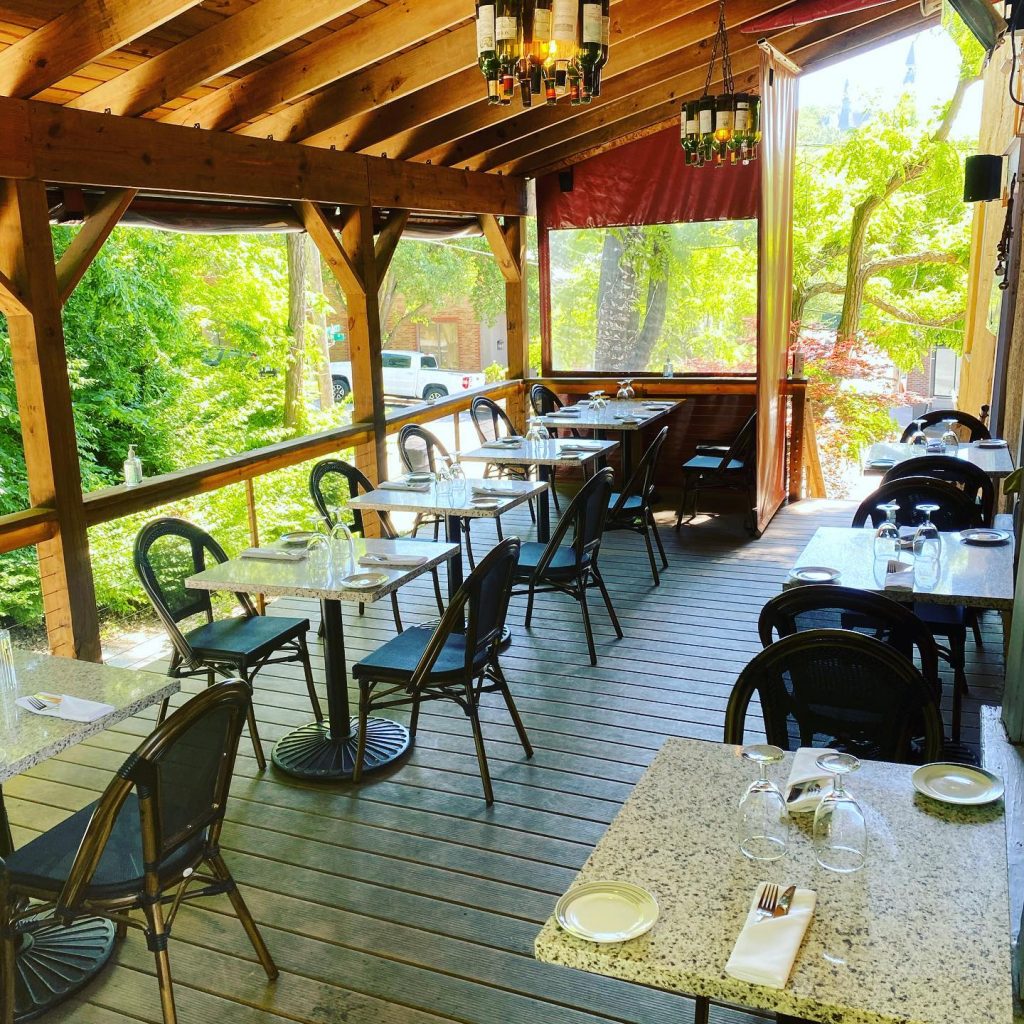 Fave local hidden gem? Shhh—it's a secret!
"Cafe Des Amis in Parkville, sitting outside sipping on a French wine and eating pâté."
Where do you go to chill out/decompress outdoors?
"I have a hammock in my backyard, so sitting there while reading a good book is a perfect day for me, but also going to a local dog park with my dogs."