Sponsored Content
Carnivores rejoice! Chaz on the Plaza is firing up the grill—figuratively and literally. A staple of the Country Club Plaza since the early '90s, the restaurant has seen a resurgence of local foodies thanks to their newly inspired, protein-laden menu. Oh—and in case you missed the memo—it's a meat-lovers paradise. "Joe has really brought around a lot of much-needed freshness to the menu," says Jordan Carver, the director of food and beverage at The Raphael. "It was in some serious need of updating when he took over. His classic style—but a modern makeover."
Turns out, the executive chef, Joe Cizek—who is closing in on his two-year anniversary at the restaurant—is a fan of the proteins. And thanks to his culinary pedigree and training, he's never met a butcher he didn't like. "My upbringing? I trained in Europe. When I trained in Chicago—a meat-heavy town—we were cooking plenty of proteins. You'd learn how to cook everything every kind of way," says Cizek. "Pork chops—do we braise it, roast it, grill it? There are different ways to think. I have this meat—what's my end goal for this dish? Char? Smoke? Fall off the bone? Turn into a sandwich?"
One look at the meat-driven menu confirms it. Lambchops and porkchops and beef—oh, my! Chaz on the Plaza is determined to be a cut above the rest when it comes to serving up locally sourced dishes. "In April we came out with a new dinner menu and updated lunch menu. Lots of great feedback," says Carver. "A filet is a filet, but Joe does some really interesting takes on them—different sauces and unique side items."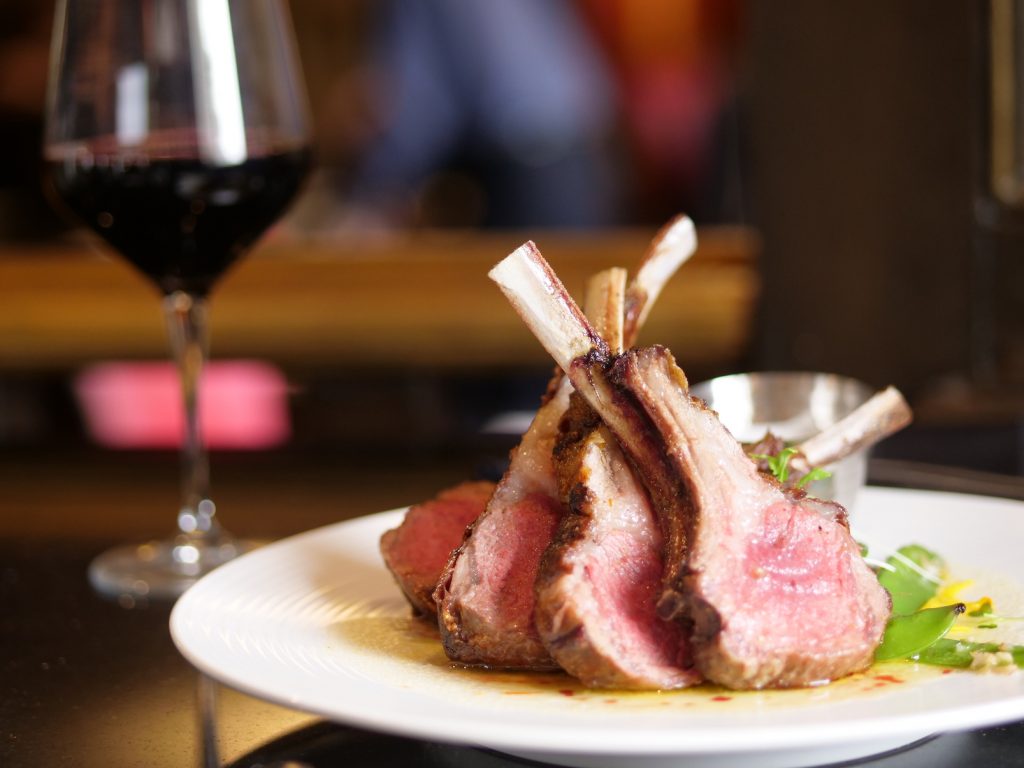 A staple of Chaz? The perfectly executed, Moroccan-spiced lambchops—a perennial crowd favorite. "We love lamb here. Lamb is our jam," laughs Cizek. "Our lamb is probably one of the biggest portions in the city."
And never fear pescatarians, chef Joe has your back too. "Our shrimp scampi is cooked in so much butter, it's impossible not to like it," says Cizek. And the restaurant is ambitiously offering a different fish special every night. "Seasonal catches that local suppliers can get in fresh," says Carver.
With so many places to get your beef on, what sets Chaz apart? For one, the restaurant offers live music every evening. And on Fridays and Saturdays through the end of September, they'll be taking alfresco dining to a whole new level with Strings on the Green. It's a chance for guests to enjoy "jazz quartets, sometimes quintets" outside on the restaurant's scenic drive from 4-7pm. "We'll have bartenders out there. People can order drinks and food," says Carver. "The younger crowd may not think of us as their first choice. But we're centrally located, a beautiful patio with a beautiful view."
If you want lighter fare while sipping your cocktail and listening to jazz, Cizek is happy to accommodate. But if you're coming in with an appetite—well, that's even better. "Never have I worked in a restaurant with dainty little plates, we always had portions," says Cizek. "The idea is I want to make people food that makes them happy and full. This is a place for everybody."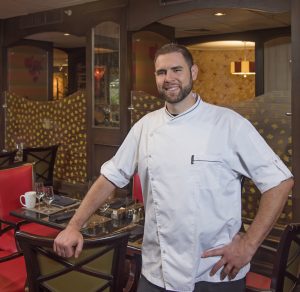 And he does mean everybody.
Cizek's wife was a vegetarian for three years, so he will gladly bust out his farm-to-table vegetable know-how if the need arises. "I'll customize most everything for vegetarians—custom-dishes just for them," says Cizek. "We learned to eat veggies in many different ways at home. I would last for about six days and on the seventh day I would eat a cheeseburger and a steak—any sort of protein."
Once a cowboy, always a cowboy.