No matter where you find it, a home bar is the perfect way to blend a night out with a night in. Some of the finest displays of such a mix are here in the metro.
Next up—a local family takes their love of Ireland to the next level.
Sullivan's Irish Pub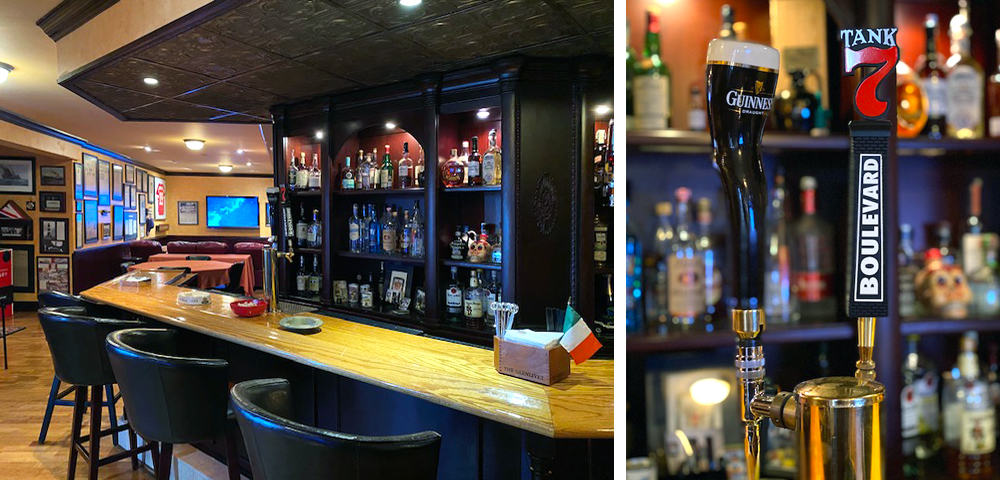 In the Rudd household, a trip to the basement transports visitors to a tried-and-true Irish pub. The nearly 17-foot wraparound bar and shelving all came from Ireland. It features a movie area, a piano, and family collectibles. Boulevard and Guinness are on tap in the bar—named Sullivan's Irish Pub. Poker and high-top bar tables decorate the room, while the countertop features touch-screen trivia games.
Mandi Rudd says her father built the bar in the family home's unfinished basement in 2005. "It was a blank canvas," she says, "and my dad always had a love of Ireland."


When Rudd saw the finished product, she had the same reaction as everyone else who walks through the two glass pub doors for the first time. "You can't undersell it," she says. "You walk in and it's like, 'Wait a minute, I really feel like it's an Irish pub and they just stuck a house on top of it.'" The pub, according to Rudd, is one of the reasons she returned to Kansas City from Colorado in 2013. "It's a gathering place for friends and family, and lots of great memories being made down there," she says.