This holiday season it's time to raise a glass for an oh-so festive, boozy holiday cocktail. And given that the weather is turning colder, we loved the name of this creation from Tom's Town new winter cocktail menu. Introducing The Frostbite.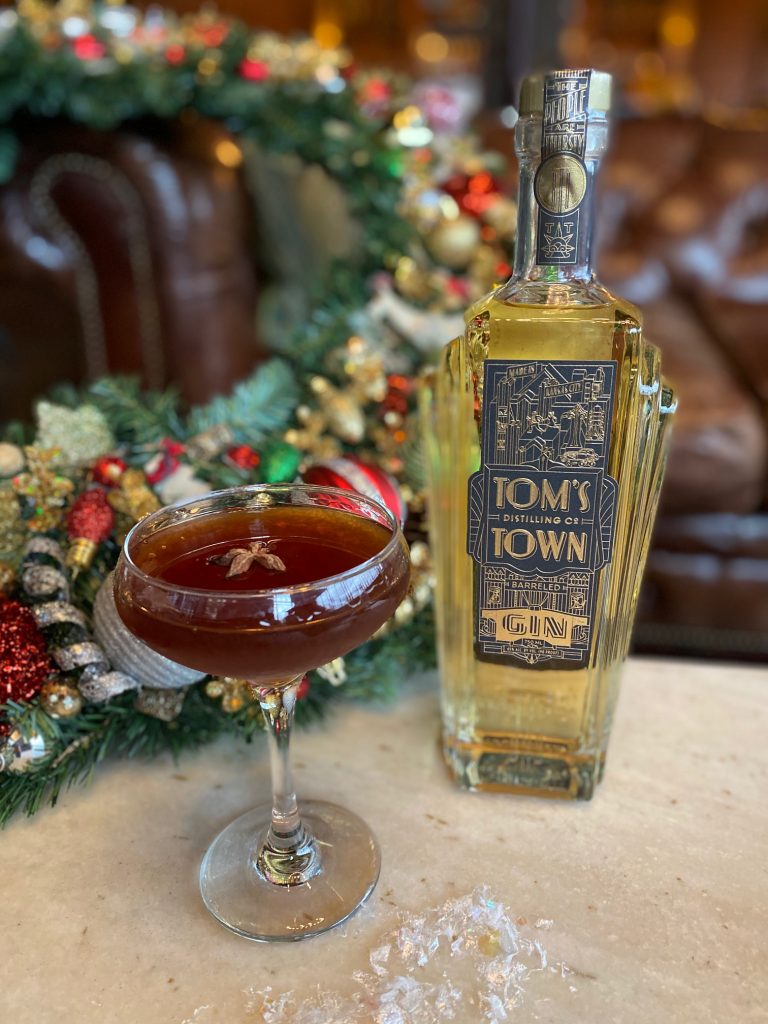 What was the genesis behind this holiday-centric adult beverage? "Tom's Town Barreled Gin is finished in whiskey barrels—so it has all the flavor component of our gin, but takes on the maple and vanilla notes from the barrel," says JT Koenig-Riley, bar manager and mixologist. "Response has been overwhelming. The popularity of gin in general has really taken off—and people are starting to understand fun, new ways to enjoy it all year long. After all, the people are thirsty!"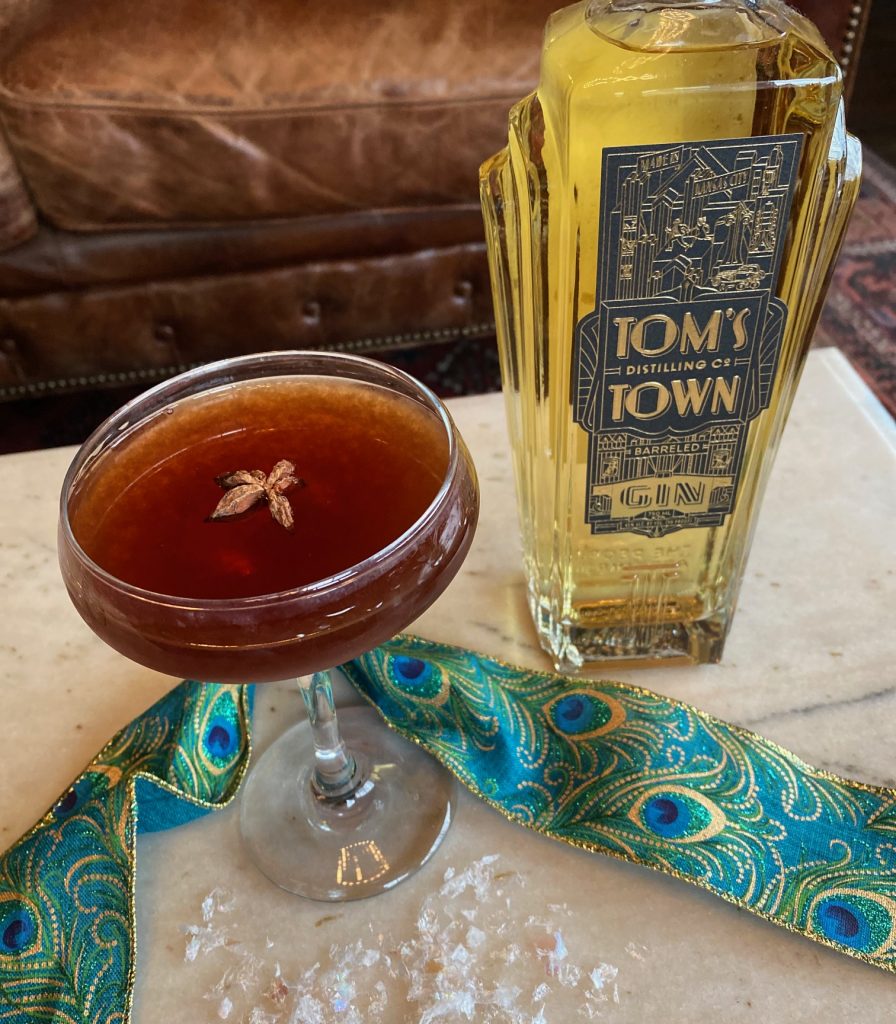 The Frostbite
Ingredients:
1 ½ ounces Tom's Town Barreled Gin
1 ounce sweet vermouth
½ ounce tawny port
¼ ounce blueberry matcha syrup*
(Mixologist's note: *It's equal parts matcha tea and sugar. Add equal parts frozen blueberries and one split vanilla-bean pod. Simmer for 30 minutes. Let steep (covered) another 30 minutes to get lots of blueberry and vanilla flavor.)
Stir on ice for 30 seconds or more, strain into a coup, garnish with a star anise. Cheers!