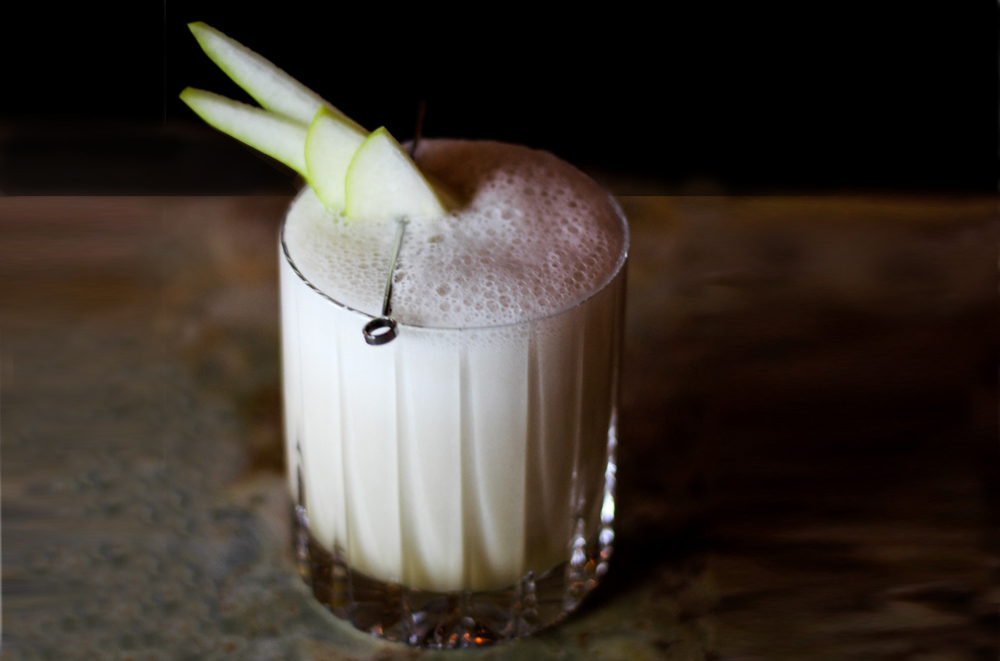 When the Garcias say Union Horse Distilling Co. is a family business, they mean it. The Lenexa-based company was founded by four siblings who now oversee different aspects of the operation:  Patrick is the master distiller; Eric serves as the general manager; Mary is the director of special events; and Damian is the director of sales and marketing.
Patrick had a background in brewing and Damian had worked in sales in the food and beverage industry, so a brewery seemed like a natural idea when they started brainstorming business concepts in the late 2000s. But after touring a distillery out of state, the Garcias had a light bulb moment.
"Back then, there were a ton of breweries—there were so many breweries everywhere, and there were not a lot of craft distilleries that were making small-batch craft spirits," Damian says.
They found a spacious building in Lenexa where they could set up shop, and Patrick used his brewing experience to learn the ropes of distilling. In 2010, the business was born.
Much has changed for Union Horse over the last decade. The Garcias learned how to navigate running a business as a family, and the distillery has gone from distributing only in Kansas and Missouri to nine other states. Union Horse also found success hosting events out of its 6,500-square-foot event space and stepped up its spirits in a way made possible by the intervening years.
"Right now, we're sitting at between five and six years on our bourbon and rye aged in a barrel," Damian explains. "As we've matured as a distillery, so has our whiskey."
Union Horse's spirits are made with locally sourced ingredients and aged in Missouri-oak barrels. Whiskey is the bedrock for the distillery: Its lineup currently includes the smooth and spicy Reunion Straight Rye Whiskey and its higher proof sibling, Barrel Strength Reunion Rye Whiskey. Reserve Straight Bourbon Whiskey boasts complex notes of creamy vanilla, maple, and nougat, and Long Shot White Whiskey is aged for a brisk 120 minutes before it's ready to go. The newest product offering, Rolling Standard Midwestern Four Grain Whiskey, has elements of both wheated bourbon and American single malt whiskeys, a flavor profile Damian says will appeal to many Scotch drinkers. Union Horse's Rider Vodka is the lone outlier in the group in terms of category, although it benefits from the same attentive approach to craftsmanship.
Regardless of which direction your tastes lie, there's a Union Horse spirit to give a try, although Damian is partial to rye. Fittingly, Reunion Straight Rye Whiskey is the star of this wintery cocktail created by Jonathon Bush, the distillery's in-house bartender. The drink gets a boost from another Kansas City-based brand in the form of Kansas City Canning Co. shrub.
"The inspiration for this cocktail is definitely a whiskey sour, but the shrub gives a good amount of complexity to the drink," Bush says.
Whatever the holiday season throws at you, you'll be ready to sleigh.
---
Sleigh Ryed
1.5 ounces Union Horse Reunion Straight Rye
.5 ounce Kansas City Canning Co. Smoked
Pear Shrub
.5 ounce egg white
.5 ounce simple syrup
.5 lemon juice
Pear slices (garnish)
Combine all ingredients into cocktail shaker (no ice). Dry shake for at least five seconds. Add ice to shaker and shake vigorously until cold. Double strain into a rocks glass and garnish with pear slices.