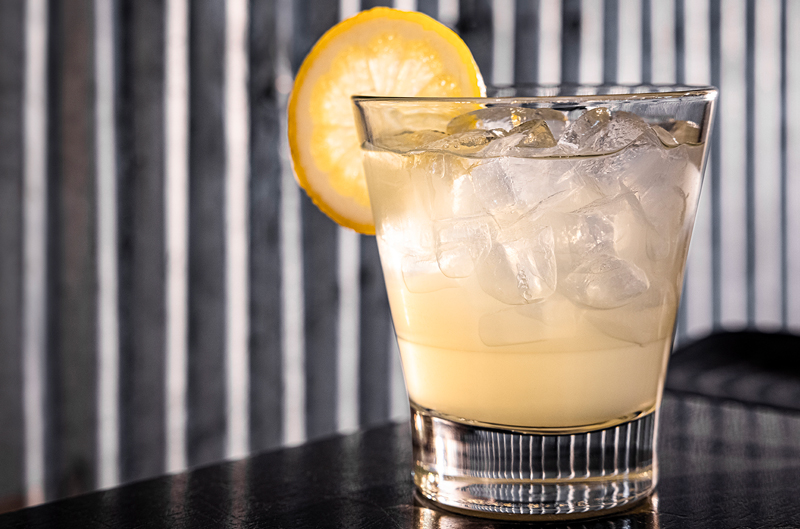 Strong Distilling gives new meaning to on the rocks—the Parkville company makes its spirits 65 feet underground in the world's only known distillery in a cave. The environment provides consistent temperature conditions ideal for the distilling process, not to mention a one-of-a-kind space for S.D. Strong to host monthly tours, private events, and cave concerts.
The music is a natural tie-in for the company's founder, president, and head distiller, Steve Strong. He sold high-end acoustic guitars for 25 years and played in a number of bands, and Strong was introduced to the concept of home distilling by a bandmate making moonshine in his cousin's garage.
"I thought that was ridiculous, actually," Strong says, laughing, but it piqued his interest, nonetheless. After experimenting on his own, Strong decided to kick things up a notch, and S.D. Strong Distilling was born in Parkville, the community where he's lived for two decades.
Admittedly, there was a learning curve as operations at the distillery began.
"The very first day that we started the distillery up and we were doing the mash and stuff, I remember thinking to myself, 'Oh, what have I gotten myself into?'" Strong says. "I felt like I spilled more stuff on the ground than I got into any container."
But it didn't take Strong and company long to find their footing and make a name for themselves in the local spirits world. Nine years after launching, S.D. Strong now offers a lineup of five products.
There's the S.D. Strong Vodka, the distillery's first spirit, distilled and filtered multiple times for a clean, smooth drinking experience. Pillar 136 Gin, named for the pillar that holds up the distillery, is made to Strong's own tastes.
"I'm not a big fan of really heavy juniper type of gins, so I call it a citrus-forward style of gin," he explains, adding that the gin features hand-zested lemons, limes, and orange peel as well as fresh ginger, which delivers plenty of citrus flavor up front before fading into a spicy, cinnamon finish.
The gin is aged in a used whiskey barrel for 11 months to create a barrel-aged version of the spirit, which has some whiskey flavor components that make it ideal for mixing into a Negroni or old fashioned.
S.D. Strong also produces a straight rye whiskey and Big Boom Bourbon, made using 65 percent corn, 30 percent rye, and 5 percent malt. "You definitely get some spiciness from the rye in that bourbon," Strong says. "The corn gives you kind of a nice balance of sweetness as well."
These days, there's a S.D. Strong spirit for every occasion and taste. But when the business was getting started, Strong was still looking for ways to introduce his offerings to Kansas City. S.D. Strong was participating in a big local food event, and he wanted to serve a cocktail with wide appeal that people could sample. He landed on the idea of Moscow mule. There was just one problem: Paying for the ginger beer needed for thousands of cocktails would be prohibitively expensive for the young distillery.
Fortunately, Strong found a cost-effective solution in substituting the ginger beer for ginger simple syrup, and the tasty recipe lives on today.
---
Strong Ginger Snap
To make the ginger simple syrup:
4 cups water
3

½

cups sugar
3 to 4 bigger pieces of fresh ginger
Peel and slice ginger. Boil water, add sugar and stir. Put in ginger and hard boil for about 15 minutes. Simmer for an additional 45 minutes.
To make the cocktail:
1 part S.D. Strong Vodka
1 part ginger syrup

½

part lemon juice
Splash of soda water
Combine ingredients in a glass over ice. Stir and enjoy.