In our newest weekly column, we dish with well-known local bartenders—who are famous for slangin' dranks—and ask them to narrow down their respective restaurant's fave dish.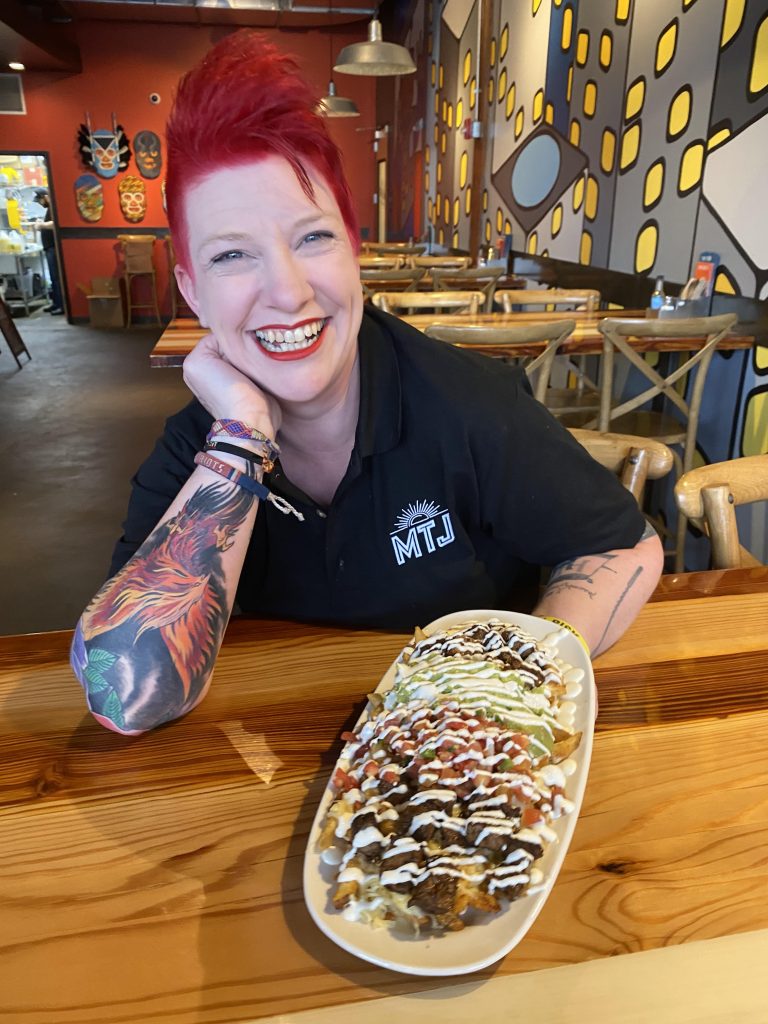 First up? She's Kansas City's maven of margaritas. The incomparable Jenn Tosatto—who holds down the fort at Mission Taco Joint in the Crossroads—tells us her mandatory, oh-so noshable dish. (PS. We couldn't agree more with her decision.)
"These, my friends, are the Carne Asada Fries from Mission Taco Joint and I can't stop eating them.
They were one of the first things I tried when I was introduced to Mission Taco—and it's the one I keep going back to again and again. Think of all of the best parts of nachos, but piled over chili-crusted, super-crispy fries. It's not even fair to other potatoes. Especially poutine. Sorry/not sorry.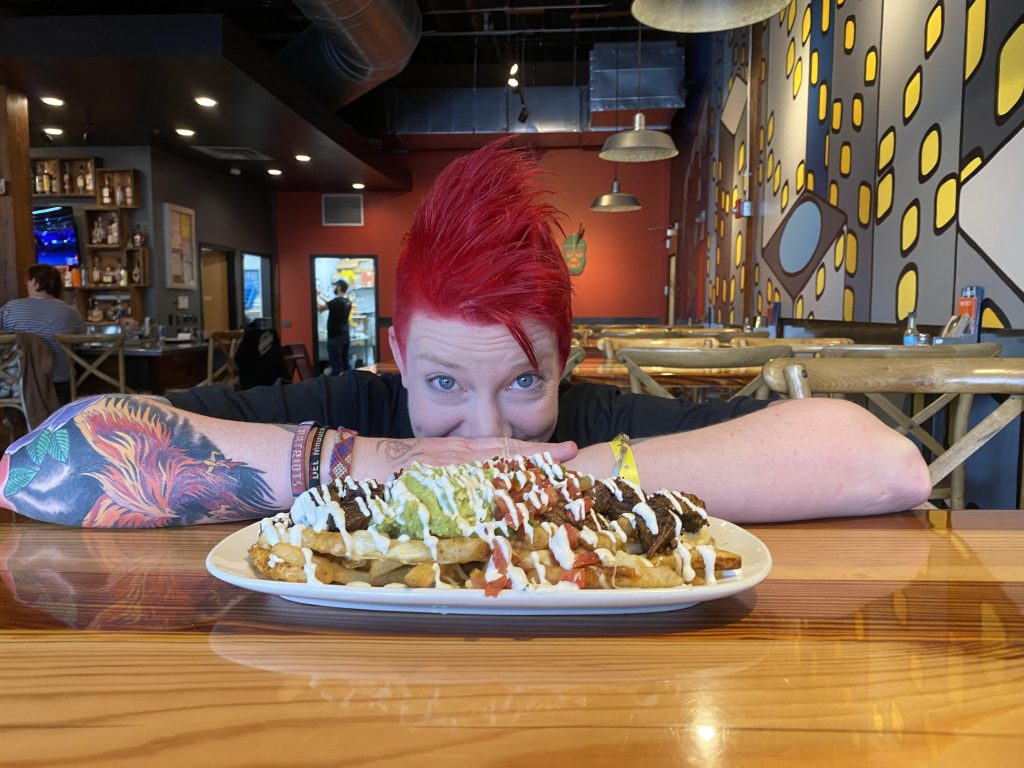 As far as the recipe goes? It's cubed carne asada! (Hell yes, please!) Chihuahua cheese! (Um, how much can you melt on there without stopping my heart instantly?) Plus, house-made guacamole, pico, and crema to finish the dish off. When I'm feeling particularly game (and by game, I mean, when my hungry-hungry hormones are losing their minds), I may even dip them in our queso. Mmmm … queso.
I recommend these to any guest who asks about my favorite appetizer—though that is misleading because you could just as easily make a meal out of it. I have yet to have anyone taste 'em and go, 'You know what, not in love'—because what's not to love?!"