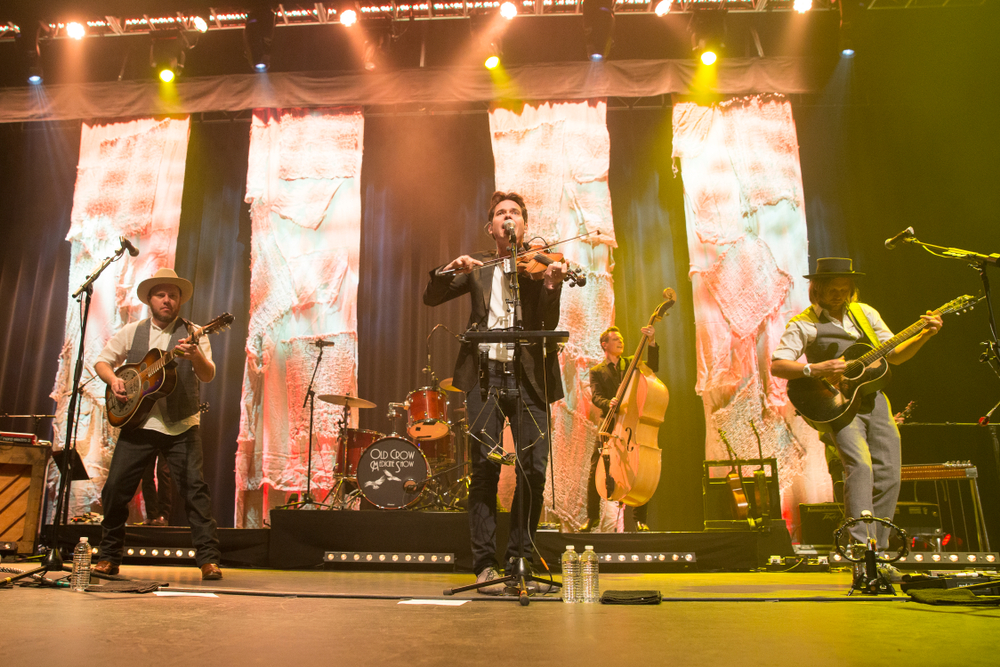 Wednesday at the Midland: Old Crow Medicine Show with Victor & Penny
This is a perfect match: Old Crow Medicine Show, revivalists of old-time country and string-band music, with Kansas City's Victor and Penny (husband and wife Jeff Freling and Erin McGrane), who have invented their own unique blend of jazz, swing and old-time pop. They will perform as a quartet (Rick Willoughby on standup bass, James Isaac on clarinet).
Old Crow is touring on Volunteer, the sextet's sixth studio album, which has earned praise for what Pastemagazine called it its return to a "rustic … back-to-basic" approach. Shows on this tour have included songs from all over their catalog plus several covers (Bob Dylan, Willie Nelson, Jimmie Rodgers).
Show time is 8 p.m. Tickets are $32 and $44.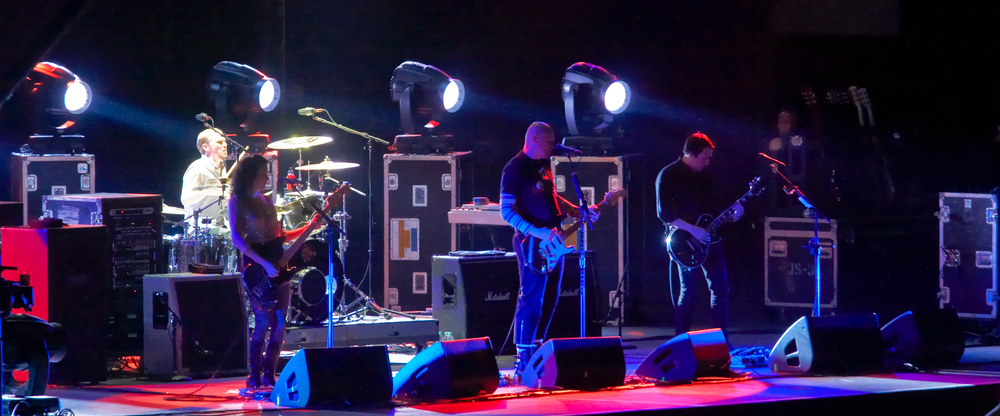 Thursday at Sprint Center: Smashing Pumpkins with Metric
Billy Corgan has convened most of the classic Siamese Dream-era lineup (minus D'Arcy Wretzky) for this reunion tour, which has received glowing reviews so far. Shows are lasting a solid three hours, the setlists have comprised 30-plus songs and the production has been impressive. The Pumpkins' previous stop in Kansas City was in June 2015 for the In Plainsong Tour, which featured stripped-down versions of the band's guitar-bloated rock anthems. This time there will be no holding back. Expect a long, loud show. And get there in time to see Metric, who always put on a worthwhile performance.
Show time is 7 p.m. Tickets are $29 to $125.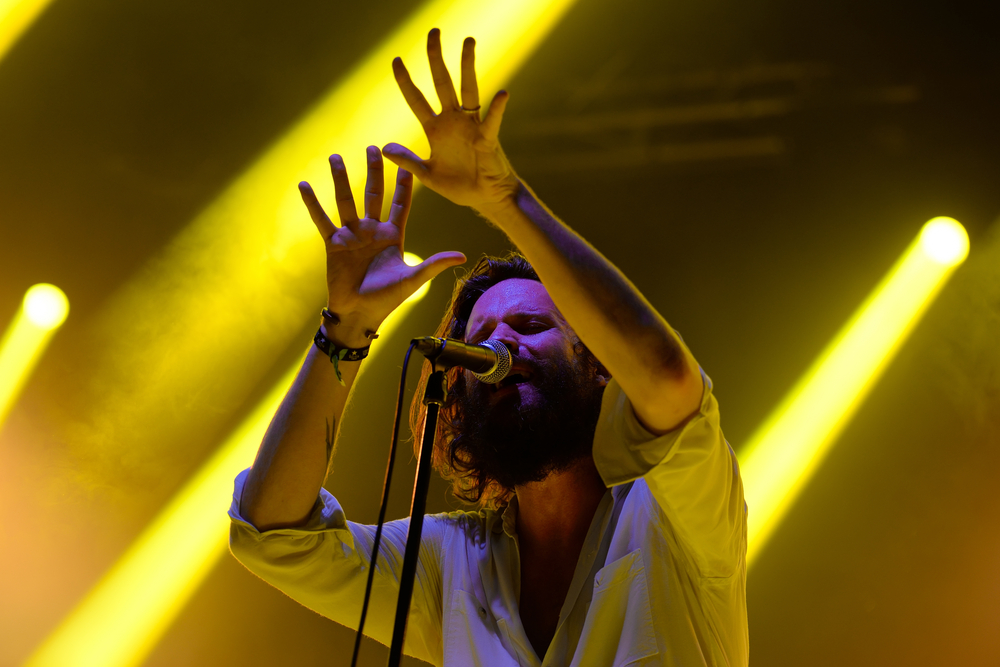 Friday at Uptown: Father John Misty with David Beams
Of Pure Comedy, the latest album by Father John Misty, the online music magazine Pitchfork wrote: "From the mind of an apocalyptically inclined neurotic, who reads Žižek and Freud and believes humanity is condemned to moral chaos, comes Pure Comedy, a grueling, often inspired odyssey that screams to be taken as art. Across its 75 minutes, humility is scarce."
You could say the same thing about the entire career of Josh Tillman, who performs as Father John Misty, an intriguing character who refuses to sit down and be humble—an act that makes him one of the more intriguing live performers in popular music. Expect the unexpected.
David Beeman is a poet and singer-songwriter best known as a member of the indie-rock band the Silver Jews.
Show time is 7:30 p.m. Tickets are $35 to $55.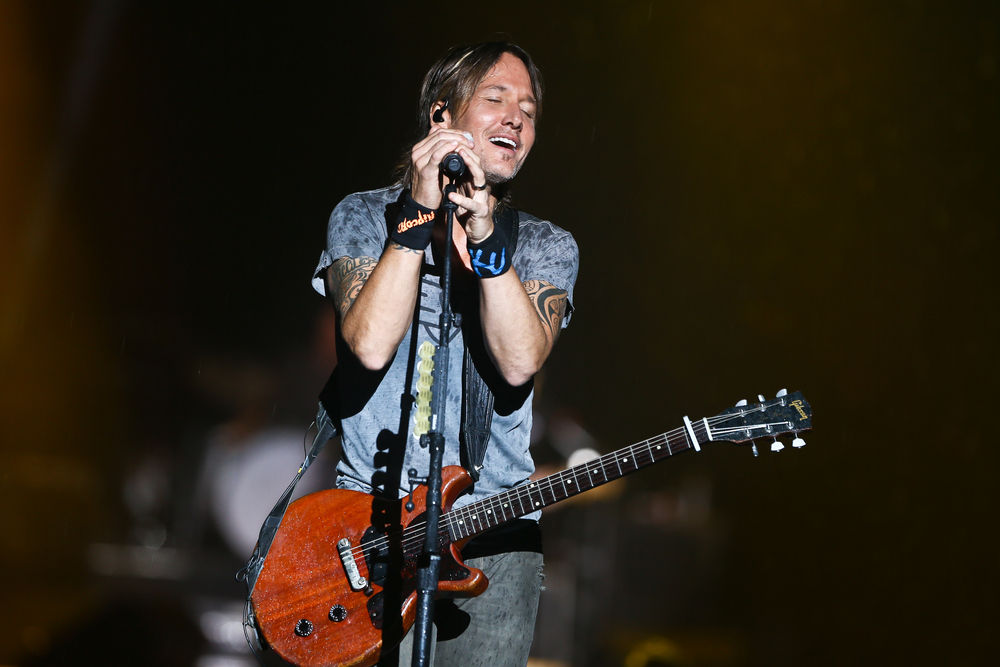 Friday at the Sprint Center: Keith Urban and Kelsea Ballerini
You might hear some banjo and fiddle throughout both sets, but there's little about Keith Urban or Kelsea Ballerini that is pure country. Urban has become renown for his guitar prowess, which he unleashes regularly in his songs, which are decidedly closer to rock and pop than to country on the music spectrum. It has been a winning formula: He has long been one of the best-selling and most-popular stars in country music and one of its more engaging live entertainers.
Ballerini, 24, is a rarity in country music: a woman who gets radio airplay and whose music makes it on the Billboard charts. She, too, spices her songs with pop traits. As Rolling Stone wrote of her latest album, Unapologetically: "Dial up the snare snaps of Miss Me More and it could be country-trap."
Show time is 7:30 p.m. Tickets are $38.50 to $92.
Tuesday at Crossroads KC: Toto
Toto is riding an unexpected wave of newfound popularity recently, thanks in large part to the band Weezer, which, earlier this year, released note-for-note covers of Toto's two biggest hits, Africa and Rosanna. Both songs were on the Toto IV album, the band's best-selling album, released in 1982—the year the original Toto lineup started to splinter.
These days, Toto features only three founding members: Steve Lukather, Steve Porcaro (brother of deceased former members Jeff and Mike Porcaro) and David Paich, who is on a touring sabbatical.  Joseph Williams, a member intermittently since 1985, is now the lead vocalist. They will bring with them a five-person touring ensemble to help re-create the band's sound, which comprises many moving parts.
Expect the hits for the casual fans and some songs for the diehards. Porcaro recently told the Dallas Observer: "This time around, you're really going to hear our two-hour set that we play in Europe that has a lot of deep cuts. A lot of songs that have never been played live before."
Show time is 9 p.m. Tickets are $30 to $81.50
FIVE MORE SHOWS TO KNOW ABOUT
Culture Club and the B-52's with Tom Bailey (Thompson Twins), Sept. 7 at Starlight Theatre: The last time Culture Club came to Kansas City, they turned the Kauffman Center for the Performing Arts into a frenzied dance club. Boy George and the boys can still bring it.
The 14th annual 2018 Crossroads Music Fest, Sept 8 in the Crossroads District: The headliners are Radkey, Hembree and a troupe of performers from Quixotic. The Marching Cobras, Marching Falcons and Broadway Drill Team also will perform. The bill comprises more than 30 bands and eight stages and shows off the impressive talent and diversity within our city's music community.
Gillian Welch, Sept. 14 at the Folly Theatre: She'll bring along her trusty sidekick, David Rawlings, and they'll deliver another rapturous evening of elite songwriting and stellar vocal harmonies.
Beck with the Voidz, Sept. 17 at Starlight Theatre: Beck whetted some appetites last September with an unforgettable opening set before U2 at Arrowhead Stadium. This time, it'll be his show and a longer set from an artists who never fails to satisfy and entertain. The Voidz were formed in 2013 by Julian Casablancas of the Strokes.
Deep Purple and Judas Priest, Sept. 18 at Starlight Theatre: A dream lineup for classic hard-rock/metal fans.