Review presented by UMB Private Wealth Management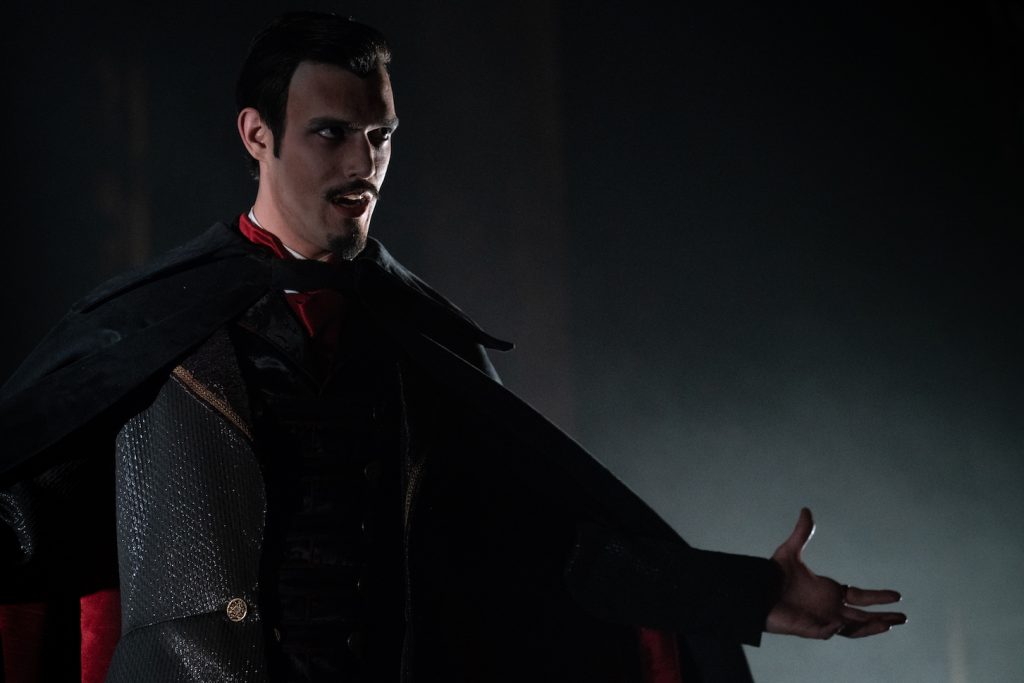 Dracula: A Song of Love and Death
Kansas City Actors Theatre at UMKC Theatre
Based on the Bram Stoker novel, Dracula, from the late 1800s, Dracula: A Song of Love and Death is the newest adaptation of the work from playwright Mitch Brian and director John Rensenhouse. Just in time for Halloween, this show is rife with dark themes, jump scares, and a healthy amount of bloodshed courtesy of its fanged antagonist. Brian's version of Dracula stays relatively true to its source material with only a few choice story and casting modifications, such as that of Renfield (Yetunde Felix-Ukwu) being played by a female, a welcome break in tradition as it opens up unexplored territory for that character's relationship with her master. Beyond that, the core of the story remains intact and plays out as Stoker intended.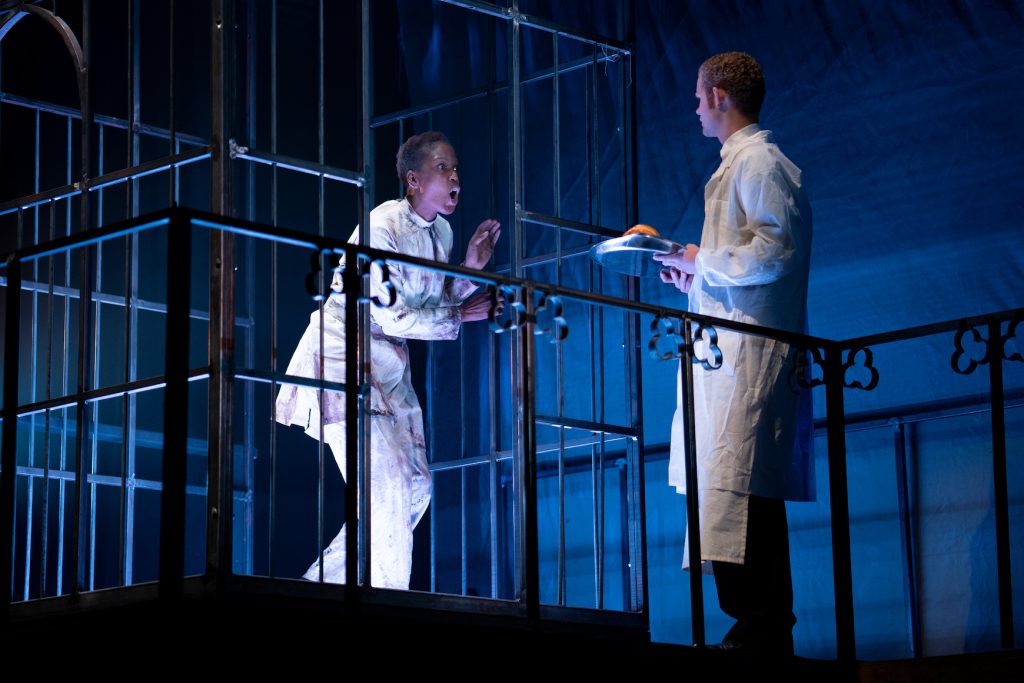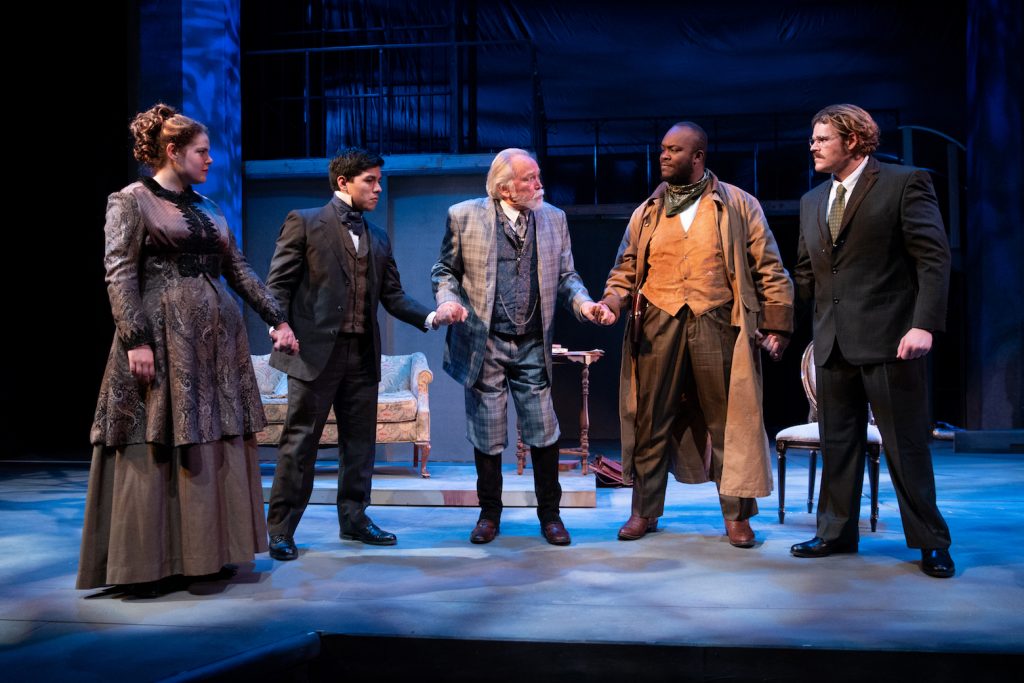 Taking place in London in 1897, a young and beautiful Lucy (Chelsea Kinser) finds herself pulled between two suitors who also happen to be best friends. Dr. John Seward (Jason Francescon) and American adventurer Quincy Morris (Khalif Gillett) both want Lucy as their bride, but her penchant for indecision gets the best of her and the two gentlemen are deferred for the time being. That evening, Lucy is visited in her sleep by an ominous figure. The encounter leaves her feeling weak, sickly, and confused as to how her perceived illness came about it. Both suitors and Lucy's close friend, Mina (Marianne McKenzie), are deeply concerned for her wellbeing. Unable to diagnose Lucy himself, Dr. Seward calls upon his former instructor Professor Van Helsing (Kip Niven) for his expertise. Once there, Van Helsing is able to determine the cause of Lucy's condition. He's seen these symptoms before, but he dares not speak of it yet. Lucy is to become a vampire, and it's not long before Van Helsing discovers the person—the creature—responsible for it: the mysterious traveler known as Count Dracula (Josh LeBrun). The hunted must become the hunters, and the ensuing confrontation not only risks their lives, but their very souls.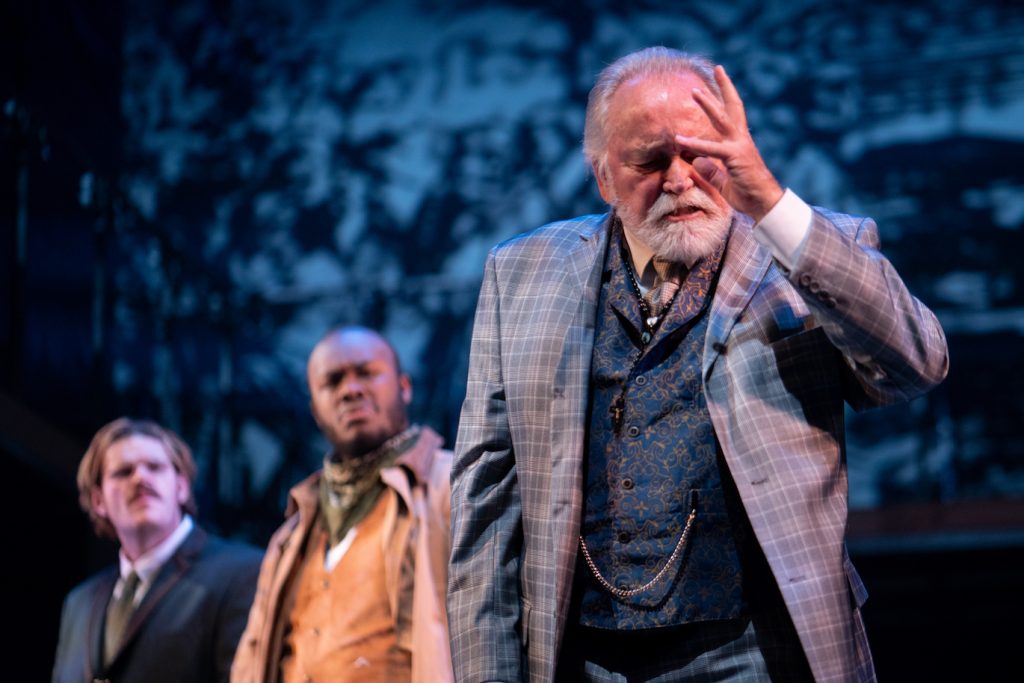 Brian's version of Dracula works best when it embraces its horror roots, creating tense moments by not showing us what's lurking in the dark. The suggestion of a threat can sometimes be scarier than the threat itself, and the show capitalizes on that through the use of shadow play, a chilling score, and the cast's ever-growing sense of dread. The show is far from perfect though, and there are some definite kinks to work out in regard to the reluctant fight choreography, pacing issues, and one particular scene towards the end that was supposed to be gory but instead got laughs. This version has more than its fair share of comic relief, although not all of it was intentional. Fortunately, the positive aspects and the potential for improvement far outweigh these initial missteps. Dracula ticks many of the boxes you'd want out of a Stoker adaptation, from the era-appropriate costumes to the creepy set design. LeBrun handles the title role of Dracula well, and Kip Niven's performance of Van Helsing has shades of Anthony Hopkins in it. Despite a few fixable flaws, this is still very much a show worth seeing and a respectable retelling of Stoker's work.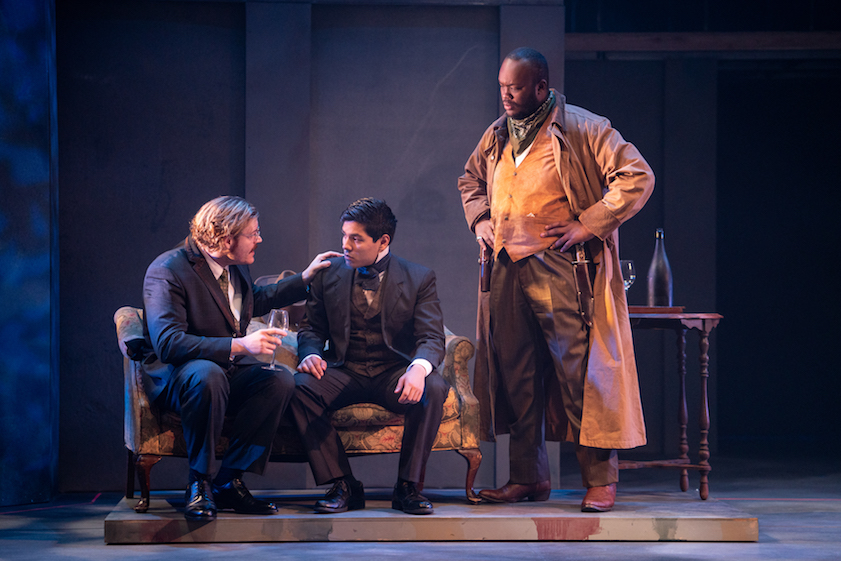 Dracula: A Song of Love and Death can be seen at UMKC Spencer Theatre until October 21st. Tickets are available now.