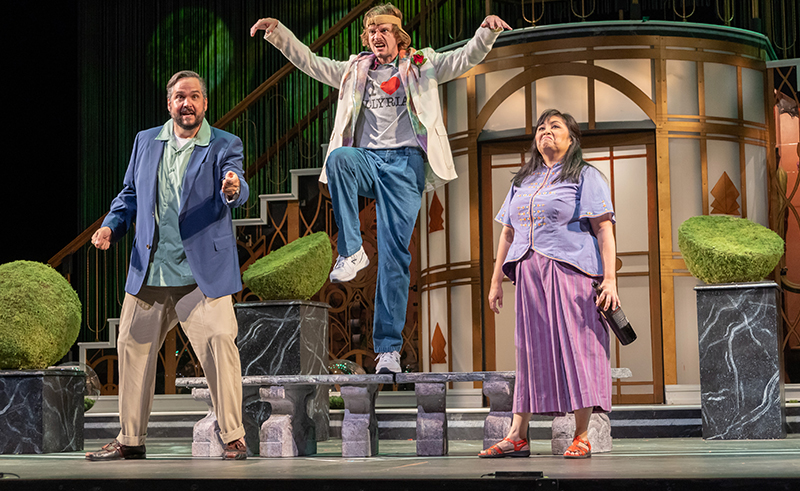 Theater is back in Kansas City for a new season, and the opening play for the Kansas City Repertory Theatre's 2022/23 season is the William Shakespeare classic Twelfth Night.
With the September 6-25 run of Twelfth Night, KCRep's associate artistic director, Nelson T. Eusebio III, makes his KCRep directorial debut after joining the renowned regional theater last fall. IN Kansas City caught up with Eusebio for a Q&A about his direction for the show.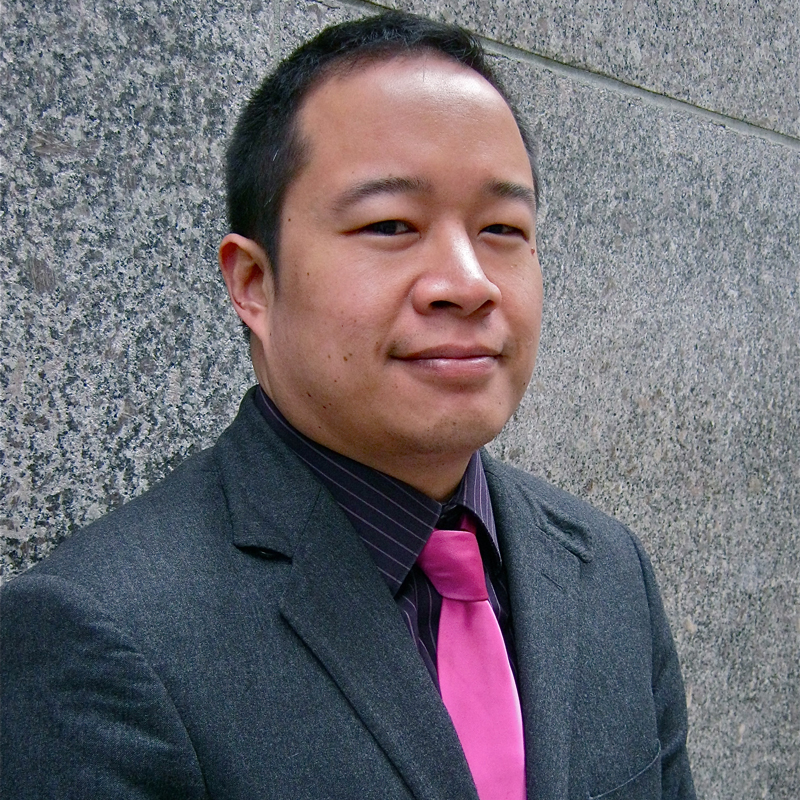 This is your directorial debut with the KCRep since you joined as associate artistic director about a year ago. What made Twelfth Night the right fit to be your first?
Part of our programmatic initiatives is to do classical work at a high level. So to kick off that initiative, Twelfth Night felt like the right work to be doing. It's a play about people on an island, but they themselves are islands. They're surrounded by grief or they're surrounded by unrequited love. As I was thinking about our audience coming out of the pandemic, I felt like there were a lot of contemporary echoes and parallels to the world of Illyria. 
As you've been producing the show, what past experiences have you drawn from to influence your direction?
This is my third time directing Twelfth Night. Both of them I've done before with Jason Ma, who's our composer. When the play first came up in our programming, Jason was one of the first calls I made. So, Jason, along with a wonderful team of collaborators, has been one of my main sources of inspiration, and also the actors themselves. Our production is not set in a specific time period but is built around the identities of the actors. That's been the inspiration for the design, the music, for much of the world of Illyria. It's been talking to the actors about the music they grew up with, how it relates to their cultural identity, everything from that to fashion, clothing, and gender identity.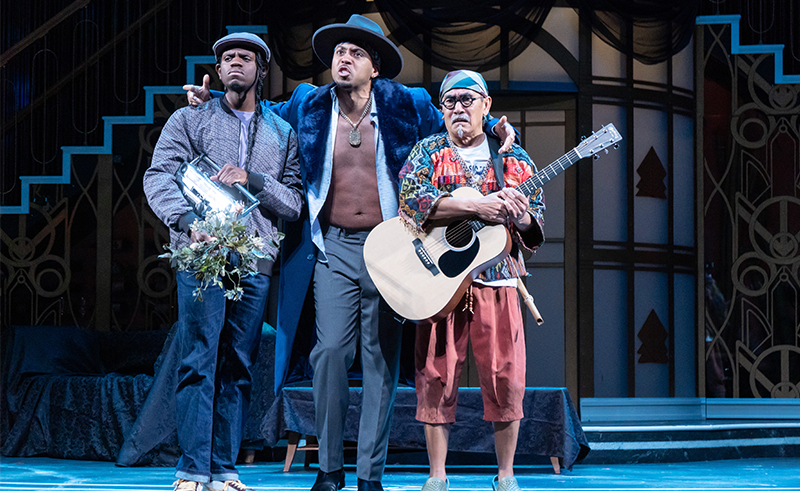 This particular play has been performed at theaters across the globe for centuries now. Tell me more about what you're doing to add that KCRep touch.
I think for this particular production, what gives it that KCRep touch is the diversity of casting in terms of both local and out-of-town artists across different multi-racial identities—whether it's Filipino or Latin, Black or white. That mix of identities extensively informs the design—much of the world is informed by Brazilian rhythms and Brazilian flowers, and those colors. Similarly, for Brandon, a Black actor who plays Orsino, it's not a Black actor playing Orsino so much as it's really a Black person who embodies a certain identity of Blackness within that culture. This is an Orsino with swag who listens to hip-hop, really is of his culture and of his time—different than casting a Black actor and then putting them in tights. We're trying to have a greater sense of diversity and trying to build a greater sense of our audiences and the potential of classical work to contain the multitudes of what it means to be an American in contemporary society.
Will this Twelfth Night be set in modern day then or in a historical setting?
We're leaning more toward the contemporary-modern side. Some of our inspiration for costuming has been from shows such as Empire, some of the more contemporary sort of hip-hop idols. Jason Ma likes to refer to it as a humanist Twelfth Night built around this specific group of humans. I think that's the most accurate way to describe it. There's something very American about all of these identities existing on one island.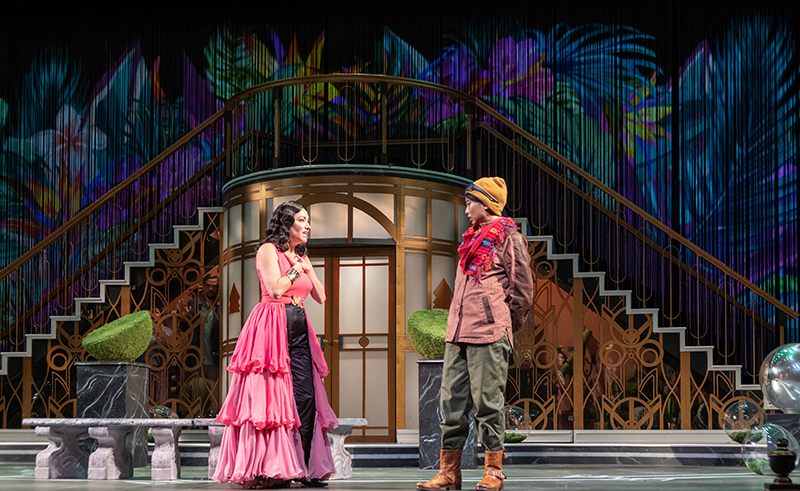 What are the primary themes and messages in Twelfth Night that correlate with our experiences today?
You asked before what on a personal level influenced my direction. The pandemic has been challenging for all of us. There was a lot of loss for me personally. My mother passed away, and that was a big issue I had to cope with. It felt very much like this play when it opens with the death of Olivia's father and brother who have recently died within 18 months. That feels very much like a world we can connect with and are familiar with. I think part of the reason Twelfth Night has endured and what makes it so great is that it's a play where these people are on this island, and there's a sense of isolation automatically. Island time is different time. There's a different set of rules that apply to living on islands, and it feels very much so because of the pandemic when we all were sort of living on our own little islands. I think that's the one thing about this play that resonates so deeply with me—the way loss makes us bury ourselves in grief, the way love is this force that we can't deny and this activator that cuts us through that isolation.