It was only a few minutes into our interview that we realized that actor (and Kansas City native) Nathan Darrow would gladly talk about anything, uh, other than Nathan Darrow. The actor who initially cut his teeth on the theater circuit would go on to a find mainstream success on Netflix's House of Cards.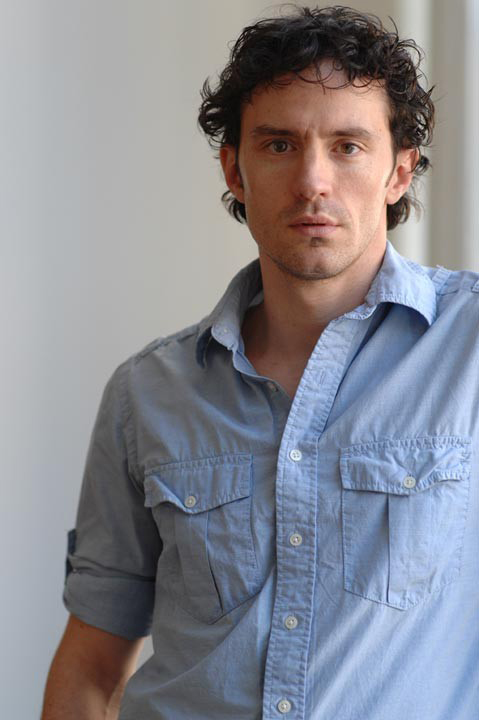 We caught up with Darrow on his fourth day of rehearsals for KC Rep's upcoming Cat on a Hot Tin Roof, Tennessee Williams' Pulitzer Prize-winning masterpiece character study. Darrow stars alongside "force of nature" Vanessa Severo, a well-known local thespian. To be fair, he shied away from any KC-centric questions, but seemed to be a good sport when we peppered him with our oh-so random pop quiz. Looking back, maybe we should have started with that, huh?
What do you like about Tennessee Williams' work?
"It seems to me he had a deep and compassionate understanding about the unrelenting weird beauty of being alive. He was a writer with a gift that he developed, and he was devoted to for his whole life and out of that comes some of the greatest works of art we've ever witnessed or dealt with—especially in the theater.
To get to do this play is such a privilege. He's one of the giants of the theater in the English language and the American idiom. It's such a joy to get to explore and share and to feel that with an audience."

Talk to me about your character, Brick.
"Brick is in trouble. We encounter people in our lives—someone close to us, who for one reason or another will collapse within themselves. And they become sort of unreasonable. Brick, because of something in his nature—or certain circumstances that have happened—is on a journey totally within himself.
One of the releases of life is that even though we're all alone we can open our hearts to one another now and then. Brick seems like he's on a dug-in path. He's digging a groove and who knows if he can ever get out of that—or if he even wants to get out of that. Meanwhile all these people around him who love him and want him are trying to grab him in certain ways. It's a very desperate moment in his spiritual health."
What role really sticks in your head? Or resonated with folks?
"Meechum [from House of Cards] resonates with people. They'll talk to me about that part. People know me from that because the exposure was greater. That's one for sure.
Hamlet is probably a part if you get to play it as an actor, it's always with you and always with you as a person. There's a very deep and mysterious power within that play and within that part that never goes away. Sometimes, if I'm feeling lost or bereft, I'll just start saying those lines. It's amazing. That work is in me forever."
What role are you dying to play? Anything you particularly covet?
"With Tennessee Williams, there are a few others that I would jump to do. Especially because I'm getting long in the tooth for them—even though, mind you, that an actor can play anything.
Williams has a play called Orpheus Descending. The character Val Xavier—that is a part that I would love, love, love to play. But the chances are slim because it's a play that's not done very much because it's a huge cast. That's one I would love to do—absolutely."
Are you up for a pop quiz?
"I'm ready!"
 What's the last song you listened to on your iPod?
"Dire Straits' Brothers in Arms."
Any allergies?
"None."
Favorite ice cream?
"Mint chocolate chip ice cream." (Ugh. We're breaking up. That's my least favorite.) "Aww, okay. Well, we can be friends."
'Fess up, do you have a favorite game on The Price is Right?
"When I was a kid, I loved that game where the guy climbs up the mountain and falls off the cliff." (Cliff hangers?) "Yes, with that doodle-doodle-yodel sound effect!"
Dog person or cat person?
"Both."
Finally, you're kind of a renaissance actor. But we haven't seen your comedic chops. Would you be amenable if the right comedy came along?
"Damn right I would! Absolutely. Got one in mind?" (Well, Veep just went off the air. You would have been perfect for that.) Veep! Yessssssss! I've auditioned for some television shows that are more comedic and I'd love working on them—it just hasn't happened yet. I'd love to do a comedy. I'd love to do a musical. I'd love to do many musicals." (I'm going to send this interview to your agent and tell him to get to work.) "Please do—or send it to producers you know."
KC Rep kicks off their 2019/2020 season with the debut of Cat on a Hot Tin Roof opening on September 6 and running through September 29th.