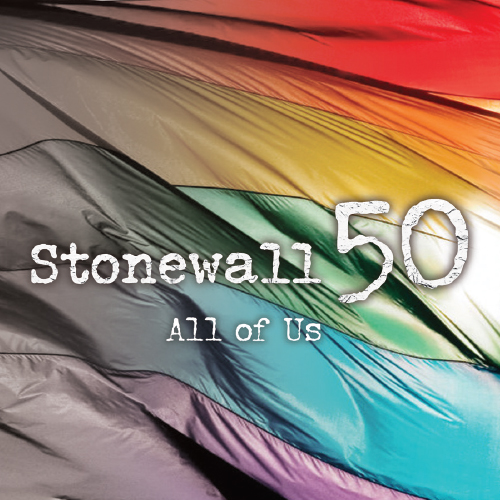 Big news from the Heartland Men's Chorus as they conquer their 33rd season. HMC will premiere Stonewall 50: All of Us at the Folly Theater March 23 and 24. This eight-movement work is co-commissioned by 24 LGBTQ+ choruses from across the United States. It's an incredibly ambitious and unique undertaking for HMC. "In our 33 years we haven't done something this big, produced by two dozen gay choruses, including the largest gay choruses in the U.S., where we get to perform it first," says Dustin Cates, the artistic director. "It's quite an honor. We are basically telling the story of the gay-rights movement through song, poetry, pictures, and videos."
The musical will commemorate the Stonewall rebellion, widely seen as one of the most pivotal moments in LGBTQ+ history. Stone 50 will tell the story of the events that took place in New York City on June 28, 1969. The work will have some classical elements, but will also feature musical theater, jazz, and other popular styles, with women and other minority composers' central to the project.
To say it's a collaborative effort would be an understatement. One movement will contain a newly composed anthem that all choruses involved in the project will sing and record on YouTube with the goal of creating a national social media campaign taking place in May and June 2019.
Stonewall 50 will showcase stories of the rebellion's lasting impact through music—with messages of love, acceptance, joy, and celebration. Tickets to Stonewall 50 at the newly renovated Folly Theater are available online at http://hmckc.org/tickets/ or by calling 816-931-3338. Prices range from $18 to $43 with special student pricing at $7.