In April, organizers of the Heart of America Shakespeare Festival made the difficult decision to cancel their scheduled 2021 performance of The Tempest because of Covid concerns. But then a curious thing happened. Now the show will go on this September at UMKC Conservatory's Spencer Theatre. In fact, rehearsals just started on Monday.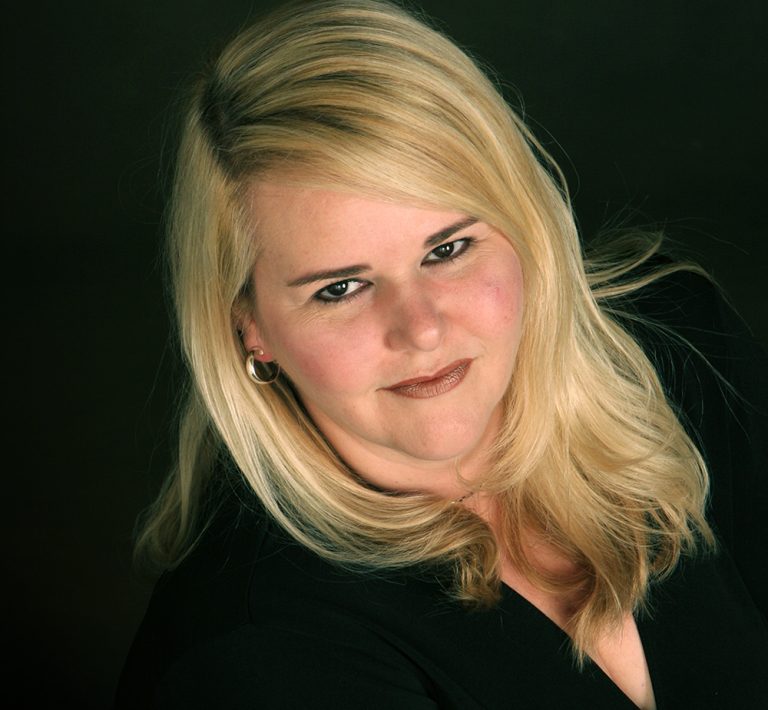 Executive artistic director Sidonie Garrett gave us details on the upcoming production and how the two organizations teamed up to recreate this classic Shakespeare performance.
2020 was a bit of a bust, yes? But 2021 is shaping up. Tell me more.
"It's been two summers since HASF was able to produce a professional Shakespeare production in Southmoreland Park. We've stayed connected to our audience with many other projects in the past 18 months, pivoting to outdoor productions in smaller venues and creating Zoom and live recordings.
HASF's education programs have continued in virtual and in-person formats; we offer summer camps in addition to our year-round weekend Shakespeare Conservatory and Team Shakespeare programs and in-school workshops. It's been a challenging time for all live performance organizations and venues, but we are moving toward our new normal. HASF greatly appreciates and values all of the major donors who have helped to sustain our work during the pandemic and the constant support of our Good Will Society members and individuals who continue to give what they can to keep us working. We are planning now for summer 2022 and our 30th anniversary year and season in the park!"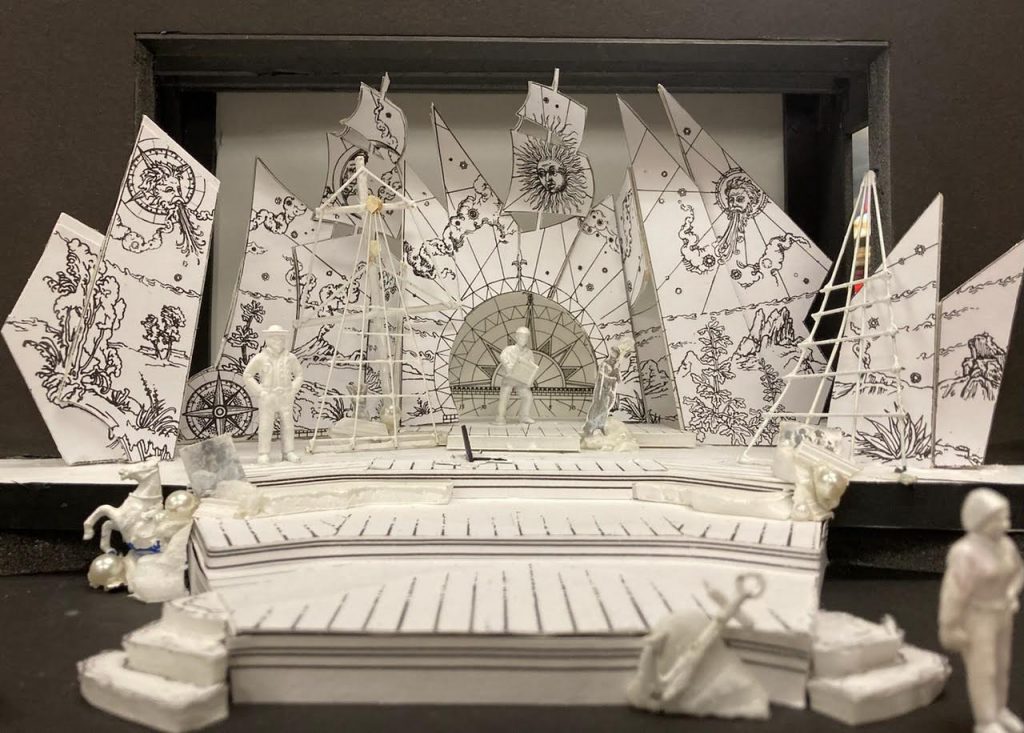 How did the collaboration between HASF and UMKC come about?
"HASF and UMKC have a long history of collaboration, which started when our founder Marilyn Strauss began the Festival more than 30 years ago. In addition to building a Board of Directors from Kansas City business and social leaders, she also sought the advice and support of UMKC's Department of Theatre, Chairman Dale Rose, and Dr. Felicia Hardison Londré.
UMKC Theatre professors began working with the Festival as designers, graduate students performed roles onstage and offstage in lighting, sound, stage management, wardrobe, scenic build, and props. This year, when HASF was unable to produce, due to required Covid protocols, we wanted to find another way to bring a high-quality Shakespeare production to our community free to attend. We also wanted to collaborate more fully with UMKC Theatre and help provide an opportunity for students to work alongside professional designers, actors, musicians, and fight and movement choreographers giving them new insight and experience into bringing Shakespeare's stories to life. Thanks to UMKC Theatre's department chair, Ken Martin, and his leadership we were able to make this partnership happen."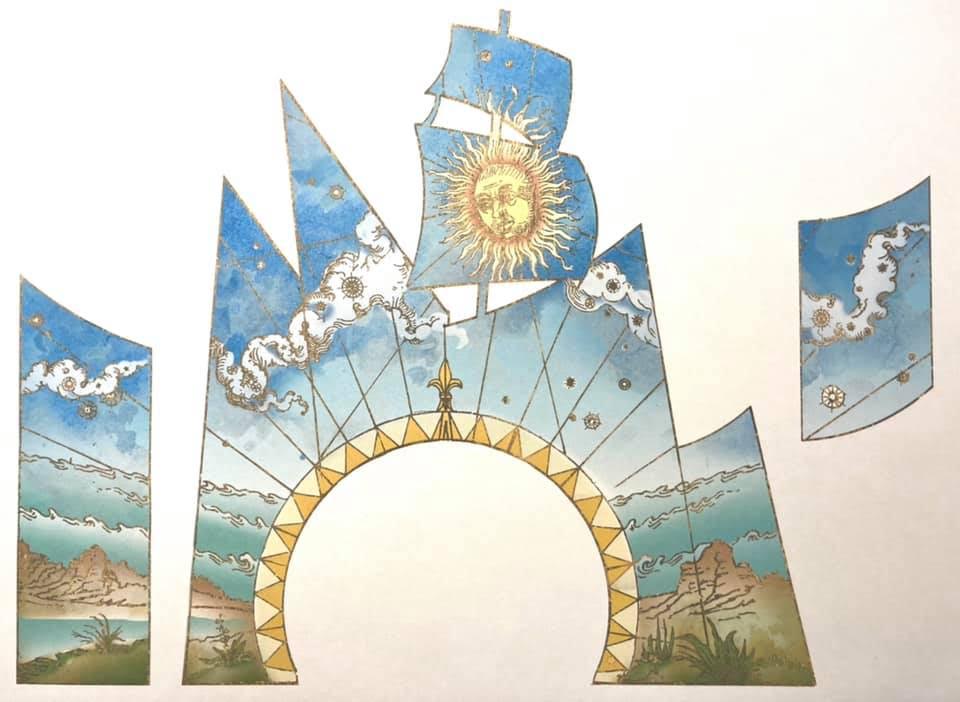 The Tempest is a classic production. Will it be weird being in an actual indoor theater?
"It will be weird to be indoors doing any theater since we've been unable to be inside together for so long. It will be great to return to sharing the energy of live performance with an audience.
Doing a Shakespeare play indoors means that we don't have to worry about weather, bugs, nor helicopters. It also means that we control the light! The production will have some similarities to the production  had planned to do outdoors for the past two years; the scenic design is similar but has been adapted, the costumes have been adapted from their original design and of course the cast will include both professionals and students.
The scope allowed in Spencer Theatre and on that stage is significant and will allow for sizeable storytelling—17 actors plus three musicians creating a tempest at sea, magical creatures, goddesses, all in a story about betrayal and ultimately redemption. Greg Mackender and Amado Espinoza composed the music for the play and will play live onstage with Andrés Ramirez bringing percussion, keyboard, charango, bird calls, and several different kinds of native flutes from different cultures to the soundscape."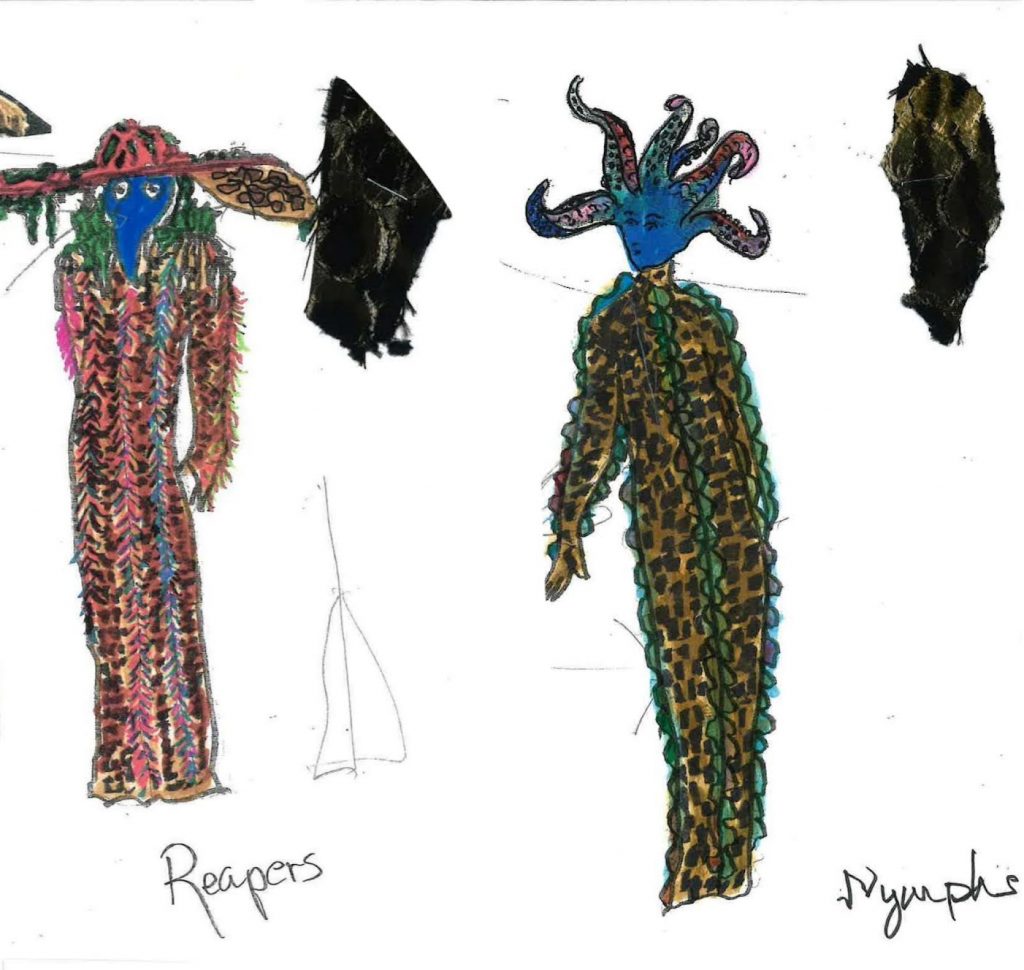 HASF has had to pivot quite a bit the last couple years. How have you been managing?"We have pivoted, right along with our other live performing-arts colleagues in KC! Last year we did live, outdoor socially distanced performances in partnership; Yard Bards, melding the writing of Shakespeare with modern poets in performance with the Bruce R. Watkins Cultural Heritage Center, featuring Glenn North, Jose Faus, and Sheri Purpose Hall and ShakesFear at the Kansas City Museum both in October 2020. We pivoted to Zoom recordings in partnership with MidContinent Public Library with Shakespeare at Home, William Shakespeare's Christmas Carol, and Show-Me Shakespeare, with scenes from Shakespeare set in different time periods and towns in Missouri celebrating the State Bicentennial.
And we were creators of a production of A Midsummer Night's Dream filmed live onstage at JCCC, produced by Midwest Trust Center. In July, we were in Southmoreland Park for three different performances; a script-in-hand of William Shakespeare's Long Lost First Play, a script-in-hand collaboration featuring the music of Vivaldi and scenes from Shakespeare with the Bach Aria Soloists titled One Touch of Nature, and a night of Bard-inspired improvisation performance titled Shakespeare Off the Cuff."
Any other nuggets our readers need to know about the upcoming performance at Spencer Theatre?
"One of Kansas City's favorite actors, John Rensenhouse, will play Prospero in this production. Several of the other professional actors in the cast were originally cast two years ago when HASF was planning to produce the play in the park. I'm grateful to be able to provide them an opportunity for work onstage.
Three of the pivotal roles in the production are played by third year MFA grad students; Dee Jimenez as Ferdinand, Jaeda Lavonne as Miranda, and Chelsea Rolfes as Ariel. By expanding our reach to include communication with HASF's annual supporters we look forward to sharing their work with a wider audience.
Again, the performances will be free, with donations gratefully accepted at the door.
Reservations are required online. Audience seating will be socially distanced and audience  members must be masked throughout the performance."