Sponsored content: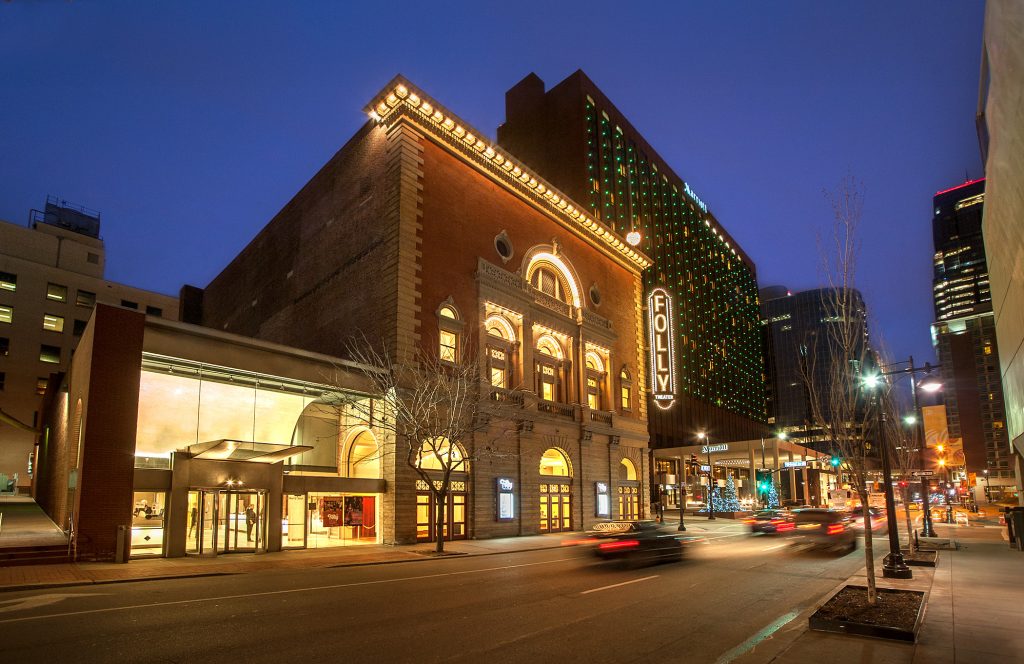 It's quickly becoming one of Kansas City's most well-known soirées. Of course, we're talking about the upcoming Folly Frolic on November 16th, held at one of the metro's most revered, historic theaters, The Folly.
The event—which is now entering its fifth stellar year—has "grown substantially over the past several years," says Steve Paddock, board member and co-chair of the Folly Frolic. "I've attended each event, and it's become a showcase for the Folly. We like to think of it as a party at our place. And for us to stage a concert on the Folly stage, well, it does two things—it helps strengthen our message, and it satisfies the curiosity of people who may have never been to the Folly."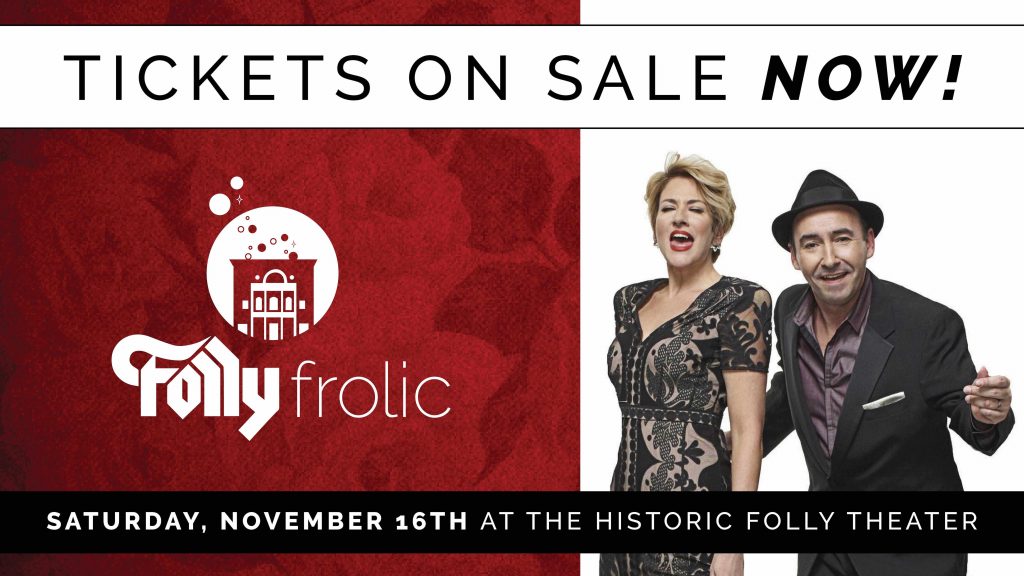 The ever-popular Hot Sardines are the featured band this year. Known for their zingy, dance-able, circa 1920s jazz tunes, and ability entertain an upbeat crowd, Paddock says. "They're the perfect ambassadors. Everything right down to their costumes harkens back to an earlier time," he says. "Plus, we're a 120-year-old theater and entertainment centerpiece here in Kansas City. With their stage presence and energy, the Hot Sardines are a great reflection of our past."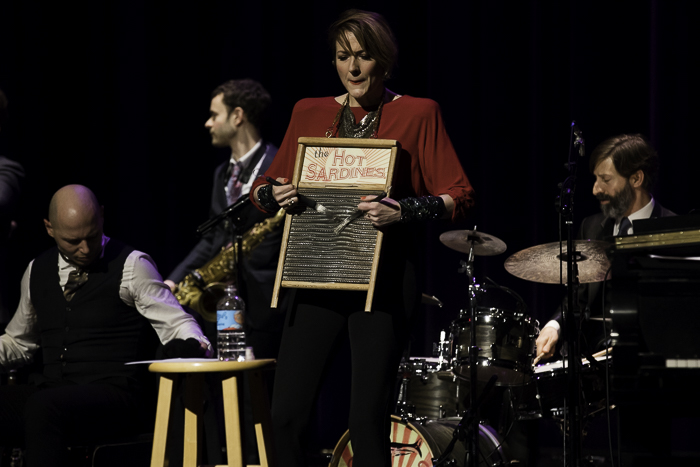 Brian Williams, director of development at the Folly Theater, agrees wholeheartedly. "This band is a huge draw, and it's been a couple of years since they've been here," he says. "Think New Orleans jazz meets Parisian cabaret. People were dancing in the aisles the last time they were here." Lead singer Elizabeth Bougerol—who has been known to play a few tunes on the washboard—has "a great sense of humor. She knows how to work the room."
Speaking of Parisian cabaret, the Folly is—oui! oui!—wholeheartedly embracing that theme for the evening's festivities, which start before guests even reach the theater's front door. "Hot Club KC—a KC-based band known for their jump-and-jive '20s jazz—will greet folks outside as they arrive," Paddock says. "Once inside, our lobby area will be completely adorned as a street bistro or Parisian café." Specialty drinks will flow freely as well as libations from a champagne bar for the sponsor's pre-concert Patron Party. For this party, Lon Lane's Inspired Occasions is catering the delectable nosh and nibbles. Tom's Town Distillery, meanwhile, is helping with retro-tastic adult beverages. "Owner David Epstein and his husband, Wade Tajerian, are our honorary co-chairs," Williams says. "Tom's Town is another perfect tie-in with our overall jazz feel."
The frenetic Folly Frolic is the theater's biggest annual fundraiser—and to date has raised nearly half a million dollars to help fund popular programs and upkeep of the historic space. "It's everything from bringing in performers for our kids' series and jazz series to helping preserve this historic building and more," says Williams.

For guests who want to make an evening of it—or the "perfect date night"—Williams suggests patrons consider a combo ticket, which includes orchestra or balcony seats and an exquisite three-course dinner at the Savoy at 21C before the festivities. "We started that last year and it was hugely successful," he says. "We're expecting around 100 people to enjoy Savoy's dining experience. It's been fun to partner with them, given their historic roots. The Savoy opened about ten years after the Folly. It's the perfect combination of history and elegance, right here in our city."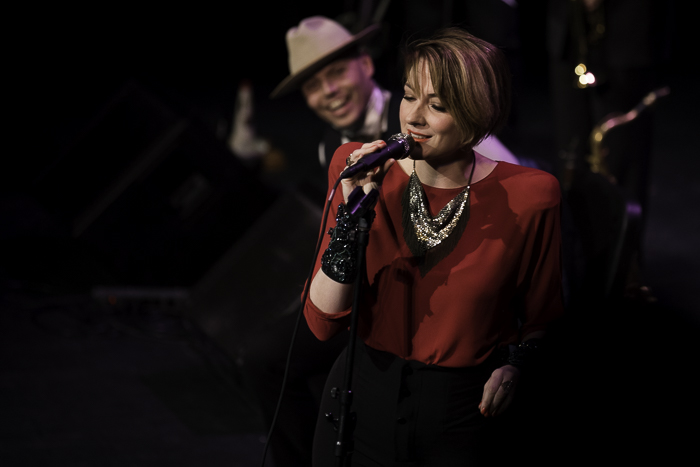 Tickets—which recently went on sale—are going fast thanks to word of mouth. "There's definitely buzz—mainly because of the band," Paddock says. "Sometimes you watch a crowd leave and they're quiet, not necessarily hyped up. After Hot Sardines plays, people leave bubbly. There's lots of laughter and chatting. You can just tell people have had a great night of music after they've been here."
And when we asked when the Folly starts planning for their 2020 Frolic event, both men started laughing. "There's plenty of thoughtfulness and planning that goes into each event, but yes, we've already started the search for performers for next year," says Williams with a chuckle. "Plan on the second weekend in November once again. We're looking for the artist right now."
5th Annual Folly Frolic Starring The Hot Sardines
Saturday, November 16th
Pre-concert Patron Party from 6:00 to 7:30 p.m.
Concert begins at 8 p.m.
Folly Theater, 300 W. 12th St., Kansas City, MO
For more information or to order tickets, click here.