It's been months since the theater hype train has had this much steam pouring out of it. More than once I hear the utterance of "This had better be good" as attendees hit the bottleneck of Music Hall's entryway, eagerly shuffling to get in. The expectations of the crowd are palpable—unreasonable, even—but this is the effect Hamilton has on audiences after nabbing 11 Tony Awards, not to mention a Grammy and Pulitzer. Lin-Manuel Miranda's flagship work has finally arrived in our Midwestern locale, and we demand satisfaction. We expect to be blown away, and anything less than that will be considered a disappointment. Hamilton's greatest challenge is doing what it has already done so well in Chicago and off-Broadway. Fortunately, this historical remix of our nation's first Secretary of the Treasury delivers a performance that's true to its roots and stands firmly on its own two feet.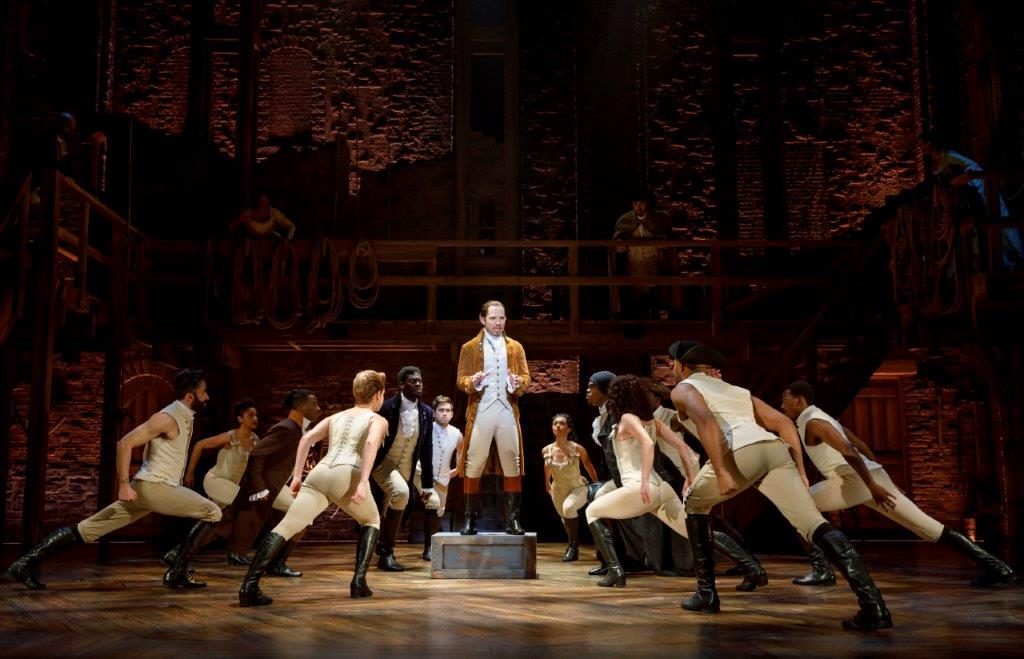 The show kicks off in New York City (1776) with the performance of Alexander Hamilton, a nice primer for both the titular character's backstory and the musical direction this journey will take, a mostly hip-hop and rap affair that's lyrically dense but nimble in its delivery. It's the perfect avenue to move the story along at a machine-gun pace while creating the sense of urgency that Hamilton (played by Joseph Morales) constantly operates under like a man possessed.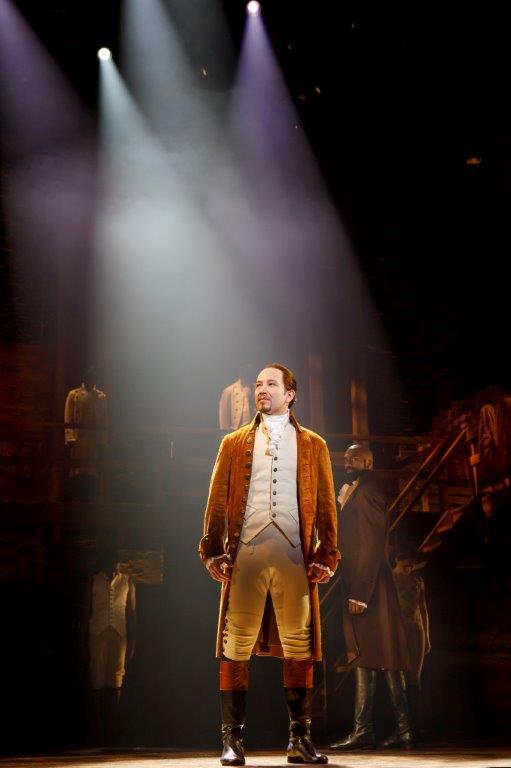 At its core, Hamilton is a story of doing what's necessary in order to outwork/outlast/outmaneuver one's contemporaries and rivals in order to get ahead, regardless of background, status, or parentage. Hamilton seeks out fellow revolutionary Aaron Burr (Nik Walker), and it's here the seeds of a friendship-turned-feud are planted. Burr and Hamilton operate in the same sphere, but their approaches to invoking their political will could not be more different. Burr is a scalpel compared to Hamilton's unyielding blunt object. Hamilton's overzealous nature is illustrated further in the performance of My Shot, which serves as a thesis statement for the character. "I'm just like this country/I'm young, scrappy, and hungry." Hamilton makes it clear early on that he will not stop, will not relent, and the concept of compromise is a foreign one. It's what makes him such a formidable workhorse and ally to George Washington (Marcus Choi), but on that same note, a lightning rod for conflict.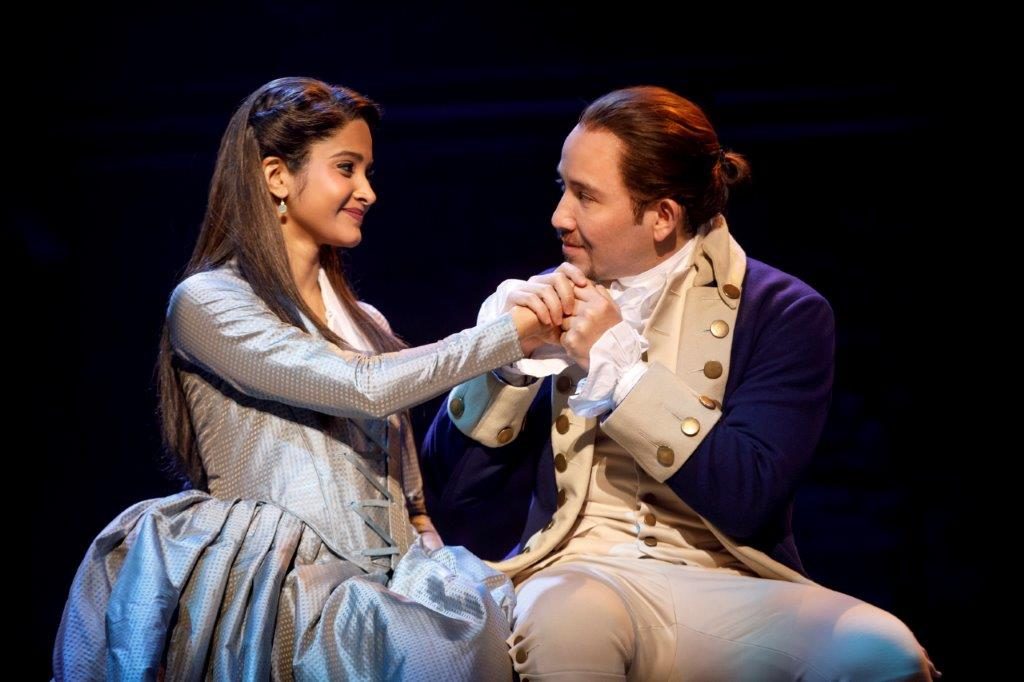 It's during these disputes that the music and lyrical performances really shine, such as Ten Duel Commandments and Cabinet Battle (#1 and #2)", but these high-intensity, aggressive moments need a counterbalance, as does the hot-headed character of Hamilton himself. Thankfully, we get that in the form of the three Schuyler sisters whose musical numbers lean towards the soulful R&B side of the spectrum. Helpless and Satisfied are a welcome reprieve among a long list of spitfire rap. This is also how we get introduced to Eliza Schuyler (Erin Clemons), Hamilton's soon-to-be wife. They meet and are married within moments, and so begins the struggle of balancing love and country. Eliza may wear the ring, but Hamilton's obsession with his work and America's revolution often make her feel like the mistress waiting in the wings. Even when Eliza reveals she's with child, the allure of power and advancement pull Hamilton away to Yorktown where Washington finally grants him the thing he's always wanted: his own command. In History Has Its Eye on You, Washington attempts to teach Hamilton one valuable lesson—no matter what, you can't control how you're remembered. It's yet another piece of advice that he interprets as a challenge.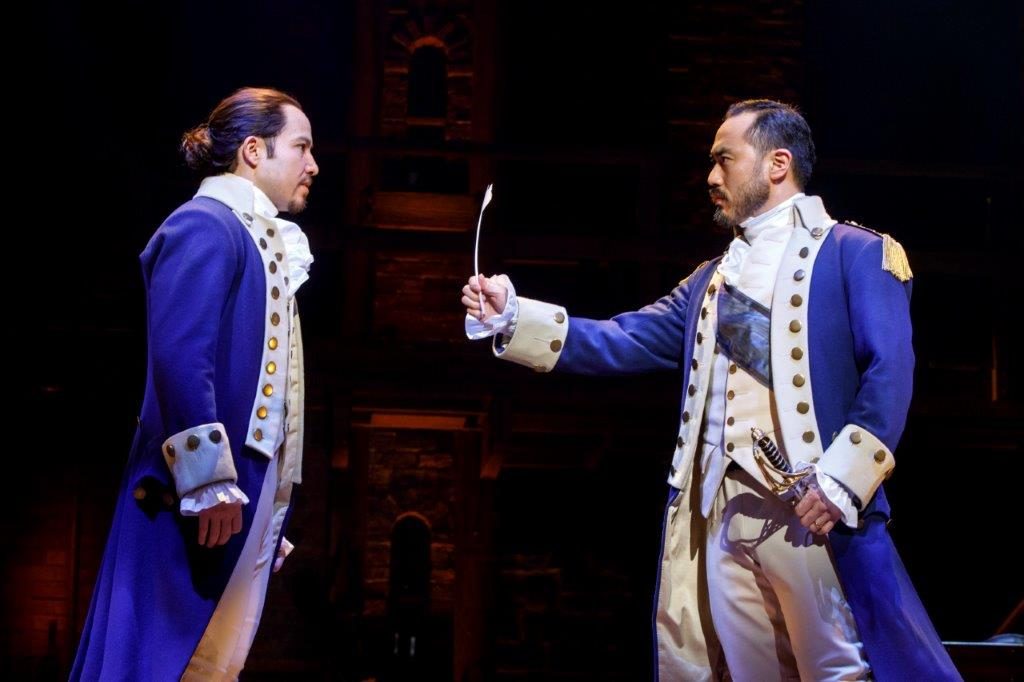 The end of the first act/beginning of the second act finds Hamilton in the highest position he's ever achieved. Career-wise, he's getting what he wants, but he's also outshining Aaron Burr in the process. More and more, Burr is souring on Hamilton, as seen in Non-Stop, Act I's final number. The friendly competition devolves into something far more nefarious. Hamilton—now the Treasury Secretary—faces the threat of Burr conspiring to take him down while his home life steadily deteriorates from neglect. Act I is the rise of Alexander Hamilton. Act II is his decline, rife with scandal, conspiracy, and lyrical battles that devolve into physical ones. His days are numbered.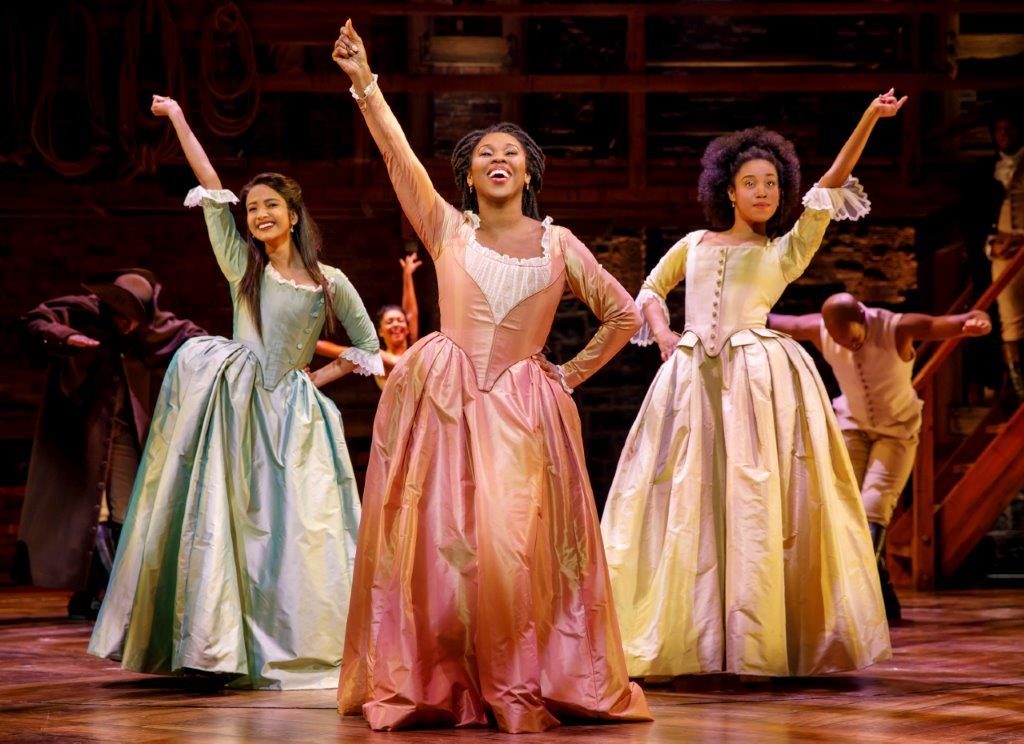 There's no doubt about it. Hamilton will be Kansas City's hottest ticket in town for the duration of its run—and it deserves to be. All the boxes of a quality production are ticked—from the acting to the choreography, but especially the vocal performances of this highly challenging Lin Manual-Miranda script. I didn't hear one flub or off-key note; the cast was perfect in their execution. Hamilton is a shining example of a reimagining done right in an industry where they can very easily go wrong. It's historical entertainment that's culturally progressive and we need more of it. Find tickets and walk in with confidence. Hamilton is as good as they say it is.
Running time: 2 hours 30 minutes (1 intermission)
Open now, running through July 7th at Music Hall.