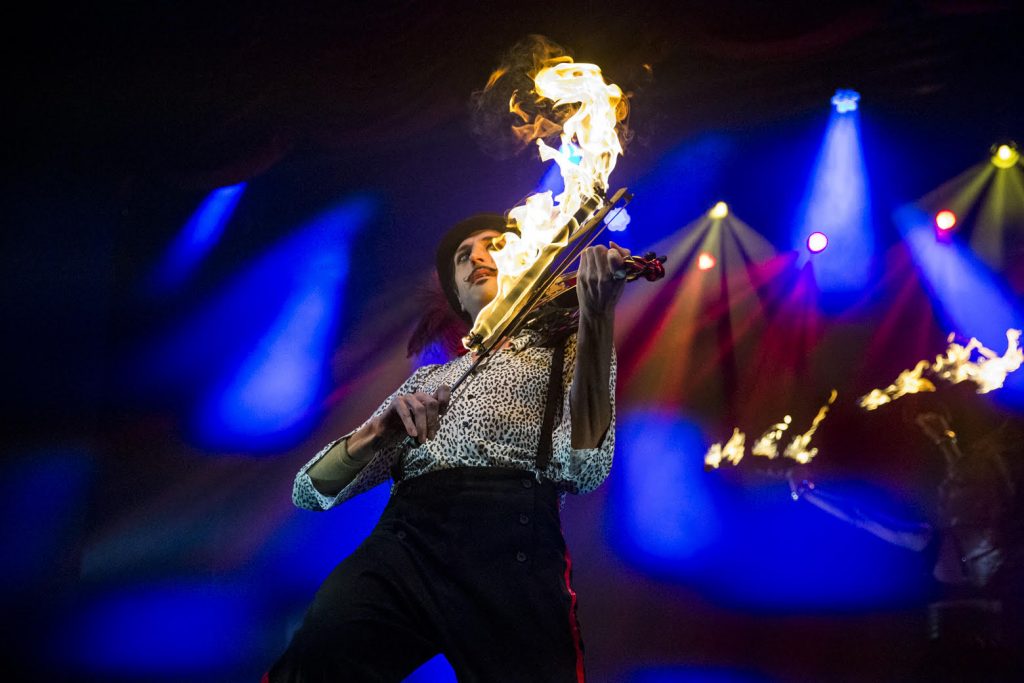 The reviews are in and it's unanimous: Miami loves Quixotic's collaborative, new performance troupe, Sensatia. Seems the innovative circus ensemble took their aerial aesthetics on the road starting last September. Their show at the Faena Theater in Miami Beach has been getting props and kudos since their first curtain call.
Bienvenidos a Miami, indeed!
The jaw-dropping 75-minute Cirque Cabaret experience invites guests on a sensual discovery that promises to "stir and satiate the senses", according to the website. (And who doesn't like to be satiated, really?) There's a little something for everyone in the interactive performance piece—from live music to acrobatics to projection mapping to intricate aerial choreography.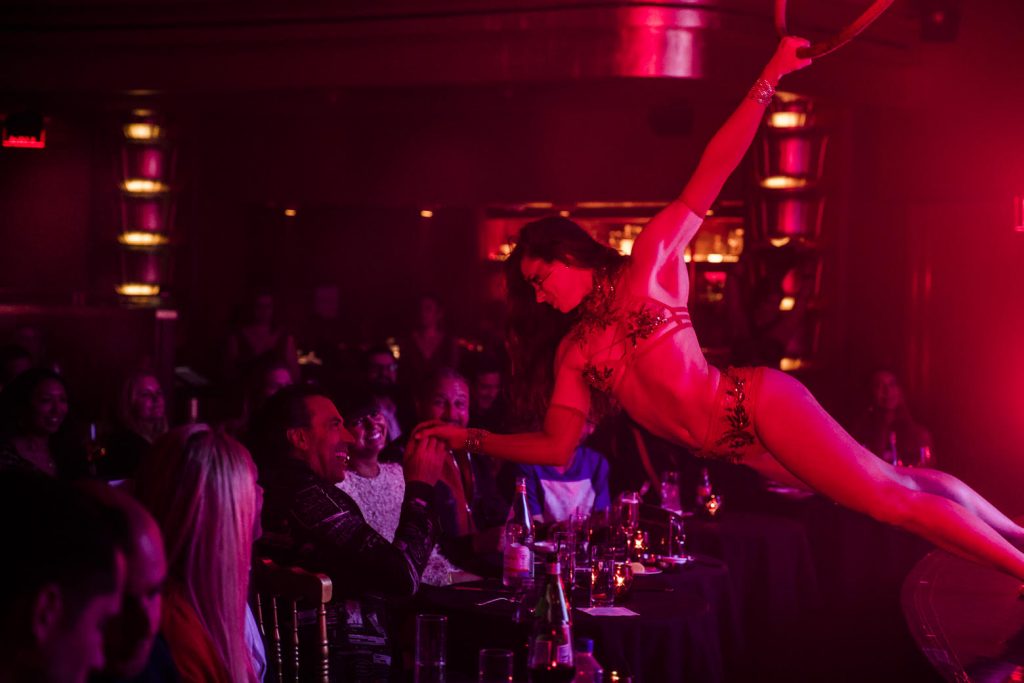 What's the word on the street—besides "sexy" and "surreal"? From Forbes.com to Trip Advisor, here's just a smattering of the reviews—each more complimentary than the last:
HauteLiving.com says it's the "perfect date night".  
"Each sequence is more enticing than the next, leading guests on a journey from one performance to another as they bask in the sexy atmosphere of the opulent Faena theatre. The vivacious host emphasizes the interactivity of Sensatia, inviting guests to take part in cheering, clapping and encouraging the live performers as they stun with impeccable finesse from start to finish."
Miami.com calls it "show stopping and dazzling".
"This new collaboration with the performance collective Quixotic will blend dance, music, aerial stunts and technology to create a full sensory experience that follows the story of a ballerina, a violinist and a muse. Throw in some projection mapping for good measure and voilà —you've got a full-blown, fully interactive 'fantasy cabaret' that gives new meaning to the phrase 'dinner and a helluva show.'"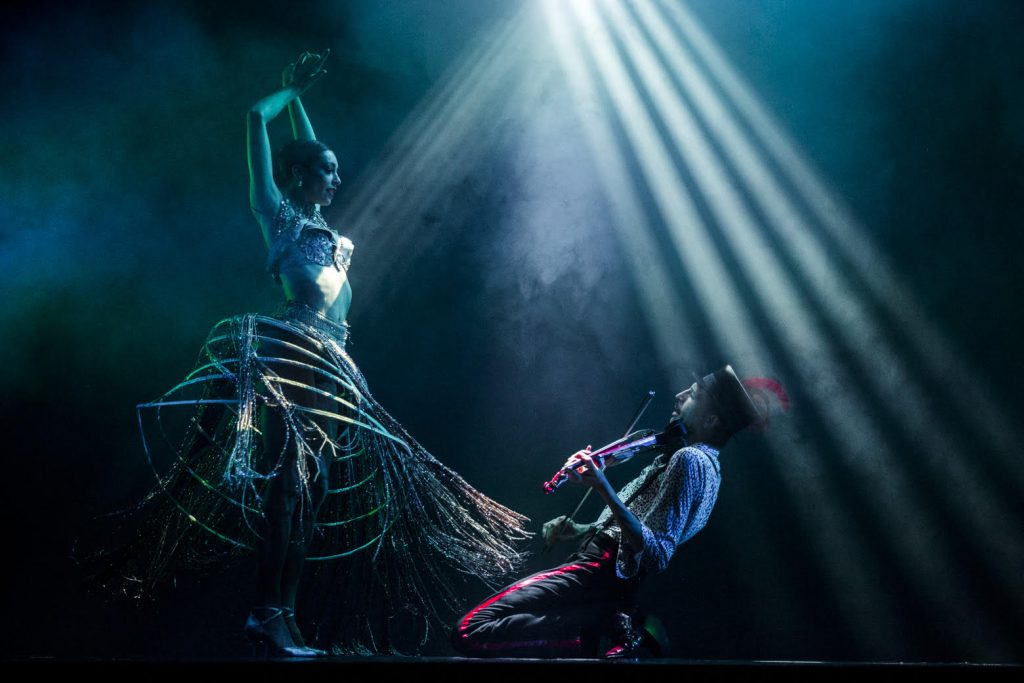 Famed Broadway director Richard Jay-Alexander exclaimed "a perfect template and a perfect home here in Miami".
"The entire cast are truly a troupe and a coherent company, and this fact just jumped off the stage and playing areas of the floor. Everyone was physically astute, aesthetically appealing, and really talented. The cast is also not too tough on the eyes, and that would apply to everyone working in the venue, as well.The show is very sexy, but never threatening, and it's a perfect place to take a group of friends, a date, or to celebrate a special occasion. I promise you, attention will be paid."
Intrigued? Want to take a road trip? Better hurry as the show's last performance is Saturday, September 29th. Tickets available at www.faenatheater.com and Ticketmaster.