Professor Emeritus of Dance, Conservatory of Music and Dance at UMKC
and Artistic/Executive Director of Wylliams/Henry Contemporary Dance Company
answers four questions.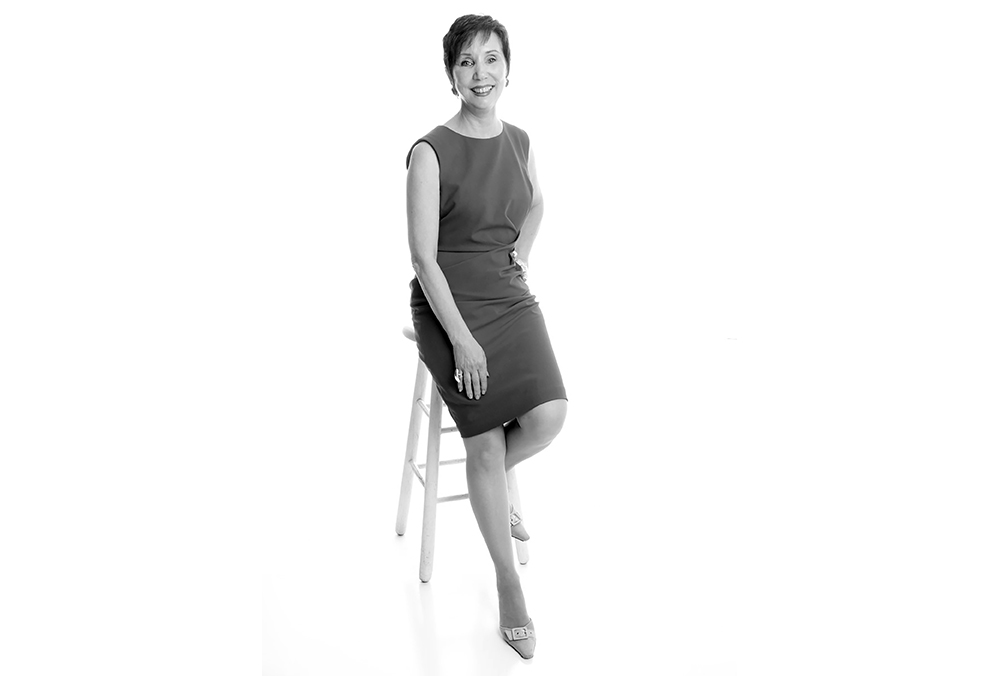 Soft-spoken Mary Pat Henry, with all her Charleston, South Carolina, charm, has danced, taught, and choreographed around the world. After receiving her BFA from the University of Utah, she studied dance at the Atlanta Ballet, American Ballet Theatre, Joffrey Ballet, and the Martha Graham School of Dance in New York. As a ballerina, she performed with the San Francisco Ballet, Ballet West, Radio City Music Hall Ballet and at the Jacob's Pillow International Dance Festival Inside/Out Series. In addition, she has been an artist-in-residence throughout the U.S. and Europe and most recently at the Tianjin Conservatory of Music in Tianjin, China. She has choreographed for the Dance Theatre of Harlem, Radio City Music Hall, Off-Broadway in New York, the Victoria Arts Festival in Canada and the Westminster Cathedral's Royal Christmas Benefit in London, among others. 
Henry is the recipient of the National Endowment Choreographic Arts/Work Award for 2019 as well as Muriel McBrien Kauffman Awards for Artistry/Scholarship and for Excellence in Teaching. 
Although you started out in classical ballet, you're now in modern dance. How do the two styles differ?
In my early professional training, I took a modern-dance master class. Although it felt foreign to me, I was intrigued because I was moving differently and out of my comfort zone. In ballet you are told exactly where to put your arms, legs, and head. In modern, you are given the steps and told the quality of what they want, but there is more leeway in how you move and at times execute the movement. 
In modern you are often in bare feet, work often in a parallel position and not in a turned-out position. As you move across the floor, you often go down to the floor and move on the floor. Today the lines between traditional ballet and modern are blurred; both techniques are used in a work, which makes dancing more challenging for the dancer—and exciting for audiences. 
How did the Wylliams/Henry Contemporary Dance Company come to be?
After I left New York City to teach at the UMKC Conservatory, Leni Wylliams and I were guest teaching in Canada one summer. We talked about the people we admired in dance whose works were not being done much anymore. We flippantly said we should start a repertory company to present the best of American contemporary dance. Leni had had an illustrious career. One day I persuaded Leni to leave NYC and come to teach at UMKC. There was a Canadian dance company that was to perform on the UMKC Signature Performance Series; they had to cancel. The dean came to us and said, "I hear you have a company. Would you like to take their place and perform?" We immediately said yes. We really hadn't started the company yet but we said to each other, "You call all the dancers you know and I will call all the dancers I know." We pulled every professional favor we had and started the company and did the performance. The rest is history. 
When you create and choreograph a new dance, what are some of your jumping-off places—a song, a memory, a feeling?
At times it comes from a beautiful piece of music and other times an idea of how you want to move or challenge yourself as a choreographer or a memory or a social event. Music is probably the number one way, but often you start creating the movement and then have the music commissioned or find the music. Dance has a way of challenging us to look at the world as well as the simple beauty of dance. Many choreographers deal with issues such as racism, prejudice, or spousal abuse. I have used all those ways and methods in creating a work. One work I created, Esperando non Silence, came from a powerful photograph I saw of mothers in Argentina standing in silence in the Plaza de Maya simply wearing white head scarves and holding up a photograph of their loved ones who disappeared because of the brutal regime. They were called the "Mothers of the Disappeared." Inspiration is endless, really. 
What are some secrets of the dance world? Bengay? A good massage therapist?
Dancers are artistic athletes. Besides dancing they do cross training with many techniques. Yoga, Pilates, resistance work, cardio training, and always stretching. Dancers use foam rollers and other devices to help work out tight muscles. All dancers do that. We use creams like Bengay, Tiger Balm and heating pads. Most dancers have a chiropractor they go to or an acupuncturist to work on them regularly. It takes a lot to condition the body for the extreme demands of dancing. Meditation is something many dancers do as well to center themselves for what they do or before they take a class and perform.