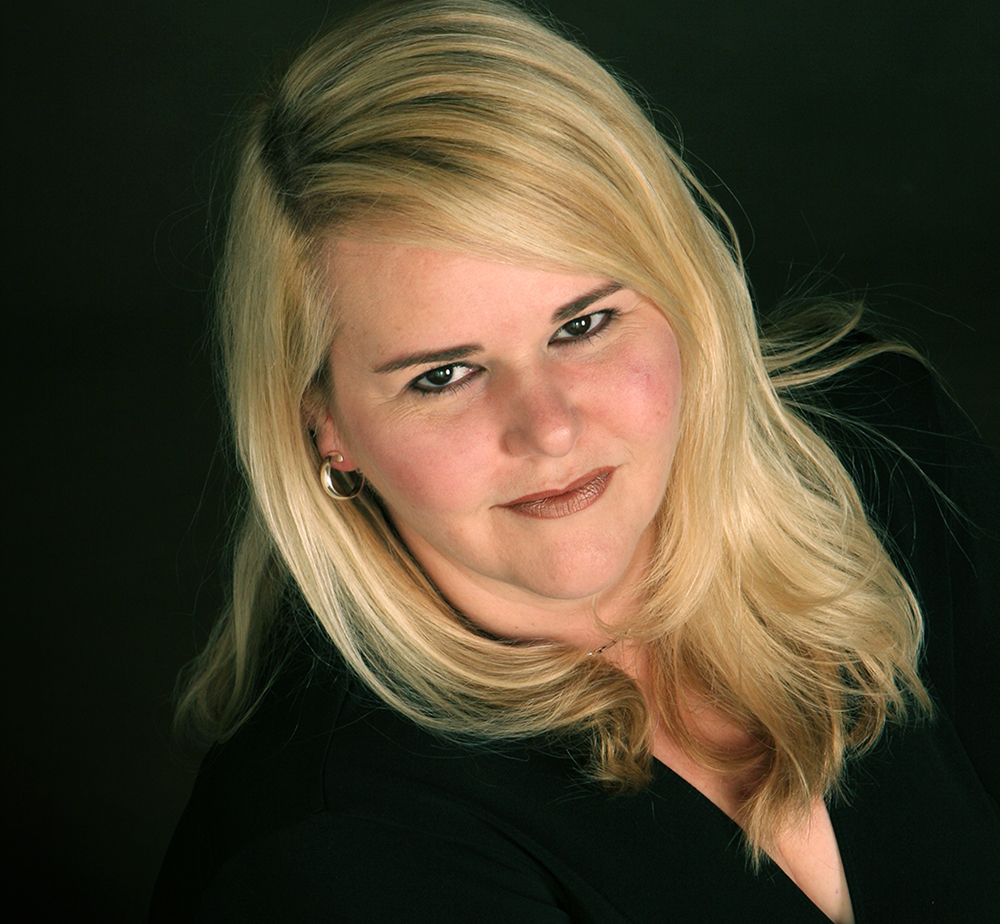 When Shakespeare in Love kicks off outdoors at Southmoreland Park at 8 p.m. beginning June 11, you won't see the woman who makes the play the thing—Sidonie Garrett. But her touch is on every swashbuckling, doublet-ripping, iambic pentameter-rapping, dog-barking scene. Here's a look behind the curtain.
What first piqued your interest in theater and in Shakespeare, in particular?
From the age of 5 or 6 my family had to endure my "shows" which I produced, directed, and performed with baton twirling, piano playing, acrobatics, joke telling, and the recitation of long poems. There was never an opportunity to perform or tell a story that I didn't take! I grew up in Harrisonville, Missouri, and had a great theater teacher who inspired me.
I first encountered Shakespeare's Macbeth in my high-school English class by a wonderful teacher and was enthralled. I immediately fell in love with the language and the story. From there I studied at MU and UMKC and did some acting and improv. One semester I took a directing class and felt like the path forward became clear—I would be a director. To begin, I self-produced with my friends and collaborators, Jan Rogge and Nora Denney. From there I began freelance directing and working professionally as a director, and now I have a position where I produce and direct. Full circle.
What is about Kansas City that has nurtured your career?
Kansas City is a great theater town, and it has always been a great place to live. It was an affordable place to self-produce plays, which is how I got started. I was given opportunities to direct great plays by my mentors and friends, Cynthia Levin at the Unicorn Theatre and Jeff Church at the Coterie Theatre. I began working at the Festival as an assistant director in the third season and also assisted George Keathley and Mary Guaraldi at the Rep. Kansas City theater is made up of a vibrant group of many companies offering a variety of productions; classics, modern classics, new off-Broadway and Broadway plays, and new plays by local and national playwrights. The work of many local artists and storytellers nurtures me and the work I do with talented collaborators.
What is new/different/exciting about Shakespeare in Love, a play about Shakespeare rather than one written by him?
This is one of our largest productions to date with 27 human actors and one canine. The play is based on the Oscar-winning film with a script by renowned playwrights Tom Stoppard and Marc Norman, adapted for the stage by Lee Hall. The story moves apace, introducing us to Will Shakespeare struggling with writer's block and finding his inspiration and love in the playhouses of London. It's witty and romantic showcasing the world of the Elizabethan period and cleverly incorporating many of Shakespeare's famous lines as well as showing the creation and first production of Romeo and Juliet. And did I mention there's a dog!
This play has been produced across the country to great acclaim and success and our Festival is the first to produce it in our region. We wanted to find a way to make Shakespeare's work accessible to more people and telling this popular story was our way to do so. It's running an additional week (June 11 – July 7) to give more people more chances to see it!
Shakespeare, outdoors in the park, is so close to how the plays were originally performed at the open-air Globe Theatre on London's South Bank. Does the experience engage the audience more? Is it more fun?
Being outdoors surrounded by nature, on the lawn, under the stars, with a breeze, makes the entire experience more vivid. Audiences come early and share food and quality time together on blankets or chairs and see the parody performance or take in Show Talk prior to the show to enhance their viewing of the play. I think people relish the unique quality of being in the park together for a professional production that makes them laugh, feel the highs and lows, and have shared reactions that enrich each individual's experience.
I think it makes for more focused energy, especially once the sun goes down. And like it was in Shakespeare's time, the audience can eat and drink while they watch, including English-inspired food offerings (fish and chips), shaved ice, and kettle corn. I think seeing this rollicking rom-com outdoors is a lot more fun!