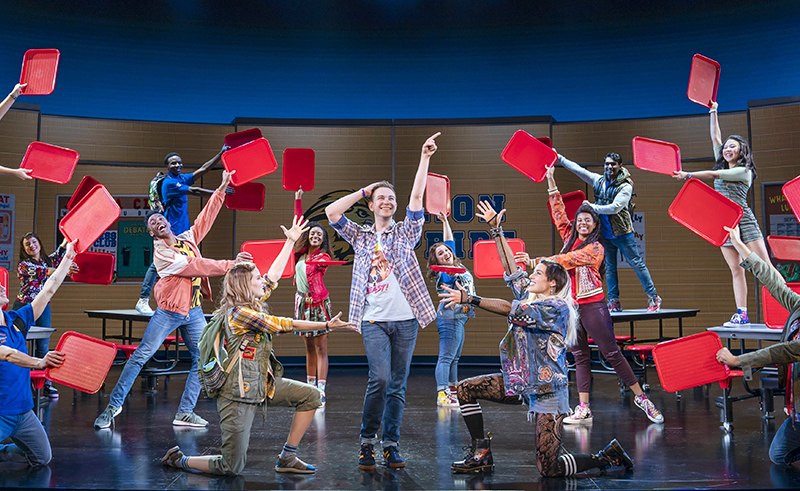 As a kid growing up in Lenexa, Eric Huffman lost count of the shows he saw at the Kansas City Music Hall. Now, Huffman will be on the Music Hall stage with the cast of Mean Girls when the Broadway tour performs in Kansas City for the first time from March 15-20.
Huffman will be onstage as Damian Hubbard. His character narrates the story of Cady Heron, who moves to suburban Illinois after growing up on the African savanna. With the help of his character's best friend, Janis Sarkisian, the two convince Cady to join the high school's group of mean girls, The Plastics, and end their reign.
Sound familiar? That's because the award-winning musical is based on the 2004 movie of the same name written by Tina Fey. IN Kansas City Magazine caught up with Huffman for a Q&A about the show.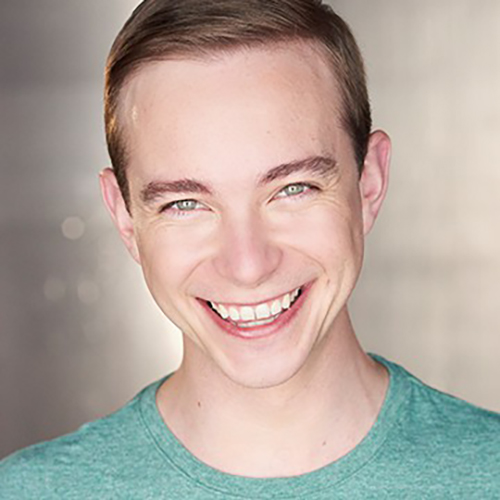 You're from Lenexa, Kansas. What's it like knowing you'll be performing in your hometown?
I'm so excited to be back. I grew up seeing shows at the Music Hall my entire life—I can't even tell you how many shows I saw there—so it's cool to get to come back and be on the stage. I came through KC once before with The Book of Mormon and it was so fun knowing I had people in the audience that I knew. It made the show a little more special and a little more intimate every night. When you're performing at home every show feels like it's opening night.
When you're in town do you have any places you just have to visit?
I love stopping by Black Dog Coffee House. It's by my old high school and I used to go there all the time. I'm also planning to go back to my old dance school, Miller Marley, to see all my old teachers and maybe take a class or two, and then I just want to see all my friends.
Speaking of your old high school, Mean Girls is focused on the high school experience. How did your experiences at Shawnee Mission High School influence how you portray Damian onstage?
That's a good question, I've never had that one. It's actually funny that in some ways I'm very different than Damian, but in many ways, I'm very much the same person. When I was in high school it's not that I was popular, it's that I just didn't care about popularity. In doing so I kind of became popular in the way that I was in so many different organizations, and I knew so many people, and Damian is very much the same way. He's there to have fun and be friends with everyone and it was so easy to draw on that and be like, 'okay, here's the football player, here's the popular girl, now let's get back to choir.'
When you came back to Mean Girls after performances had to stop for a year and a half due to the pandemic, were there any parts of the show that stood out to you more than they did before?
The idea of acceptance is very strong throughout the show, and I feel like we've really embraced that even more. We incorporate cyberbullying—which isn't in the movie—and it's such an important part of culture right now. We all went through such a weird year and a half and coming back and appreciating being together and telling this story, it feels more relevant.
For audience members familiar with the 2004 movie, what do you think it will be like to see the musical version of Mean Girls?
You get all the key moments and iconic lines, but the thing with musicals is you can go so much deeper into characters because they're singing and you can get into more emotional things. So, you get to know every one of these characters a little more in the musical, and then there's dancing on top of all that—and our dance ensemble is first-rate. It's a great experience.