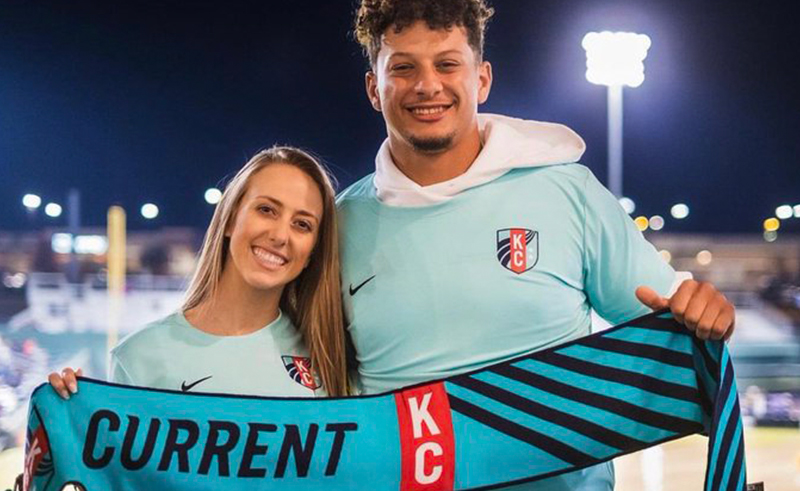 When it comes to Patrick Mahomes and Kansas City, the Chiefs player has shown again and again that he's grown roots in the Red Kingdom. Mahomes announced on January 10 that he joined the ownership group of yet another Kansas City sports team.
In addition to ownership stakes in the Kansas City Royals and Sporting KC, Mahomes is now co-owner of The Kansas City Current.
"I am thankful for the chance to join @brittanylynne (Brittany Mahomes) as part of the @thekccurrent ownership team," Mahomes tweeted. "She and the Longs (co-owners Angie and Chris Long) have done an incredible job building a world-class organization, and I am excited to join another championship-caliber club as it continues to make history."
Mahomes is the first NFL player to have equity in a team that is part of the National Women's Soccer League (NSWL). Right now, KC Current plays at Children's Mercy Park in KCK, but they'll move over to KCMO when their downtown stadium is completed at Berkley Riverfront Park in 2024. 
The team finished the regular season with an 8–0–0 record and a +49 differential on 47 total goals scored—the second most in the NSWL.