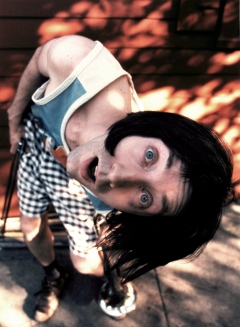 With his quirky comedic timing and offbeat on-stage antics, comedian Emo Philips was omnipresent in the '80s. His syncopated banter often left folks laughing and scratching their heads at the same time.
Now Philips is back on the road and finding brand new audiences to delight with his unusual brand of cerebral humor—including an upcoming appearance at The Comedy Club Kansas City next week. We caught up with the comedian to find out what he's been up to since, well, Reagan was in office.

Do you have an all-time favorite performance? If so, what was it?
"They're all my babies, but I've a fondness for this one, from 1983."
Conversely, 'fess up—where's one place you bombed?
"I once performed for 500 Filipinos. I'd memorized half a dozen Filipino phrases, which rocked the room for two minutes; tragically, I was on for 20."
Critics have described your comedy act as "fidgety," "nervous," "geeky," and "wandering." How would you describe it?
"Taking the 'fidgety,' 'nervous' and 'geeky' criticisms to heart, I've rid my act of those defects; as for the 'wandering,' I still now and then fall off the stage."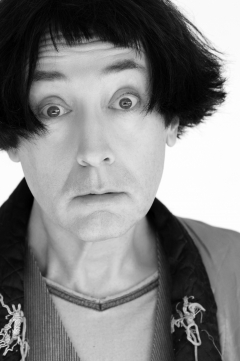 Enquiring minds want to know—whom do you find funny?
"I share Stephen Sondheim's policy of never commenting on the living, but as for those who've gone beyond, my hero is Charlie Chaplin. He could turn an audience from laughter to tears and back again in seconds; I've gotten it down to one hour and 17 minutes."
If you weren't doing stand-up, what would you be doing?
"From 2011 to 2017 in Los Angeles, I sang and played woodwinds in my own quasi-jazz twenties band: Emo & the Emo-Philiacs. We performed often—I was obsessed. I'm delighted to report that at this moment the fever is pretty much out of my system, but I live in constant fear that, as with malaria, it can return."

You toured alongside "Weird Al" recently. How did that come about?
"When I was filming UHF with him in 1988, I said, 'Al, when are you and I going to tour together?' He said, 'When Donald Trump is elected president.'
Don't miss Philips performing at The Comedy Club, Kansas City May 30th – June 1st. Click here for tickets and information.