Oh, nostalgia! If you're of a certain age, 1983's Valley Girl is one of the most eclectic cult films of the Gen X generation. The movie—starring a pre-fame Nicolas Cage—is being remade in all of its '80s splendor by Shawnee Mission East (and KU film grad) Matt Smith. We, like, scored a totally awesome interview with him about his tubular new remake—out digitally on May 8th.
Let's dish! What do you want people to know about your remake of the 1983 cult comedy Valley Girl.
"First off, I love the 1983 Valley Girl, and we approached our film with great affection for the original. Like the original, our movie is full of romance and comedy, but the 2020 Valley Girl is a full-on singing and dancing musical. Incorporating the new musical element really gave the film its own unique identity as well as an opportunity to explore '80s nostalgia from a new vantage point."
The original was just re-released on iTunes, Amazon Prime and other streaming services for the first time—ever. Serendipitous, yes?
 "Yes, very much so. Obviously, it's been very challenging to find the 1983 Valley Girl for some time now. The original had such a groundbreaking soundtrack but it turns out there were real obstacles with some of the music rights in the film that prevented it from being re-released. Hats off to the teams at MGM & Orion for sorting out old rights deals that were almost four decades old in time for our release. The 1983 film is a classic and a great companion to our new version. Orion will be offering the two films as bundle for anyone looking for a fun double feature."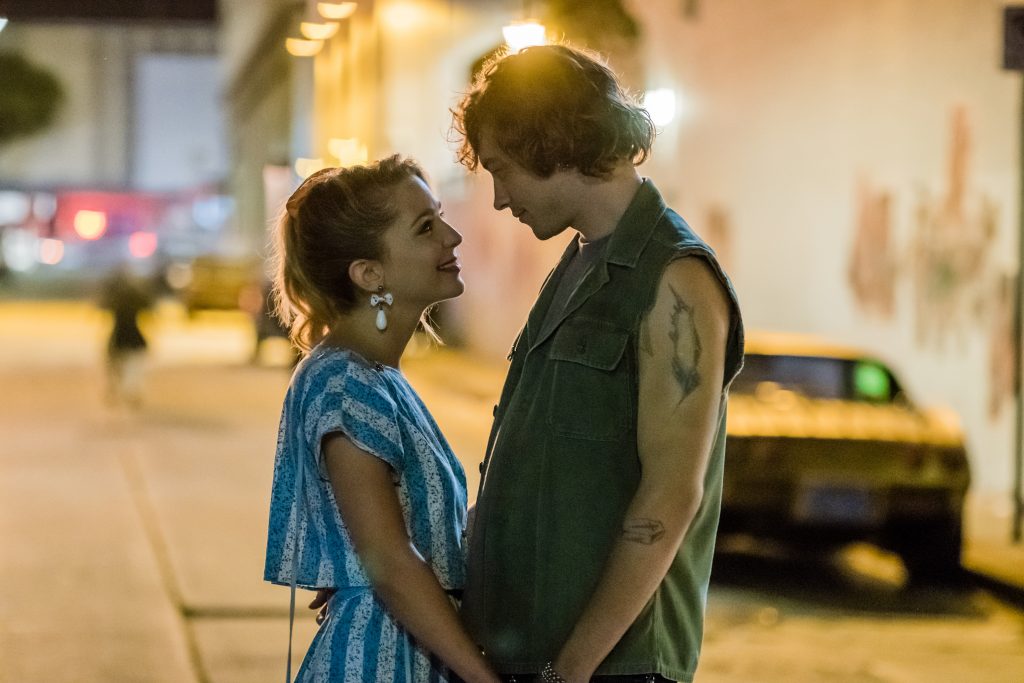 Oooh, double feature?! Yes, please! Your movie was originally supposed to be released in 2018. Enquiring minds want to know—why unleash it now? What was the holdup?
"The shuffling of release dates is a fairly standard process in Hollywood. As a producer you hope for the best as scheduling decisions are dictated by the studios and their marketing departments. I'm thrilled the movie is coming out soon—as the process of making this film has had a number of ups and downs over the years. I initially got MGM to engage in the concept of a musical remake of Valley Girl back in 2008, so this has been a 12-year journey for me. While that may sound like a long time, my experience is actually not that atypical in Hollywood. I feel fortunate because this is the perfect time to be releasing the film. Given the current troubles in the world, I believe audiences are especially looking for a good time right now. Our film aims to transport the viewer to simpler time—but one that had bold style, big hair, and a killer soundtrack."
The 1983 version was the quintessential coming-of-age film for many folks of a certain age—me included. Are you eager to capture lightning in a bottle again?
"I certainly hope so. Personally, I grew up in the '80s on MTV and the films of John Hughes. This new incarnation of Valley Girl was intended to be a love letter to both of those things that so heavily influenced my childhood."
Now you're a hometown boy (and KU grad). Tell me about life in KC—you know, pre-Hollywood.
"While born in KC, I spent much of my childhood living just outside of Boston. I moved back to KC when I was 15 and went to high school at Shawnee Mission East. Afterwards, I went to KU where I double majored in Film and English. There was not much of a film scene in Kansas City back in the '90s, so I spent the summer before my last year of college in Los Angeles as an experimental "try-out." I fudged my resume to say I had already graduated, and I got a job at Paramount as a studio page, giving studio-lot tours and seating people at live-show tapings. It was truly the lowest rung of Hollywood, but I was hooked. I returned to finish my final year at KU and then moved to California for good once I graduated. That was 1998. Many of my best friends live in Kansas City to this day, as do my mom and step-dad."
I watched the trailer to Valley Girl 2020, like, about 300 times. (Fave snippet? "You were singing and dancing on a fountain?!?") The hair, the fashion, the malls!
"Thrilled you loved the trailer! We went to great detail to recreate the look and feel of the '80s. Shooting in that mall was a dream and our production design team did an amazing job transporting us back in time. I literally got chills when I walked onto the fully designed set for the first time. On top of that, we had our amazing wardrobe which our costume designer, Maya Lieberman, just crushed. The guiding principal was to really showcase the heightened '80s Valley girl looks, but keep them aspirational and fashionable so that modern kids would find the clothes appealing as well. It was a deep dive into '80s fashion. Jessica Rothe, who plays our lead 'Julie', has 28 wardrobe changes in the movie alone!"
Do you have a favorite scene we should watch out for?
"One of my favorite scenes in our new film is the party scene where "Randy" and "Julie" first meet. Fans of the 1983 Valley Girl will see we use that moment to pay homage to the original film, but have transformed the scene into a gigantic '80s pop-culture costume party. Jessica Rothe and Josh Whitehouse, who plays "Randy," have such amazing chemistry together in that scene, which is only further enhanced when the musical element kicks in. Josh launches into a unique rendition of a classic Cars song that propels them out of the Valley and into Hollywood. While Josh leads the number, it's seen through Jessica's point of view, and we get to experience the excitement of her first voyage into Hollywood through her eyes."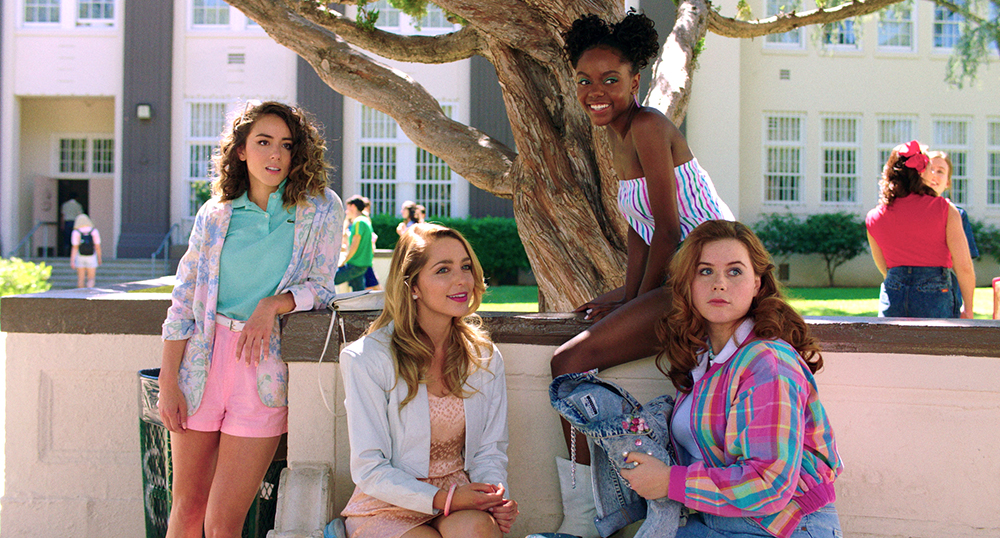 Believe me when I tell you I'm bored out of my gourd. Will May 8th—the day your movie releases—ever get here? I bet quarantine viewership will be through the roof. Thoughts?
"From your lips … [laughs] But I do believe it's the perfect time to release the movie. People are stuck at home looking for new entertainment, especially content that can be watched together as a family. Given all the problems in the world, Valley Girl is such a nice alternative. It's 100 minutes of rainbow-colored, sing-along escapism."
Any other nuggets/tidbits about the movie we need to know?
"First, I'm really proud of the cast we assembled. Jessica Rothe has proven through the Happy Death Day franchise that she is an amazing lead actress.  She's just so winning and you really empathize with her journey. And filling the shoes that were created by Nic Cage was no small feat and it took a long casting process to find Josh. To play Randy, we needed someone who could do many things. He needed to be edgy, dangerous, and romantic, but also sing and dance. Along with his first auditions, Josh sent us homemade videos rocking out to '80s punk songs. Upon seeing it we knew we had found our Randy.
Secondly, the music in our movie is out of control!  We truly feature a murderer's row of classic '80s hits. One of my favorite aspects of making the movie was creating the soundtrack. Director Rachel Goldenberg and I spent countless hours with legendary music producer Harvey Mason Jr., reworking and rebuilding the classic '80s hits to fit the narrative of the movie. Our goal was to rework each song to give the viewer something new, while retaining the essence of what made the song a hit in the first place."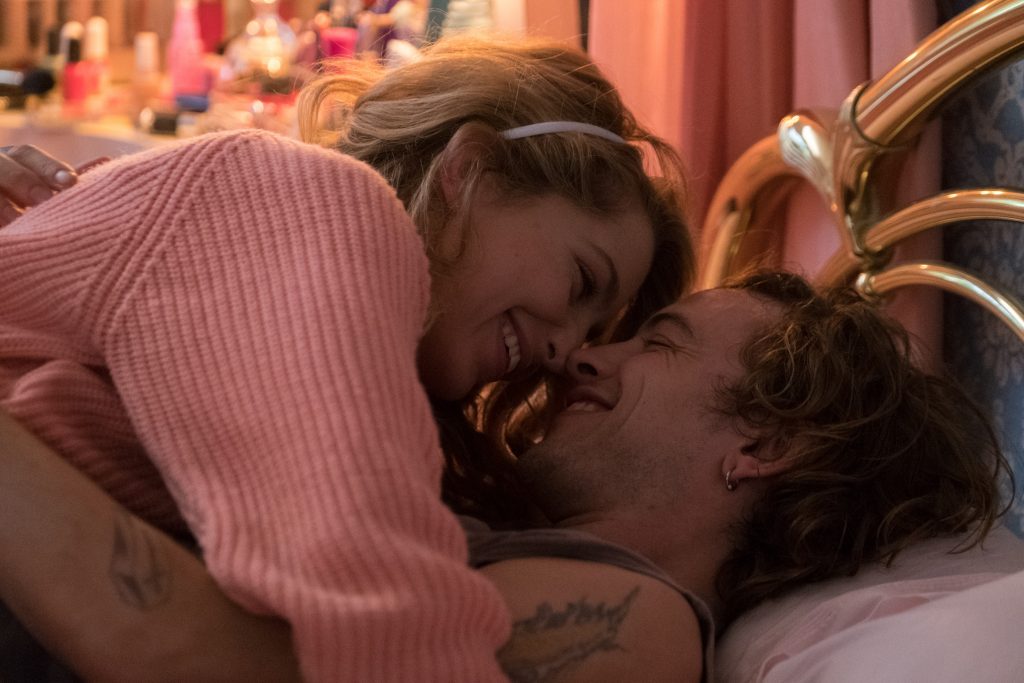 Finally, what is your fave, all-time, go-to '80s song? (I'm pretty partial to Safety Dance myself.)
"That's the hardest question yet! Probably Just Like Heaven by The Cure. But I'm also a sucker for anything by Madonna or Prince. And without revealing too much, if you are a fan of Safety Dance—you're especially going to love this movie."