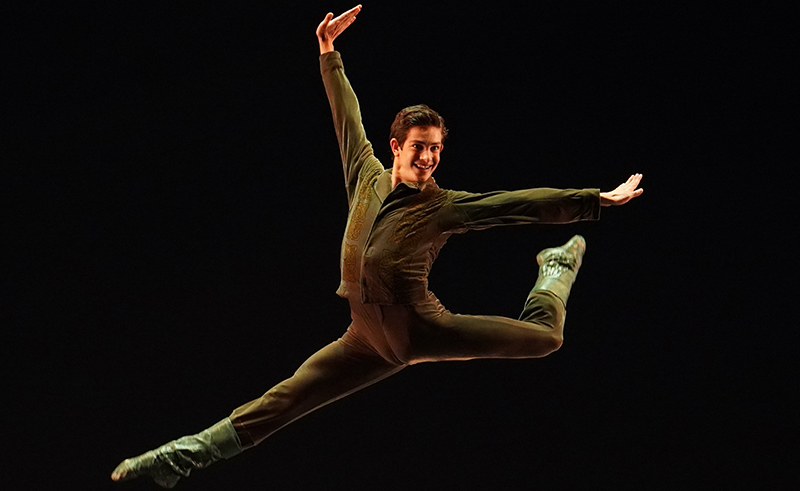 Joshua Kiesel, a company member of Kansas City Ballet, has been dreaming about competing on the international stage since he was ten years old. 
Not only did that dream come true, but Kiesel placed third—as the only American competing in the senior male division—on June 6 at the Helsinki International Ballet Competition, a prestigious ballet competition comparable to the Olympics.
IN Kansas City interviewed Kiesel about his big win in Finland.
Congratulations on this huge accomplishment! What has it been like reflecting on your experience at the Helsinki International Ballet Competition since you've been back?
It's been very surreal. I started working on this competition back in August—when I really decided that I was going to do it. It's one of those things that I was thinking about doing—a competition of this scale—since I was probably like ten or 11 from just watching my idols do the same and succeeding. To be able to go out there and perform as I did, be recognized, and win on an international scale as I did really is an amazing feeling.
As you said you've been dreaming about this for years. Take me through your journey to the competition—how many hours, weeks, and months did you put into training?
I've trained my entire life for this, but as far as since I really decided to work on this one, I asked my director, Mr. Devon Carney, if I could last August, and he was fully okay with me doing it and asking him for help. I got the full backing of the Kansas City Ballet behind me—which was really nice. We didn't start working intensely on it until about January, and since then we started working every day during lunch. I would do class in the morning, and then we'd have rehearsal from 11 to two with the [Kansas City Ballet] company. Then I would do my lunch break upstairs in the studio working with my coaches Parrish Maynard and Devon Carney, and I would do that for an hour. Then I would have three more hours of rehearsal—even though I was doing this competition, I was also still part of the ballet. It was really hard to do, for sure—very tiring some days—but at the same time this is what I wanted to do, and what I wanted to achieve.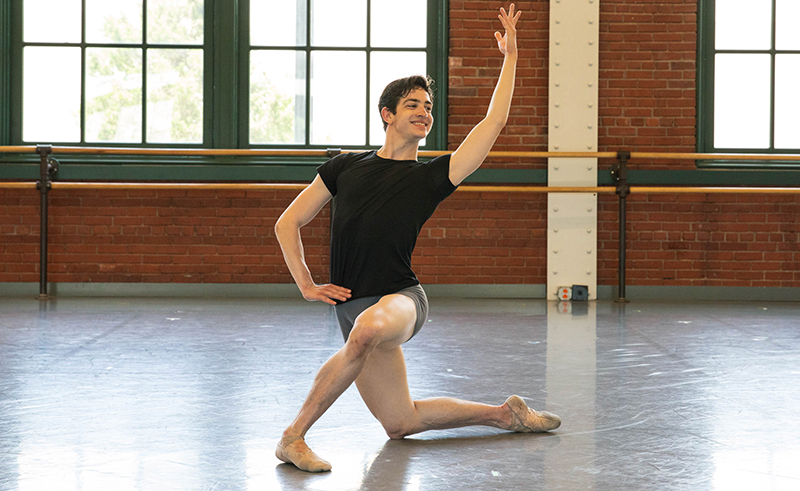 You started your professional career with KC Ballet three years ago. How did that experience prepare you for the competition?
It prepared me a lot. I started off with Kansas City Ballet in their second company, which is kind of like an internship. That really helped me, because they allowed me to work with people that were my age, my level, and also still improving while witnessing how a company runs. This past season was the first season that I've really performed with the first company. And I was able to do Green Man and Celts—which is the first leading role I've ever had in ballet. To have that experience really helped my confidence to be able to command a stage and lead ballets. It really helped me to be confident that I could go out there on an international stage and really bring it.
Is there anything you learned in Helsinki that will influence your work with KC Ballet in upcoming seasons?
Yeah, I think so. Just being able to have a shifting schedule every day and perform six different solos of six different characterizations is really helpful in my entire process of learning. Being able to work with my coaches on these six variations was life-changing, honestly—to be able to get that amount of knowledge from them and to be able to learn from these people that have had amazing careers. I also learned from competitors too. I had a lot of really great competitors that turned out to be my friends. I could watch my competitors on stage and learn from them and decide, "Oh, I really liked that part of their dancing. I can take that and try to evolve it into my dancing."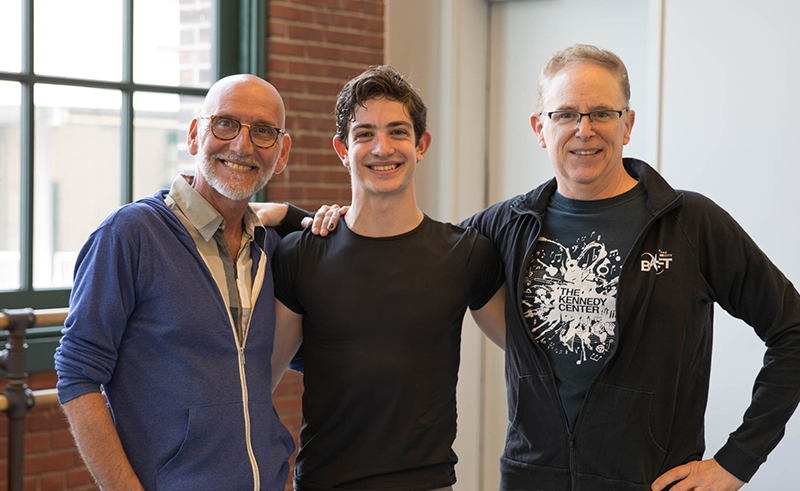 Putting together six routines is impressive. Did any one of those routines stand out as particularly meaningful to you?
Yeah, I would say in the second round I did a contemporary called Lacrymosa that was choreographed by Edward Stierle and staged by my coach Parrish Maynard. The piece is about his friend who got AIDS during the AIDS epidemic and died. It's a very sorrowful piece to Mozart's Requiem, and it's very emotional music and dance. I went to the competition, and I didn't really know what exactly to expect. Obviously, everybody wants to win there—and honestly, it was on my mind, but I just wanted to get to round two just so I could do that piece. To be able to do it and to have that help me achieve this goal of placing at an international competition is really meaningful.
This interview was lightly edited for content and clarity.