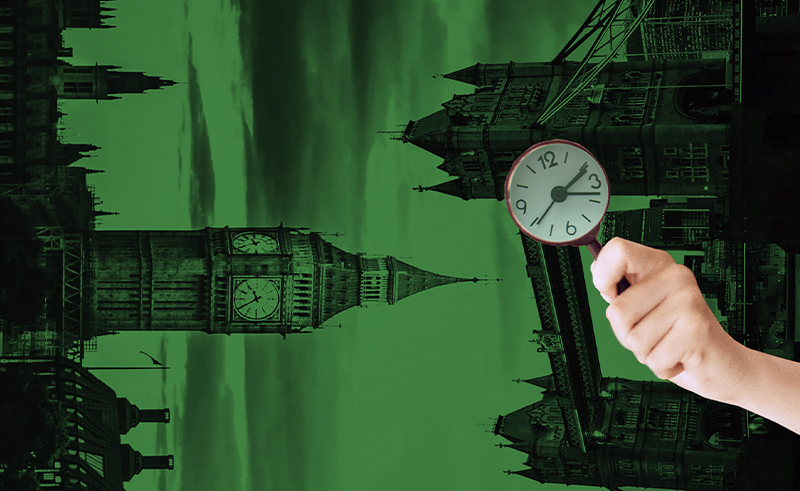 Ms. Holmes & Ms. Watson — Apt. 2B
In this world premiere of the multi-talented Kate Hamill's play, the Sherlockian tales of Arthur Conan Doyle get a fresh reimagining. Her recent take on Pride and Prejudice played at the Rep in 2019. Although Bree Elrod played Lizzie Bennett, Hamill sometimes plays this protagonist in other venues. Hamill has also written and starred in retellings of Sense and Sensibility (Marianne), Vanity Fair (Becky Sharp), and Little Women (Meg March).
In KCRep's Ms. Homes & Ms. Watson, Hamill says she has created, in her irreverently tongue-in-cheek way, a "modern-day, feminist, four-person desecration of the famous detective stories."
Hamill claims that 68 percent of theatergoers are women "hungry for women's stories." Elementary, my dear Watson. The game's afoot.
Performances are February 1 through 20. Facial coverings are required but check before you go. Click here for more information.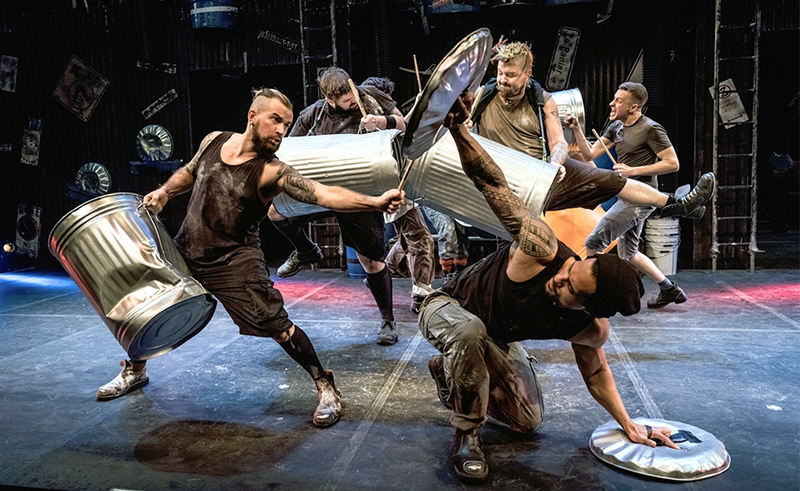 Stomp!
Once upon a time, the American music scene was invaded by four mop-top lads from Liverpool—the Beatles—who wowed audiences in live concerts and changed rock and roll forever. Flash forward, and the multi-talented, eight-member Stomp! from Across the Pond delivers a pulse-pounding, physical performance like nothing you've ever seen. Presented through The American Theatre Guild at the Kauffman Center for the Performing Arts, Stomp! is part action movie, part concert, part dramedy, part there-is-no-name-for-it.
With brooms, Zippo lighters, mops, garbage-can lids, and other unusual percussive instruments, the group pounds out rhythms, poetry, pantomime, and acrobatics. You won't sleep through this one.
Performances are February 11 and 12. Check for Covid protocols before you go at kauffmancenter.org.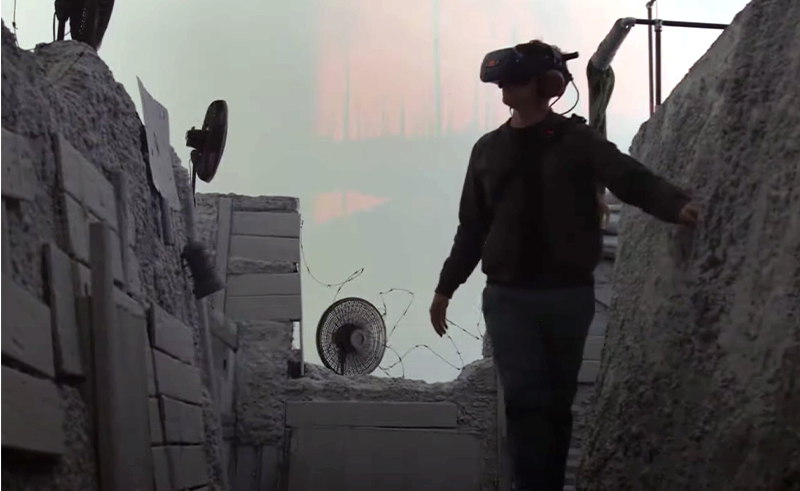 War Remains: A Virtual Reality Experience
If you think the World War I Museum's exhibit recreating trench life is something, you should try this. In a 15-minute timed virtual reality experience (ages 14 and up), you can actually feel, see, and hear what it was like to be in the trenches as the battle rages during World War I. Using stunning special effects and special gear for one person at a time, War Remains offers a visceral introduction to the realities of war.
Bombs explode, the ground beneath your feet vibrates, your commanding officer shouts orders, and you have to find your way through the trenches. Designed by Hardcore History podcaster Dan Carlin, War Remains immerses you in battle. You don't have to imagine it. You live it.
Check for Covid protocols before you go. For more information and timed tickets, visit theworldwar.org.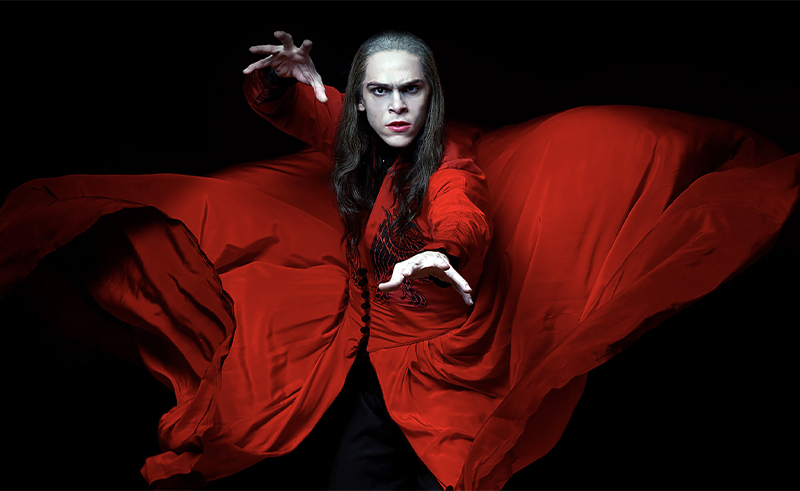 The Kansas City Ballet Presents Dracula
Ever since Bram Stoker imagined his 1897 Dracula—while on his honeymoon in the spooky coastal town of Whitby, England—we've had various interpretations of the vampire, all capturing the zeitgeist of the time. From the creepy 1922 silent movie Nosferatu onward, we've seen campy Bela Lugosi as 1940s Dracula, sexy Frank Langella as 1979 Dracula: The Love Story, and Gary Oldman's 1992 portrayal of the Count of the Undead.
In the hands of choreographer Martin Pink and the Kansas City Ballet, Dracula is compelling and frightening, the embodiment of a disease that cannot be stopped, that claims its victims and lives on. And on. And on. We see the story unfold through Jonathan Harker's feverish eyes; a PTSD nightmare come to vivid life in an old tale with a new twist.
Performances are February 18 through 27. Click here for tickets. For safety requirements, visit kauffmancenter.org.