Autumn has arrived, so the live-music world has moved indoors. Nonetheless, this month's calendar is busy with arena, theater, and club shows. Here are some worthy of your attention.
Marty Stuart and His Fabulous Superlatives October 6 at the Kauffman Center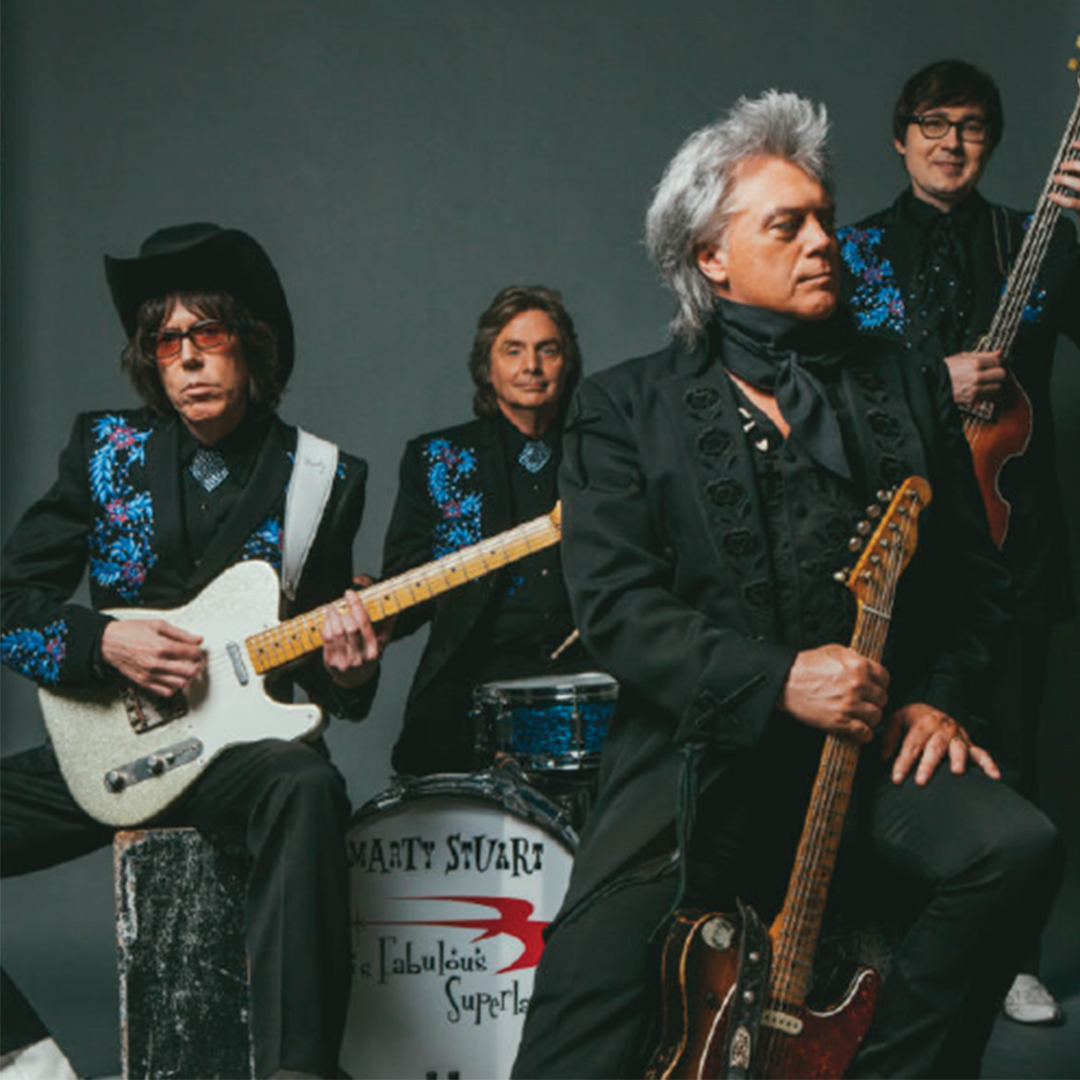 If you think the name of his band is excessively boastful, you most likely haven't seen Marty Stuart and his three-piece ensemble perform live.
Stuart emerged as a child prodigy in the world of country music when he caught the ear of a member of Lester Flatt's backing band. He was 14 in 1972 when he joined them full-time. Since then, he has established himself as an elite multi-instrumentalist (mandolin, guitar), an award-winning songwriter, and a loyal admirer and devoted historian in the world of country music. 
The Fabulous Superlatives are celebrating their 20th anniversary. The current lineup: founding members Kenny Vaughan (guitar) and Harry Stinson (drums). Since 2015, Chris Scruggs—grandson of Flatt's legendary partner, Earl Scruggs—has played bass. 
Together they arouse a dynamic sound that honors country's many traditions while infusing it with their own twists and accents—a sound worthy of superlatives. As the cliché goes: It ain't braggin' if you can do it,
Show time is 7:30 p.m. Tickets are $48.50 to $68.50.
Karol G October 7 at T-Mobile Center
Karol G (born Carolina Giraldo Navarro) is a native of Medelin, Colombia, and a Latin Grammy-winning artist who blends a variety of styles into groove-heavy dance anthems. Her primary genre is reggaeton, a sound born in the Caribbean and built on heavy Latin dance rhythms that fuses several genres—including Jamaican reggae, dancehall, and hip-hop. 
Over the past few years, Karol G has become one of the genre's biggest stars, and her shows are becoming renowned as spectacles in sights and sounds. A recent sold-out show at Madison Square Garden—one stop on her current $trip Love Tour—included several guest appearances (including Ozuna and Maldy), a dance contest, a flying Ferrari, and an array of other extravagant visuals. 
Critic Alex Ocho wrote: "It's no longer a question if Karol G has the star power and command to hold it down at larger venues like her male contemporaries do."
Show time is 8 p.m. Agudelo888 opens. Tickets start at $35.
An Acoustic Evening with Lyle Lovett and John Hiatt October 12 at Uptown Theater 
Two of the best songwriters of their generation will spend a couple hours swapping songs and stories—like a two-man song circle. Both have released albums within the past year. In 2021, Hiatt recorded Leftover Feelings with the Jerry Douglas Band. It received a Grammy nomination for best Americana album. In May, Lovett released 12th of June (the birth date of both of his children).
Expect a few tunes from each of those albums, plus several from classic albums such as Bring the Family and Slow Turning (Hiatt) and Pontiac and Joshua Judges Ruth (Lovett).
Show time is 7:30 p.m. Tickets are $59.
Lizzo October 14 at T-Mobile Center
A famous (or notorious flutist) (Google "Lizzo" and "James Madison" if necessary), Lizzo is also one of the brightest stars in the music universe. Born Melissa Vivane Jefferson in Detroit more than 34 years ago and then raised in Texas, Lizzo emerged in the 2010s as a multi-media star: an accomplished singer, rapper, musician, songwriter, TV and film actress, and an inspirational spokesperson—one who preaches and sings about dealing with body issues. 
She delivers that message through her music, a sweet blend of groovy pop, hip-hop, R&B and soul, and via a personality that is as genuine as it is dynamic. This is her inaugural arena tour, and based on reviews it's a candidate for show of the year.
Show time is 8 p.m. Latto opens. Tickets start at $65.50.
Grupo Firme October 22 at T-Mobile Center 
A recent article in Billboard magazine ordained Grupo Firme as a "stadium juggernaut," a band that "skyrocketed to stardom over the past two years, playing sold-out stadium shows and becoming the first banda ensemble (one typically featuring brass, Tambora, woodwinds, and vocals) to ever perform at Coachella." 
A septet from Tijuana, Mexico, Grupo Firme started its steady climb to fame in 2014, eventually using social media to share its music and evocative live performances with the rest of the world. In 2020, it won a Latin Grammy for best banda album. The band's live shows have become renowned for their euphoric through-the-roof party atmosphere—especially in smaller venues—like arenas.
Show time is 8 p.m. Tickets start at $49. 
Five More Shows to Know About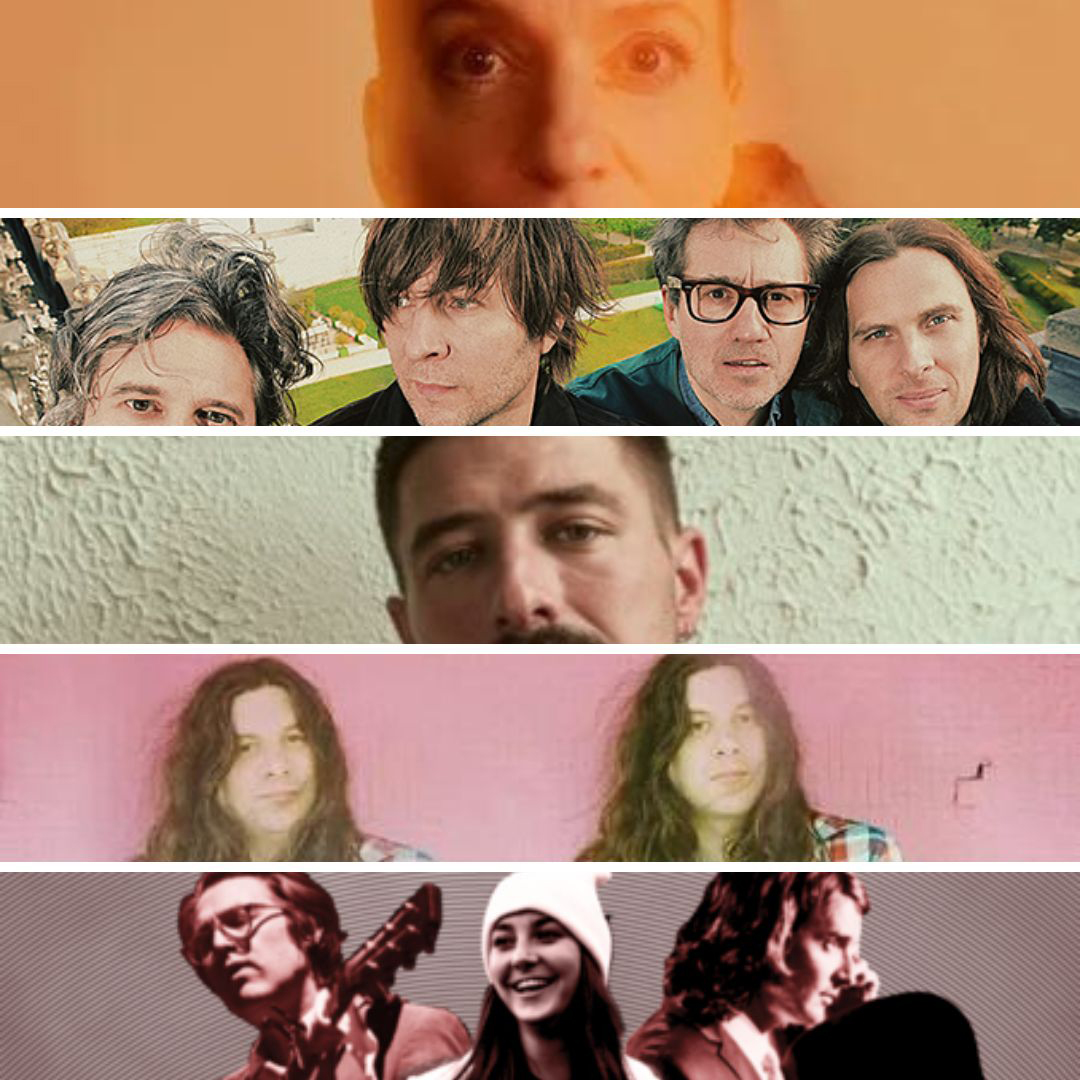 Ani DiFranco October 8 at Liberty Hall in Lawrence
She is still a firebrand, a dynamic folksinger with plenty to sing about and plenty of energy behind her messages—a one-of-a-kind live performer. Jess Nolan opens at 8 p.m. Tickets start at $30.
Phoenix October 12 at the Arvest Bank Theatre at the Midland
A quartet from Versailles, France, the music of Phoenix bridges several genres: indie-pop, synth-pop, dance-pop—groovy and savvy post-millennial disco, in other words. Show time is 8 p.m. Tickets are $29.50 to $59.50.
Marcus Mumford October 18 at the Arvest Bank Theatre at the Midland
One of the founders of Mumford and Sons is out on his own, touring on a self-titled solo album that included collaborations with Brandi Carlile, Phoebe Bridgers, and Clairo. Also, expect to hear tunes he contributed to the Ted Lasso soundtracks. Show time is 8 p.m. Tickets are $29.50 to $79.50.
Kurt Vile and the Violators October 19 at Liberty Hall in Lawrence
Vile is a songwriter who appeals to fans of inventive and sensitive songwriters, those who can manage to write fetching lyrics and bathe them in catchy and clever melodies. Show time is 8 p.m. Tickets are $36-50
The Milk Carton Kids October 30 at Knuckleheads Saloon
The Kids banter like the Smothers Brothers—lots of dry and witty digs back and forth—but they sing like the Everly Brothers, rendering exquisite harmonies as they sing upscale, jazzy folk ballads and anthems—and both are elite guitarists. Tickets are $30. Show time s 7:30 p.m.