This week's list of recommended shows includes a Grammy nominee from Kansas City, a Grateful Dead tribute band, and a pair of modern-country newlyweds.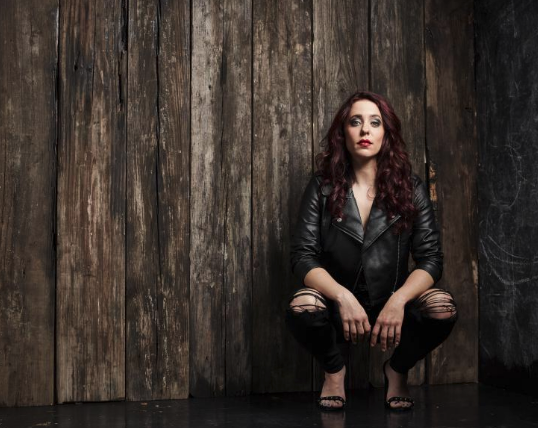 Nov. 27 at Knuckleheads Saloon: Danielle Nicole Band
Danielle Nicole Schnebelen, a Kansas City native, is a Grammy-nominated blues star and former member of Trampled Under Foot, the award-winning trio she started with her brothers.
Since going solo in 2015, she has succeeded significantly at home and abroad in the world of the blues.
In February, Schnebelen attended the Grammy Awards show, where she was a nominee in the best contemporary blues album category for Cry No More, her third full-length, which includes the song Hot Spell, written by soul legend Bill Withers.
Fantastic Negrito won the award for Please Don't Be Dead, but Schnebelen and Cry No More had other awards in store, including two Blues Music Awards and three Independent Blues Awards.
A review of Cry No More at HighResAudio.com praised Schenebelen for her "full, sometimes smoky, wicked voice," which is then compared to Bonnie Raitt's and Janis Joplin's. It also praised Schnebelen for the album's diverse sounds: "hill-country blues, rock and pop and even easy-listening jazz in addition to pure blues."
Wednesday night she will perform her annual Thanksgiving Eve show at Knuckleheads. At last year's show, Schnebelen paid tribute to Aretha Franklin and Etta James. Expect something similar this year—a surprise that won't be unveiled until the night of the show.
Show time is 8 p.m. Tickets are $25.
Nov. 27 at RecordBar: Ha Ha Tonka with Olivia Fox and the Spring Standards
This septet is named after a state park near its native West Plains, Mo., though there is not much Ozarkian about their sound. It's a free-wheeling, harmony-laden mix of pop, roots-rock, and country—music NPR described as "the Replacements on an Ozark bender"
It's sound so invigorating and infectious it earned the band a cameo on an episode of Anthony Bourdain's No Reservations in 2011, in which the boys and the host ate some regional cuisine, drank yard beers, and fired off some weaponry.
Their live shows are also hyper-ballistic: roiling with energy and sustained euphoria, fueled by gleeful lead singer Brett Anderson and the manic antics of bassist Lee Long.
Olivia Fox is a Kansas City trio that gives its rapturous brand of folk music an electronic flavor.
The Spring Standards are a rustic indie-folk trio from Brooklyn, N.Y.
Show time is 8 p.m. Admission is $15.

Nov. 28 at the Uptown Theater: The Schwag
Their annual Thanksgiving Day show at the Uptown has become a holiday rite for Grateful Dead diehards looking for an excuse to get out of the house after an all-day feast. The Schwag, a foursome from St. Louis, will provide an all-you-can-eat buffet of Dead favorites and classics.
 Show time is 8 p.m. Tickets to the all-ages show are $12.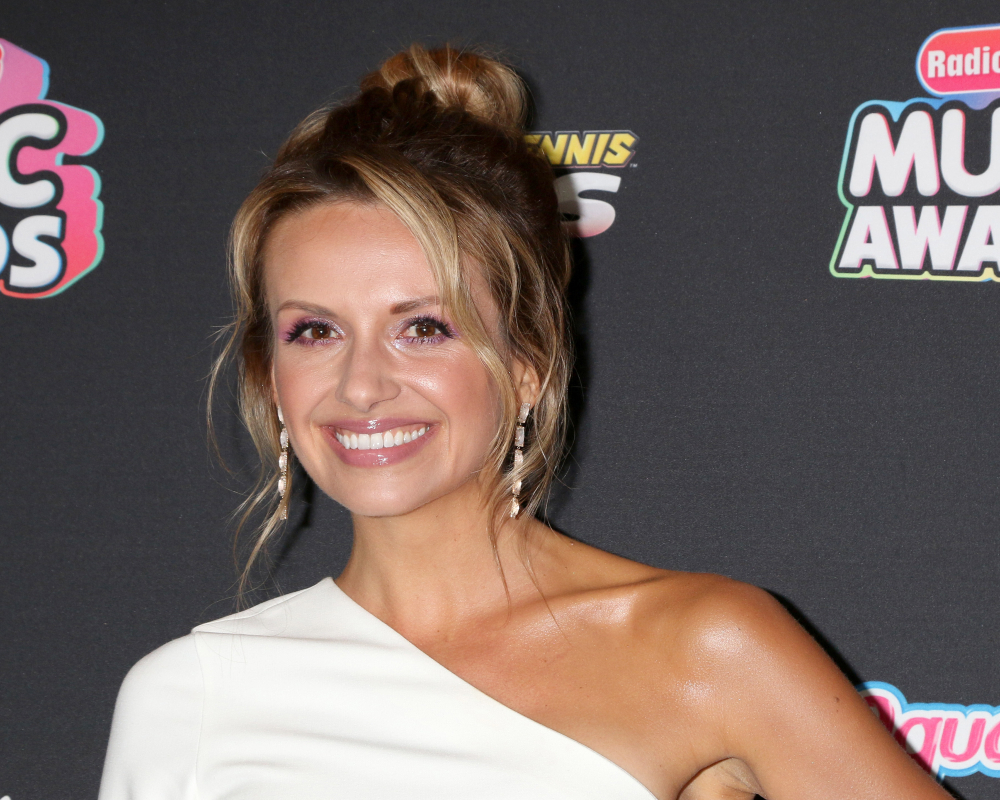 Nov. 30 at the Arvest Bank Theatre at the Midland: Carly Pearce and Michael Ray
Pearce and Ray are newlyweds (married in October) and rising stars in the world of modern country. A native Kentuckian, Pearce quit school when she turned 16 and moved to Tennessee to perform at Dollywood. Her first record deal didn't stick but, after a few collaborations, she recorded a song, Every Little Thing, that a Sirius radio channel put in heavy rotation, which led to a deal with Big Machine Records, which re-released Every Little Thing. It climbed atop a Billboard radio chart and has since gone platinum.
The ensuing Every Little Thing album peaked at No. 4 on the country charts in October 2017. Pearce's self-titled second album is due for release in February. In a review of her debut album, NPR praised her ability to draw from her bluegrass roots while staking out a claim in the country-pop world.
Ray's music straddles the line between modern country and rock, the kind of sound you'd expect from an artist who'd been mentored by John Rich, of Big & Rich, on the CW Network's one-season reality/talent show The Next: Fame Is At Your Doorstep, which Ray won in 2012.
That led to a record deal and the release in 2015 of his self-debut album, which reached No. 4 on the country charts. One of its singles, Think a Little Less, went gold and has been streamed more than 50 million times on Spotify.
In June 2018, Ray released the follow-up, Amos.  Three of its singles have cracked the Top 10 of the country charts, including One That Got Away, which has been streamed nearly 30 million times.
The Kansas City band Hudson Drive opens at 7 p.m. Tickets are $20-$30.

Dec. 1 at the Arvest Bank Theatre at the Midland: K. Flay
Kristen Flaherty is a genre-defying performer from Illinois who purees elements of rock, pop, electronica, and hip-hop into a sound that if not unique certainly stands apart from others. From a review of Solutions, her latest full-length:
"There's the B-52-ish This Baby Don't Cry and the Lorde-adjacent Bad Vibes. She channels Weezer on the environmentally conscious Not in California and practically raps on Good News. Her thrilling vocals range from babyish to Joan Jett-ish."
Meg Myers, an indie-rock/pop songwriter from Los Angeles via Tennessee, and Hembree, an indie-pop/rock band from Kansas City, are also on the bill. Mess, a dream-pop band from Kansas City opens at 6:30 p.m. Tickets are $26.95- $35.
OTHER SHOWS TO KNOW ABOUT
The Bel-Airs, Nov. 29-30 at Knuckleheads Saloon: Their annual two-night post-Thanksgiving occupation of Knuckleheads is, for some, a holiday tradition.
The Rainmakers with Una Walkenhorst, Nov. 29-30 at RecordBar: You know well the Rainmakers' legend. Una Walkenhorst is forging her own, at times with her Rainmaker father, Bob.
TRIBUTE NIGHTS
Several tribute bands will perform over the weekend. Here's a partial list:
Give Me Love: A Tribute to George Harrison, Nov. 27 at Knuckleheads Saloon. Harrison wrote some of the Beatles' best and most beloved songs. His solo output is outstanding, too.
A Tribute to Lionel Richie and Tina Turner, Nov. 29 at Knuckleheads Saloon: Both Hall of Fame legends have deep, classic-studded catalogs.
Magnificent (The Cure), Nov. 29 at RecordBar. They'll perform the Disintegration album in its entirety plus a bounty of Cure classics.
Control (Joy Division) and Stigmata Martyr (Bauhaus), Nov. 29 at RecordBar. The first band begat the second. Both are revered pioneers in the world of '80s post-punk/goth rock.
Isley Brothers Tribute Show, Nov. 29 at the Granada: All they've done for 60 years is flood the R&B charts with timeless hit after timeless hit, including 20 that cracked the Top 10.