This week's roll call of shows includes two very special benefit shows, the last call for a legendary Southern rock band and a cacophonous one-man blues band.
 

Oct. 31 at RecordBar: Bob Log III
Here's a good way to spend Halloween night: Go see Bob Log III, a costumed one-man slide-guitar band. Log plays punked-up blues on Silvertone guitars, wearing a motorcycle helmet that is wired to a telephone receiver, all the while mustering percussion with his feet. Here's how AllMusic.com describes his sound: "a cacophonous, Delta blues inspired noise distinguished by Latin-styled drum machine beats and vocals processed through telephone microphones."
The rest of the raucous bill: Sister Mary Rotten Crotch (punk), Sopchoppy (featuring Sin City Disciples alum Ernie Locke) and Molly Gene One Whoaman Band (thrash blues).
Show time is 8 p.m. Tickets to the 18-and-older show are $10.

Nov. 2 at Sprint Center: Lynyrd Skynyrd with the Marshall Tucker Band and Jamey Johnson
The Lords of Southern Rock are calling their final road trip "The Last of the Street Survivors Farewell Tour." It marks the end for a band whose career spanned more than 45 years and includes one of the biggest tragedies in rock history: an October 1977 plane crash that killed seven people, including lead singer and co-founder Ronnie Van Zandt. The crash happened three days after Skynyrd released their fifth studio album, Street Survivors.
Openers on the tour have included Kid Rock, Hank Williams Jr. and the Charlie Daniels Band. Kansas City will get the Marshall Tucker Band and Jamey Johnson.
Show time is 7 p.m. Tickets start at $26.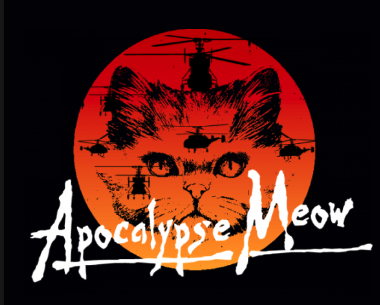 Nov. 3 at RecordBar: Apocalypse Meow
This annual event is a benefit for the Midwest Music Foundation's Abby's Fund for Musicians' Health Care, which supports musicians who need financial help as a result of medical crises. The fund is named after Abigail Henderson, who co-founded the foundation and who died of cancer in 2013.
The lineup: Bacon Shoe, The Almighty Trouble Brothers, Chris Meck & the Second Sons, Chase the Horseman, Jen Harris, Kelly Hunt, and Eems.
Show time is 6 p.m. Tickets to the 18-and-older show are $10.
There is also a free all-ages event starting at 7:30 p.m. Friday night at Mills Record Company, 4045 Broadway. The lineup: The Whiffs, and Hot Suede. Donations to the MMF will be accepted.

Nov. 3 at the Uptown Theater: Thundergong!
This second-annual fundraiser benefits the Steps of Faith Foundation, which raises money for people who need prosthetic care.
This year's star-studded lineup includes one of the biggest stars in hip-hop, Chance the Rapper, emcee Jason Sudeikis and fellow "Saturday Night Live" alum Will Forte. The evening's house band will be Summer Breeze, a yacht-rock/soft-rock tribute band.
Show time is 8 p.m. Tickets are $65 and $75.

This week at the Green Lady Lounge
This bustling two-venue jazz club on Grand Boulevard in the Crossroads District features Kansas City's best jazz artists and ensembles seven days a week with no cover charge.
This week's lineup includes the Tyrone Clark Quartet, the Ken Lovern Trio, the Todd Wilkinson Trio, the Tim Whitmer Quartet, Chris Hazelton's Boogaloo 7, the Molly Hammer Quartet, the Chris Hazelton Trio and the Jackie Myers Organ Trio.
Visit greenladylounge.com for start times and a complete schedule. Also visit blackdolphinlounge.com for show information about the Green Lady's sister jazz venue on Grand Boulevard, Black Dolphin.
Other shows to know about
Bettye LaVette, Nov. 1 at Knuckleheads: She recently released an album of Bob Dylan covers that Rolling Stonemagazine called "remarkable."
Carl Broemel, Nov. 2 at Knuckleheads: The multi-instrumentalist for My Morning Jacket has a solo career on the side, and he and his band are out touring now on his new full-length Wished Out.
 Jason Boland & The Stragglers, Nov. 3 at the Truman: Boland and his band are a top-shelf act in the Red Dirt genre: country with Texas/Oklahoma roots that emphasizes refined lyrics as much as country swing and groove.
 Josh Turner, Nov. 16 at the Uptown Theater: Turner is a country artists with a bottom-of-a-cistern voice who favors trad-country and gospel over the bro-country that over-populates modern country.
The Rainmakers, Nov. 23-24 at RecordBar:One of the longest-running bands in Kansas City history takes up its annual two-day post-Thanksgiving residency at RecordBar.