This week's list of recommended shows includes a two-day blues fest, two hall-of-fame guitarists, and a legendary Bengali tabla player.

Sept. 12 at Sprint Center: Thomas Rhett
Rhett just turned 29, but he has already compiled an impressive pile of accomplishments: Three platinum albums, 13 Top 10 singles, and a host of CMT, CMA, and Grammy awards and nominations.
The son of country singer Rhett Akins (he was born Thomas Rhett Akins Jr.), Thomas grew up in the company of some of country music's biggest stars, including Tim McGraw and Brooks & Dunn. His first big break came in 2010, when Jason Aldean recorded his song, I Ain't Ready to Quit. Rhett then released his first full-length, It Goes Like This, in October 2013.
His style falls in line with male artists who dominate country radio, such as Brantley Gilbert, Dustin Lynch, and Aldean. Also on the bill: Lynch, Russell Dickinson, and his daddy, Rhett.
Show time is 7 p.m. Tickets start at $29.
Sept. 13-14 at Knuckleheads: Infinity Blues Fest
This two-day festival is a feast for blues lovers. Friday's lineup includes Eric Gales, Seth Lee Jones, and the Heather Newman Band. Saturday's lineup includes Grammy-nominee and Kansas City native Danielle Nicole and her band, the Nick Schnebelen Band, Albert Castiglia and Sara Grace & The Soul.
Show time each night is 6 p.m. Tickets are $35 to $130.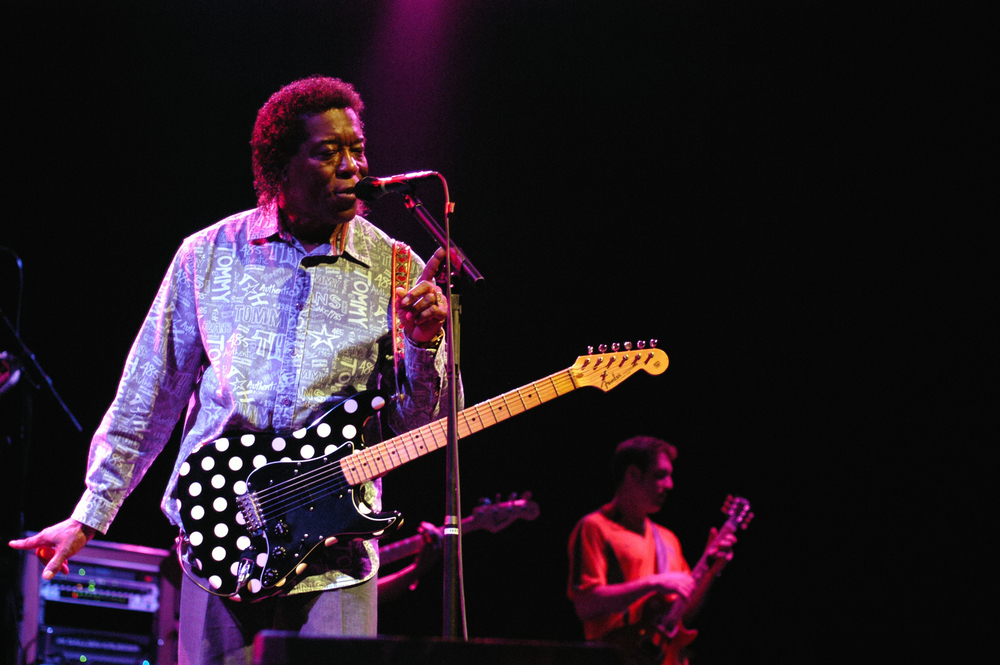 Sept. 17 at the Lied Center: Buddy Guy
Music critic Robert Christgau once deemed Guy the "great totem of Chicago blues," an apt and deserved title. The master and living legend turned 83 in July. He is a lively and engaging live performer who tours relentlessly. Nonetheless, you are advised to witness his talent and genius any chance you get.
Show time is 7:30 p.m. Tickets are $21 to $60.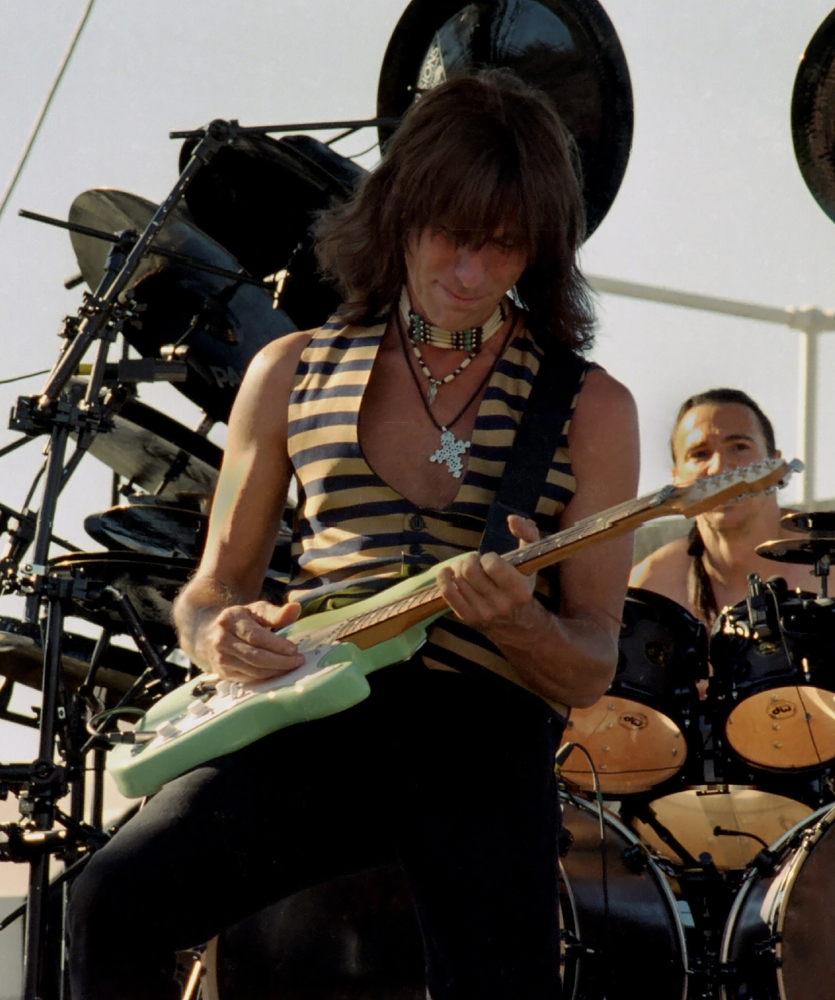 Sept. 17 at the Uptown Theater: Jeff Beck
Though his legacy is as esteemed as any in rock history, Beck has flown under the radar compared to some of his contemporaries. From AllMusic.com: "While he was as innovative as Jimmy Page, as tasteful as Eric Clapton, and nearly as visionary as Jimi Hendrix, Jeff Beck never achieved the same commercial success as any of those contemporaries, primarily because of the haphazard way he approached his career."
That "haphazardness" was more an insatiable curiosity about many genres of music, from rock, blues and jazz fusion to prog-rock and electronica.
His influence is vast, and some of his most devout fans are peers and fellow esteemed guitarists, like Mike Campbell of Tom Petty's Heartbreakers, who said of Beck: "Jeff Beck has the combination of brilliant technique with personality. Even in the Yardbirds, he had a tone that was melodic but in-your-face – bright, urgent and edgy, but sweet at the same time. You could tell he was a serious player, and he was going for it. He was not holding back."
Show time is 7:30 p.m. Tickets start at $45.

Aloke Dutta with the Mike Dillon and Brandon Draper Duo, Sept. 19 at Greenwood Social Hall
You might not know who Aloke Dutta is, but a lot of famous percussionists do, drummers like Lawrence native Danny Carey (Tool), Terry Bozio (Frank Zappa, Missing Persons), and Pat Mastelotto (King Crimson), who have studied under the tabla master.
Dutta started playing the tabla in 1974, when he was 21, studying with masters such as Shankar Ghosh and Jnan Prakash Ghosh. The tabla is typically an accompaniment instrument but instead of performing with a band, Dutta has turned it into a commanding solo instrument.
Also on the bill are two elite percussionists with Kansas City ties. Mike Dillon is a former Kansas City resident and world-class vibraphonist/drummer/percussionist who leads the Mike Dillon Band and has performed with Rickie Lee Jones, Ani DiFranco, Galactic, and Karl Denson's Tiny Universe.
Brandon Draper is a go-to drummer/percussionist/multi-instrumentalist from Kansas City who has performed/recorded with Ottmar Liebert, DJ Logic, Donna Summer, Mose Allison, and Bobby Watson, and toured with the electronica troupe Particle.
Show time is 6:30 p.m. Tickets are $20. Greenwood Social Hall is at 1750 Bellview Ave. in Kansas City.
OTHER SHOWS TO KNOW ABOUT:
The Truman's Second Birthday Bash, Sept. 11: Because it's all-ages, it's free, and it features two outstanding KC bands: Wonderfuzz and Hi-Lux.
The Temptations with the Kansas City Symphony, Sept. 13-15 at the Kauffman Center for the Performing Arts: Otis Miles Jr. is the lone surviving founding member, but the classic Motown hits are everlasting.
Joe Pug with Dead Horses, Sept. 17 at RecordBar: Pug is a favorite among folky singer-songwriter fans. Dead Horses is a folk-Americana duo from Milwaukee that has drawn comparisons to Joni Mitchell and Gillian Welch.
13th Annual Roots 'N' Blues 'N' BBQ, Sept. 27-29 at Stephens Lake Park in Columbia: Because the lineup is world-class: Jason Isbell and the 400 Unit; The Mavericks; John Prine; Maren Morris; Alejandro Escovedo; Nick Lowe and Los Straitjackets; The New Pornographers; Lukas Nelson & The Promise of Real; Patty Griffin; Ben Harper & The Innocent Criminals; Dave Alvin and Jimmie Dale Gilmore, Amanda Shires; and others.