This week's list of recommendations includes a co-headlining show by two award-winning songwriters, a farewell from a British guitar legend, and a rare Kansas City performance from the Queen of Hip-Hop Soul.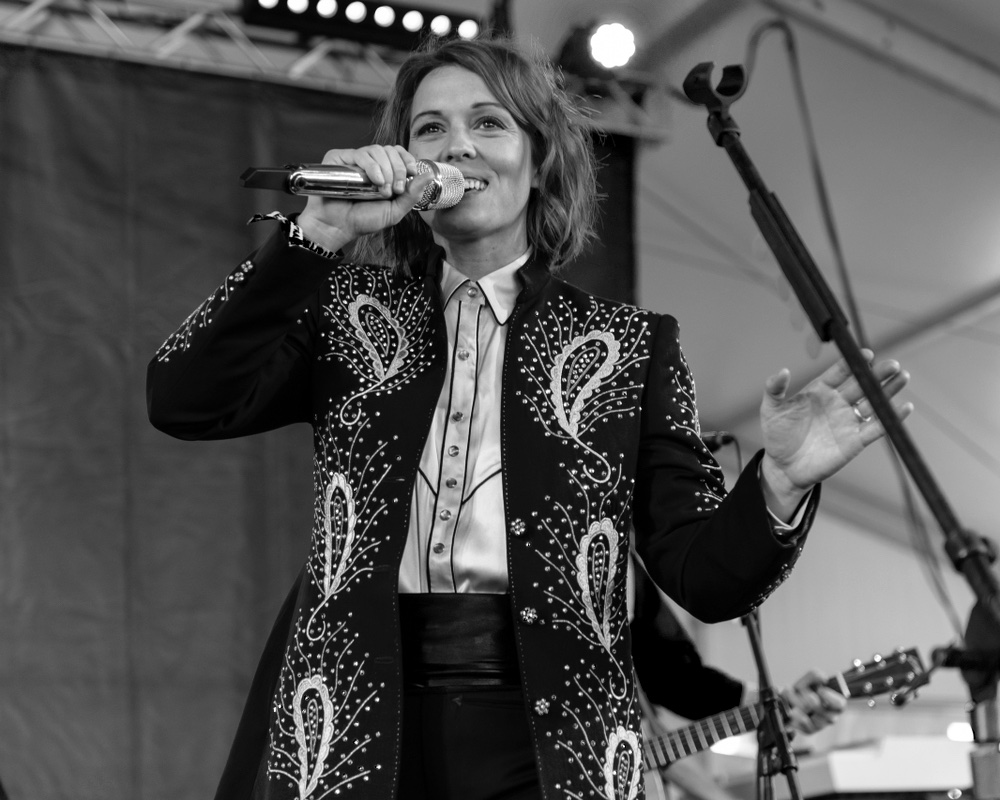 Aug. 2 at Providence Medical Center Amphitheater: Jason Isbell and The 400 Unit with Brandi Carlile
 Two of the best songwriters of their generation top this bill out at the former Sandstone Amphitheater in Bonner Springs.
Isbell, 40, was raised in deep-rural Alabama. He started exploring music in his teens, went to college to study English and creative writing, and in his early 20s caught his big break: joining the Drive-By Truckers, who would make a name for themselves in the world of insurgent-country and Southern-gothic rock.
Isbell left the band after about six years to pursue a solo career and start his own backup band, The 400 Unit. He has released six studio albums, the last three of which have generated much critical acclaim, including Southeastern, which chronicles his descent into substance abuse and subsequent sobriety (since 2012). He has become renowned for his poetic lyrics, like this from Live Oak, a song on Southeastern:
"There's a man who walks beside me
He is who I used to be.
And I wonder if she sees him and confuses him with me.
And I wonder who she's pinin' for
On nights I'm not around.
Could it be the man who did the things
I'm living down?"
His hard work has paid off in hardware: Isbell has won four Grammys in the "American roots" category and nine Americana Music Honors & Awards.
Carlile, 38, grew up outside of Seattle, where she began dabbling in music in her teens. When she was 23, she signed with Columbia Records and released a self-titled debut that was widely praised and set her off on a six-album run that includes By The Way I Forgive You, released in 2018. It would receive two Grammy awards (and four nominations). Her most commercially successful album is The Story; the album's title track is also her highest-charting single.
Carlile is beloved for her emotional and energetic live shows. Her stunning performance of The Joke at this year's Grammy Awards show prompted an avalanche of praise, from those in the arena and those watching at home.
The War and Treaty opens at 6:30 p.m. Tickets start at $46.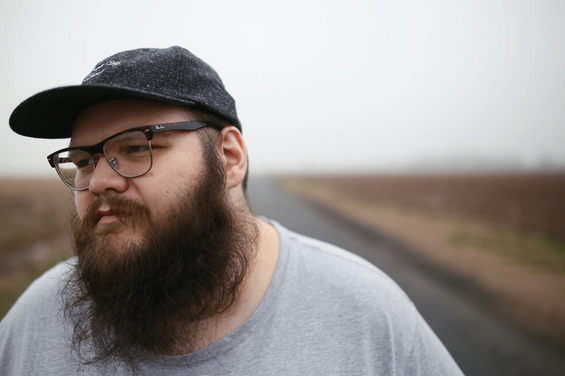 Aug. 2 at Knuckleheads Saloon: John Moreland
Moreland is a large, commanding, and evocative live performer who writes trenchantly about love, heartache, loneliness, and other pains and tribulations—"sad-bastard folk," as his music has been described.
A disciple of ace songwriters such as Gillian Welch, Steve Earle, and Townes Van Zandt, Moreland broke through in 2013, when he released In The Throes. It drew the attention of fellow songwriters, like country star Miranda Lambert, who calls Moreland one of her favorites, someone who has "a song for every emotion."
Moreland has been changing his tunes lately, however. His 2017 album, Big Bad Luv, departs from the straight-on sad-sack folk for which he is renowned into more diverse and upbeat terrain: from country and garage rock to rock and R&B. No slight coincidence: Two years ago Moreland got married. Bliss will change your mood in a heartbeat.
Caroline Spence opens at 8:30 p.m. Tickets are $17.
Aug. 3 at Knuckleheads Saloon: Blues in the Park featuring Jonny Lang with J.J. Grey & Mofro
When he was 15, Lang released his debut album, Lie To Me. It went platinum and he was declared a blues phenom. That was in 1996. Two years later, he was opening for the Rolling Stones, among other rock legends. He has since released five more studio albums and toured the world relentlessly, upholding his now decades-old status as a standout blues/rock guitarist who now adds some gospel accents here and there.
J.J. Grey and Mofro are a hard-charging Florida crew who issue a bristling blend of swampy Southern rock, soul, and blues.
Show time is 8:30 p.m. in the park adjacent to Knuckleheads. Tickets are $58.50 to $90.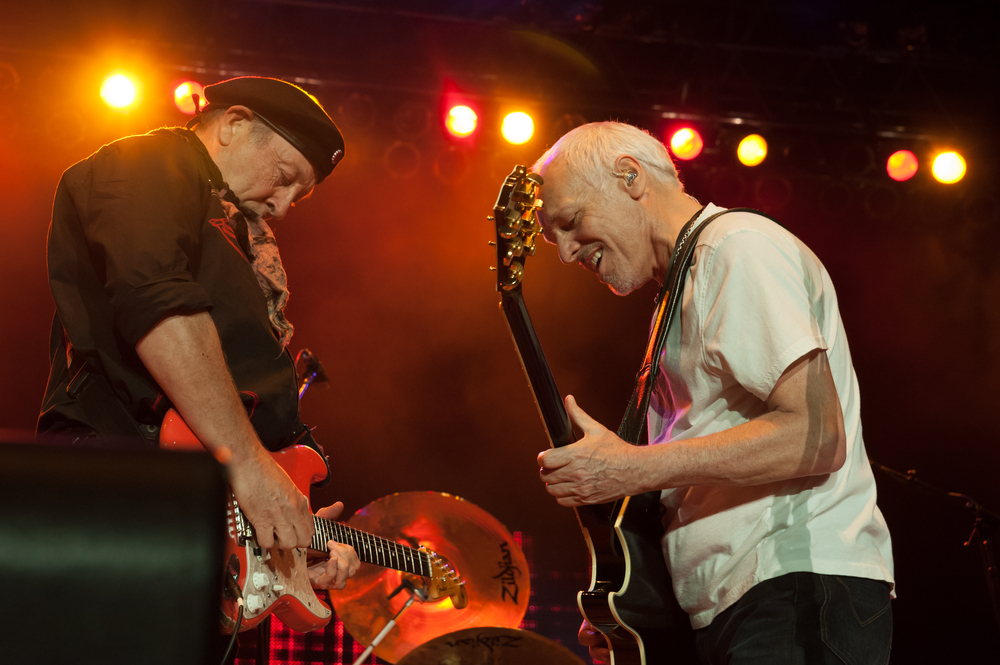 Aug. 5 at Starlight Theatre: Peter Frampton
In February, Frampton announced that he'd been diagnosed with the progressive muscle disorder inclusive body myositis. He also announced a four-month farewell tour, which started in June and has drawn some rave reviews, like this one for a show in Detroit:
"The veteran rocker and '70s pop icon celebrated an abundance of career high points, reminded the vintage-aged crowd — as if it needed to be — of his myriad, Rock and Roll Hall of Fame-worthy achievements as well as his abilities as an upper-echelon guitarist … Frampton and his four-piece band tore through a 16-song, two-hour-plus set filled with memories."
Recent set lists have included classics like Show Me The Way, Baby I Love Your Way, and Do You Feel Like We Do plus several covers, including the Beatles' While My Guitar Gently Weeps.
Jason Bonham's Led Zeppelin Experience opens at 7:30 p.m. Tickets start at $29.95.

Aug. 6 at Starlight Theatre: Mary J. Blige with Nas
Twenty-seven years ago this month, Mary J. Blige released What's The 411?, a debut album that introduced the world to her incomparable voice, her inimitable style, and her memorable tales about love, heartache and sorrow. It remains one of her most commercially successful records, having gone triple-platinum
Blige has since released more than a dozen albums, selling more than 50 million worldwide and establishing herself as one of the most vital voices and personalities in all of music and earning her the title of the Queen of Hip-Hop Soul.
She has accumulated an immense trove of trophies, including 10 Billboard Music Awards from 10 nominations and nine Grammys from 31 nominations.
Blige is also a multi-media star, having appeared in a wide variety of TV and film roles, including Florence Jackson in the 2017 movie Mudbound, for which she received a slew of awards and nominations.
She doesn't visit Kansas City often. Tuesday's show will be only her fifth since 2002 and her first in nearly four years.
Her co-headliner will be Nas, a multi-Grammy nominee widely regarded as one of the greatest rappers of all time. From 1994 (Illmatic) to 2004 (Street Disciple), he released seven-straight multi-platinum albums, the most popular of which was It Was Written, his follow-up to Illmatic. He has put 10 singles into the Top 10 of the U.S. Rap charts.
Show time is 8 p.m. Tickets are $40.50 to $250.
 OTHER SHOWS TO KNOW ABOUT
The Brad Cox Oxtet, Aug. 4 at Record Bar: Some of Kansas City's finest jazz musicians gather for a unique and original Sunday performance, part of the Jeff Harshbarger Presents series.
The Milk Carton Kids, Aug. 28 at Knuckleheads: California duo creates a spellbinding mix of song and guitar-play with plenty of humor and wit.
Pink Out featuring Katy Guillen and The Drive, Sept. 6 at RecordBar: Guillen and her new lineup will perform their new twist on rock, roots and blues at a benefit for Planned Parenthood Great Plains Votes.
Herb Alpert, Oct. 18 at the Midland: For more than 50 years, the ace trumpeter has delivered jazz and Latin rhythms to mainstream music fans. Bucket-list show.
Bishop Briggs, Nov. 10 at The Truman: Native Londoner born to Scottish parents fuses trip-hop, electronica, and soul.