This week's list of recommendations includes an outlaw country tour, a stellar Southern soul/blues band from Texas, and punk/garage-rock revivalists from Sweden.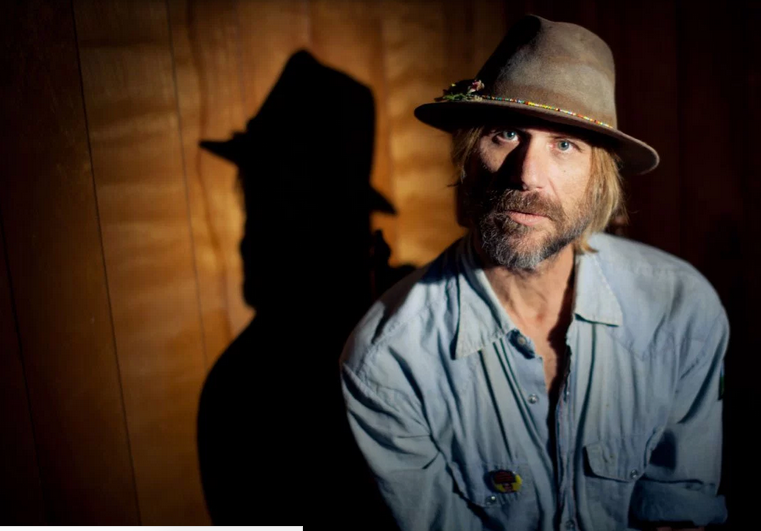 May 22 at The Folly Theater: Todd Snider
 Todd Snider is either a cult hero or one of the most underappreciated songwriters in the world of music.
Since 1994, Snider has released 19 studio albums, only one of which cracked the top 100 on the Billboard 200 chart. That album, Agnostic Hymns & Stoner Fables, reached No. 6 on the folk chart in 2012.
Nonetheless, Snider has earned plenty of respect and acclaim among fans and critics. His masterpiece, if he has one, would be East Nashville Skyline, released in 2004, when Snider was 34 and writing about a life already fully lived.  Critic Robert Christgau, who issues high grades penuriously, gave the record an A:
"There's none of the mawkishness young fools think is deep and old fools wallow in–not even in Play a Train Song, which appreciates corn without indulging in it. Instead, a guy who spends two of these songs in jail sticks up for 'tree-huggin', love-makin', pro-choicin', gay-weddin', Widespread-diggin' hippies' everywhere. Problem is, he's afraid they'll all get locked up too. Not a slacker manifesto–a slacker wake-up call."
Snider himself gets at his plan of attack on his web site when describing his 2009 album, The Excitement Plan: "This music is sorta JJ Cale meets Jerry Jeff Walker sounding with words that would hopefully impress Shel Silverstein, Bobby Bare, Chuck Berry, Kris Kristofferson or Randy Newman."
In March, Snider released Cash Cabin Sessions, Vol. 3, which Rolling Stone described as "a sparse, acoustic collection of witty blues originals and nostalgic remembrances of old Nashville" and "a return to what  (he's) known for: witty, clever folk songs."
Don't miss neo-traditional country singer-songwriter Elizabeth Cook , who opens at 8 p.m. Tickets are $25 and $40.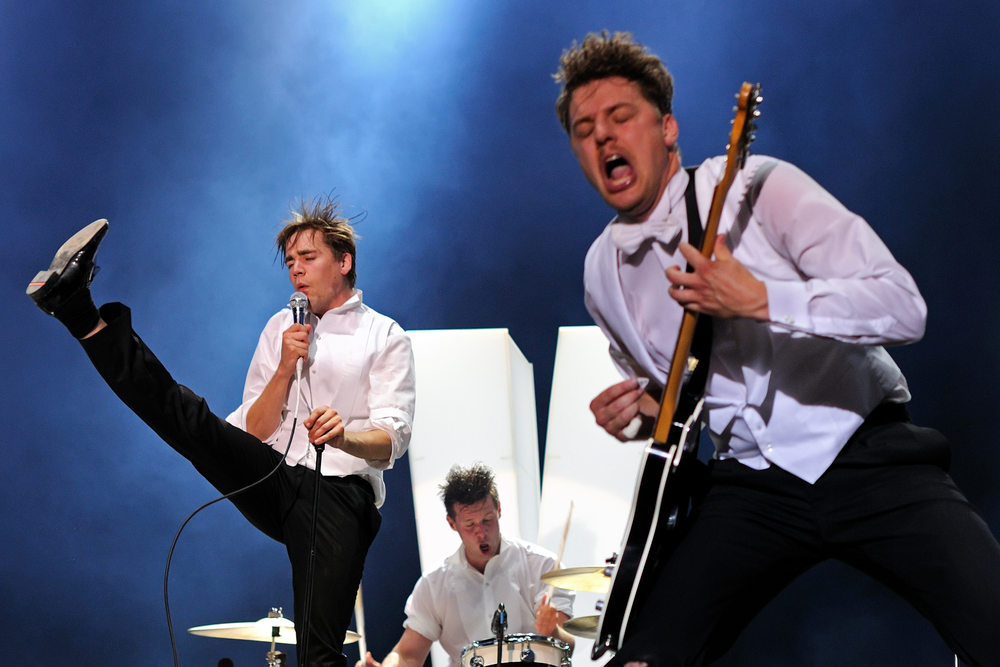 May 22 at Liberty Hall: The Hives
The Hives were hot stuff at the turn of the century. Their second album, Veni Vidi Vicious, released in April 2000, propelled the Swedish quintet into the forefront of the garage-rock revival. Their formula was derivative but instantly winning. From Pitchfork's review of Veni:
"The Hives dish out power-punk that's totally predictable, but will knock your ass around your hips and blow the gel out of your hair."
Their live shows have also drawn rave reviews. In 2011, Spin magazine ranked the Hives among the 10 best live acts in rock.
The Hives have suffered a couple recording droughts. Their most recent album is Lex Hives, released in June 2012—five years after its predecessor, The Black and White Album. But on May 17, the band announced the release of I'm Alive, their first new song in four years.
The Swedish punk band Refused opens at 8 p.m. Tickets start at $35.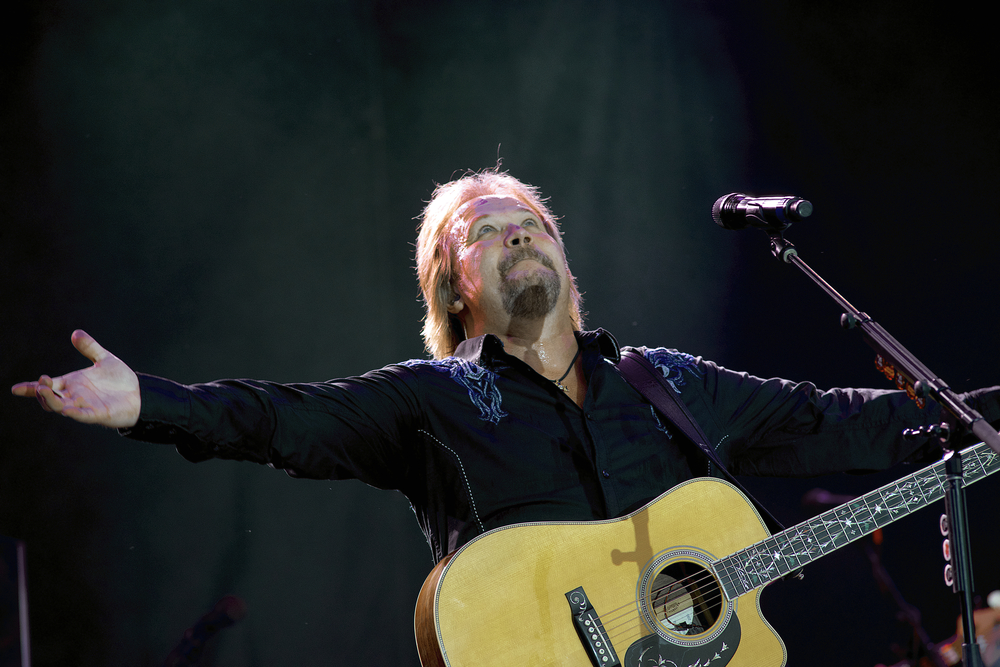 May 25 at Silverstein Eye Centers Arena: Travis Tritt with Charlie Daniels
In the early 1990s, Travis Tritt was one of the best-selling artists in country music. Four of his first six albums went platinum (1 million sold), including 1991's It's All About to Change, which went triple platinum and produced five Top 5 country hits.
His music draws from the country-rock, Southern-rock and outlaw country traditions—lots of loud, twangy, rocking songs about hard drinking, country living and loving.
In November 2016, Tritt released A Man and His Guitar: Live From the Franklin Theatre, a collection of his own songs and covers performed solely on acoustic guitar. Rolling Stone called it "Tritt at his most bare – all soulful voice and guitar – singing hits like his debut single Country Club, the No. 1s Anymore and Help Me Hold On and covers by his heroes, Johnny Cash and Waylon Jennings."
In March, Tritt and country octogenarian Charlie Daniels  launched The Outlaws and Renegades Tour, a six-month coast-to-coast odyssey that celebrates the outlaw country life.
The Cadillac Three open at 7 p.m. Tickets are $25 to $75.

May 26 at Knuckleheads: Black Joe Lewis
 Lewis is a native Texan who, with his excellent band, The Honeybears, takes the blues into alternative terrains: rock, soul, funk, and some Texas boogie a la Z.Z. Top. A charismatic performer, Lewis turns his live shows into kinetic celebrations of his sound. From a review of a 2017 show in San Francisco:
"The transitions during and in-between songs is something admirable. In Wasted, he captures your attention with his soulful voice, the tempo quickly changes into a smooth & easy guitar solo, then out comes the flute and the horn section to add another layer to an already ear-catching song."
Amasa Hines, a soul-rock band from Arkansas, opens at 8 p.m. Tickets are $20.
May 28 at RecordBar: Kelly Finnigan and The Atonements
 Finnigan does it all: singer, songwriter, musician, producer, engineer.  He's also a soul revivalist.
In April, the son of Hammon B3 virtuoso Mike Finnigan and frontman for the Monophonics released his debut solo album, The Tales People Tell.
American Songwriter called it a recording "often bathed in the smoother soul of Curtis Mayfield and '60s groups like the Delfonics" and "Finnigan's impressive voice falls between Marvin Gaye and Paul Janeway of St. Paul and the Broken Bones.  Within the first five seconds of the opening track you'll think you're hearing an authentic soul platter from the '60s."
The outstanding Kansas City soul ensemble Freedom Affair opens at 8 p.m. Tickets are $12.
OTHER SHOWS TO KNOW ABOUT
Los Lobos at Knuckleheads, May 31: One of the best live bands out there returns to one of KC's best live venues.
 The Young Dubliners at the Kansas City Irish Center, June 7: Celtic rockers from Los Angeles pay their respects to their music tradition at the Irish Center.
 98 Degrees at Kansas City Live, July 12: The '90s boy-band revival continues.
 Rob Thomas at the Uptown Theater, Aug. 31: The lead singer of Matchbox Twenty is doing it solo this summer.
 Thomas Rhett at Sprint Center, Sept. 12: Fast-rising country star has graduated to headlining arena tours.