This week's roster of recommended shows includes the titans of heavy metal, a rapturous neo-soul/hip-hop star from Britain via Nigeria, and one of the world's premier jazz vocalists.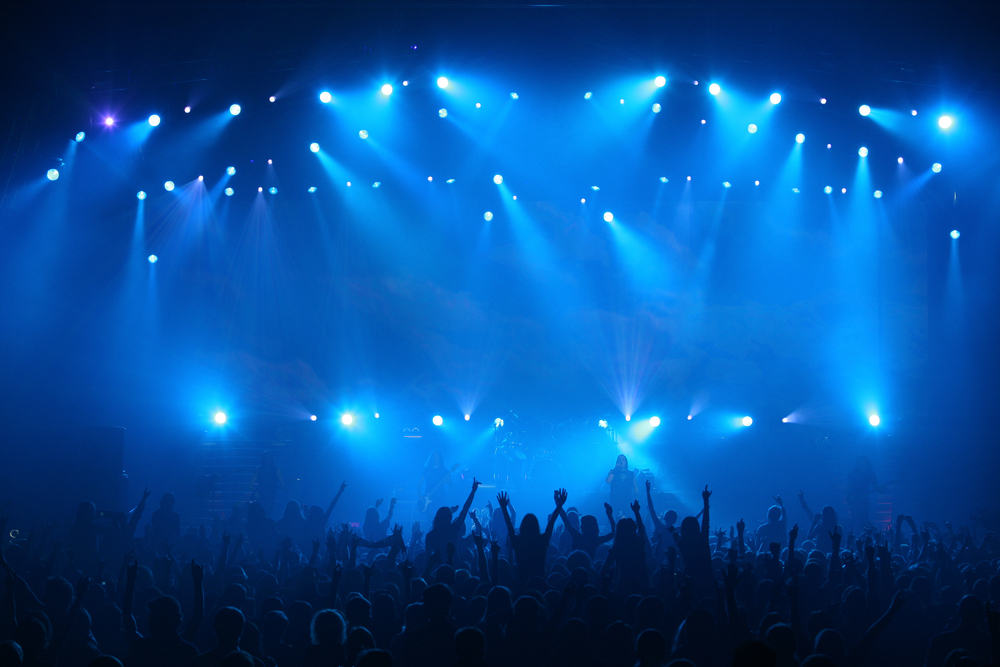 March 6 at Sprint Center: Metallica
 Metallica's history in Kansas City goes back to at least 1985, when they brought the Ride the Lightning Tour to the Uptown Theater.
Since that show, the band has returned to this area 14 other times, including stops at Arrowhead Stadium and Longview Lake, where they co-headlined the 1996 Lollapalooza tour.
Fifteen times in 35 years is a pretty good pace, but more than a decade has passed since Metallica's previous visit to Kansas City—its only Sprint Center show, in October 2008.
Anticipation for Wednesday's show at Sprint Center has been building since February 2018, when Metallica announced its 34-show World Wired Tour and Kansas City was on it, albeit three shows away from the end of the year-long tour.
The tour is named after Hardwired … To Self-Destruct, Metallica's 10th studio album, released in 2016 and its first album in eight years.
Hardwired gets plenty of attention in the set list, which also goes back to its earliest days and recordings like Kill 'Em All and Ride the Lightning.
 The years away from the road haven't softened Metallica's ability to muster its patented take on hard rock and heavy metal.
From a review of a recent show in Pittsburgh: "The veteran Bay Area thrash band put itself in the lion's den in the middle of the arena floor and delivered a bludgeoning, hardwired set that spanned nearly two-and-a-half hours — a good chunk of time to maintain that level of earth-shaking stomp."
Come hear for yourself Wednesday night. No telling how long you'll have to wait for another tour.
Comedian Jim Breuer and a DJ open the show at 7:30 p.m. Tickets start at $132.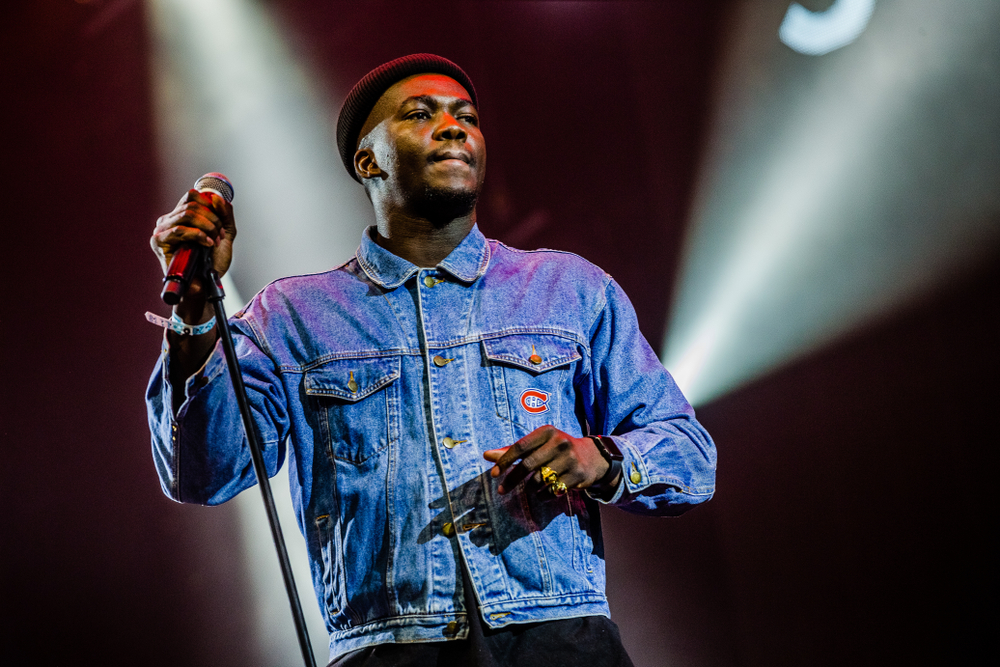 March 7 at RecordBar: Jacob Banks
 Banks, a native Nigerian who was raised in Birmingham, England, was 20 years old when he wrote his first song. That was in 2012, the year he recorded his debut The Monologue, an eight-track EP released in January 2013.
A disc jockey at BBC Radio 1 fell for one of its tracks, Worthy, and touted Banks as the "next hype," and Banks' career was off and running. His music traffics in hip-hop, soul, and R&B—with plenty of other intriguing flavors and additives.
A review of his 2017 EP The Boy Who Cried Freedom includes lines and descriptors like: "His command of blues grit and electronic spell-casting is borderless"; "His greatest hit so far, Chainsmoking, is … all chain-gang rhythms and digital drama"; and "Songs such as Love Ain't Enough insert a soupçon of UK garage and Jamaican dancehall into the mix, while Keeps Me Going is palpably African in inspiration."
National Public Radio also fell under the spell of his music and his voice, "a mesmerizingly deep baritone with timbre so rich, you can almost feel it wrapping you up in song."
This show was initially booked in the Truman but has been moved to the smaller and more intimate RecordBar, which ought to provide even more resonance to his music and his live performance.
Abir, a Morocco-born singer now living in Queens, N.Y., opens. Her blend of hip-hop, R&B, and electronica ought to be an ideal starter for the evening.
Show time is 8 p.m. Tickets start at $25.
March 8 at the Carlsen Center: Niyaz
 This description from The Huffington Post succinctly describes the sound of Niyaz: "an evolutionary force in contemporary Middle Eastern music, Niyaz has created a 21st century global trance tradition by seamlessly blending medieval Sufi poetry and folk songs from their native Iran and its surrounding countries … with rich acoustic instrumentation and state-of-the-art modern electronics."
The duo of Azam Ali (vocals) and Loga Ramin Torkian (multi-instrumentalist) is based in Montreal. Since 2005, they have released five recordings, composing and performing music that one critic called "an atmospheric treasure of dance beats, tabla echoes, bansuri flute – you name it."
Niyaz will bring its multi-media "Fourth Light Project" to the Polsky Theater in the Carlsen Center at Johnson County Community College on Friday night. Show time is 8 p.m. Tickets are $25.
March 9 at The Ship: Hi-Lux
Hi-Lux is a five-piece all-star band comprising some of Kansas City's best musicians, starting with vocalist supreme Julia Haile. She is backed by a quartet of ringers: Tim Braun (guitar), Nick Howell (keys and organ), Kian Byrne (percussion), and Dan Loftus (bass).
Citing influences like the Meters and Sharon Jones & the Dap Kings, they blend funk, soul, and reggae into a heady, groovy brew that is inertia-resistant and induces constant motion, especially dancing.
Show time is 10 p.m. Cover is $5.
March 9 at the Folly Theater: The Kurt Elling Quintet
 Elling is one of the most decorated vocalists of his time, a 12-time Grammy nominee and winner of a trove of awards and prizes, internationally and domestically, including more than a dozen "Male Singer of the Year" awards via the DownBeat Critics Poll.
In a review of a 2018 performance, jazz critic and jazz musician Steve Proviser wrote: "Elling is the most important jazz vocalist of the last 20 years. He has built an incredibly diverse recording catalogue and changes his performing repertoire all the time. He takes chances that very few others have and, while I don't necessarily think all of his choices of material work out, there is no questioning the skill and commitment he brings to the music."
Elling is touring in support of The Questions, his latest studio album, which includes stellar covers of Bob Dylan's A Hard Rain's Gonna Fall and Paul Simon's American Tune.
 Radio host Bob McWilliams will conduct a jazz discussion at 7 p.m. Show time is 8 p.m. Tickets are  $15 to $55.
OTHER SHOWS TO KNOW ABOUT
Alice Merton, April 24 at RecordBar: She's in her mid-20s but has already gone platinum in six countries and accumulated more than 260  million streams. Why? Her songs are as energetic musically as they are incisive lyrically.
 The Mavericks, April 26-27at Knuckleheads: As they do every year, they'll sell out both of these shows and fill a few hours with some of the best live music out there.
 Rodney Crowell, May 3 at the Folly Theater: One of the finest songwriters in the country/roots world will command one of Kansas City's best venues.
MGMT, May 9 at the Uptown Theater: In February 2018, this synth-pop/psych-pop band released Little Dark Age, its first album in five years. Like its predecessors, to paraphrase one critic, it's as hooky as it is eccentric.
 The Psychedelic Furs, May 10 at The Truman: Diehard fans know their catalog is much deeper and broader than Pretty In Pink, the song that thrust them into the outskirts of the mainstream. Thus they still draw devoted crowds more than 40 years after their founding in London.