This week's list of recommendations includes a Motown/R&B revival troupe, a pair of country titans from different decades, a tribute to modern-day Irish music, and one of contemporary Christian music's most popular artists.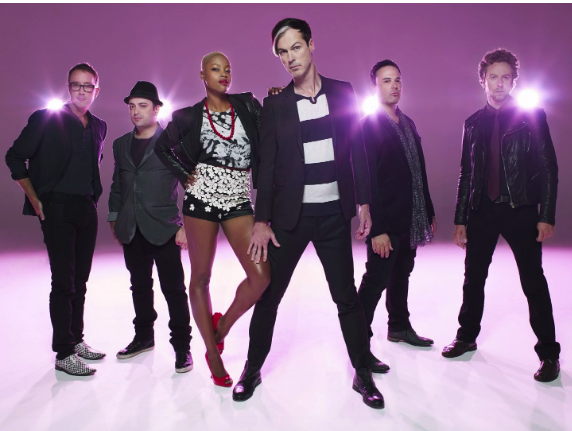 March 4 at the Uptown Theater: Fitz and the Tantrums
 They made their name by plumbing the roots of Motown and '60s soul and giving it their own modern twists and flourishes.
When executed with aplomb, it can be a fail-proof approach, and Fitz and the Ts succeeded, both on recordings and on stage, where they established a reputation as a groovy, old-school dance band.
They have since transitioned into a style that explores other sounds, contemporary pop among them. Their latest, All The Feels, continues that transition by approaching the sounds of power pop, new wave, and other bright-pop flavors. What hasn't changed? The embrace of sweet melody and grooves and upbeat moods.
 Twin XL opens at 8 p.m. Tickets start at $29.50.
March 6 at Liberty Hall: Songs from Ireland
 This annual pre-St. Patrick's Day tribute to the music of the Emerald Isle typically addresses a theme (like the music of Van Morrison, for example).
According to organizer Nick Carswell, whose band, Carswell & Hope, will perform, this year's approach is to honor songs and artists from the '80s and '90s:
"A few of the guests were interested in acts like Mary Black, Christy Moore, and Van Morrison, of course. Not necessarily by design, but there was a celebration of the album A Woman's Heart recently in Ireland, which was a hugely popular record in the '90s. So: Mary Black, Dolores Keane and others."
The lineup of performers: Carswell & Hope, Céilí at the Crossroads (Irish dance), Katlyn Conroy, Shannon O'Shea, Kirsten Paluden, Sky Smeed, and Joe Sears.
Show time is 7 p.m. Tickets are $15.

March 7 at Liberty Hall: Murder by Death
Despite the band's name, the music of Murder by Death is anything but malicious, horrific, or dangerous. It can be gothic and haunting and, at times, apocalyptic. But it is also relentless in rendering eerie, spellbinding soundscapes that perfectly suit lyrical narratives that explore all kinds of dark, foreboding themes. From a writer at PopMatters:
"Murder by Death's catalog is chock full of people in peril, facing tough decisions, stuck in an ash-tinted liminal space between decision and ruin."
It all makes for a rapturous live show from a quintet that employs cello, mandolin, lap steel, banjo, accordion, trumpet, keyboards, guitars, drums, and plenty of vocal heft to render its cinematic compositions.
 Show time is 8 p.m. Tickets are $20 to $32.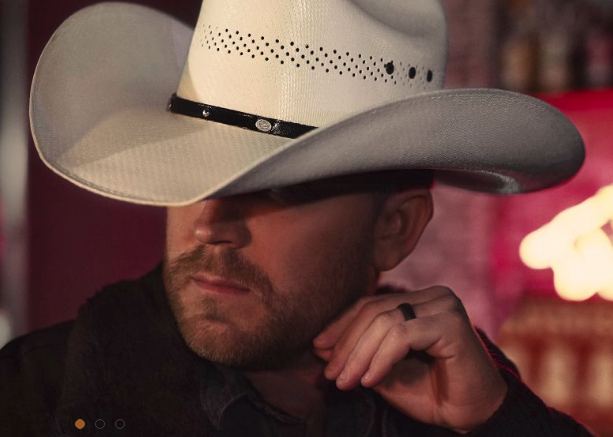 March 7 at the Uptown Theater: Justin Moore and Tracy Lawrence
Moore and Lawrence are two country singers who emerged with great success in different decades.
Lawrence's has released 13 studio albums over the past 30 years, including Made in America, released in August. His rock-meets-honky-tonk style was a winning formula: He has nearly two dozen Top 10 country hits, his last being a collaboration with Tim McGraw and Kenny Chesney in 2006.
Moore has released five albums since 2008, all of them Top 5 country albums. Variety praised his latest, Late Nights and Longnecks, for its departure from today's modern/bro' country style towards a more traditional country approach: "How is it that something this deeply uncool feels this deeply refreshing?"
Lainey Wilson opens at 7 p.m. Tickets are $49.50.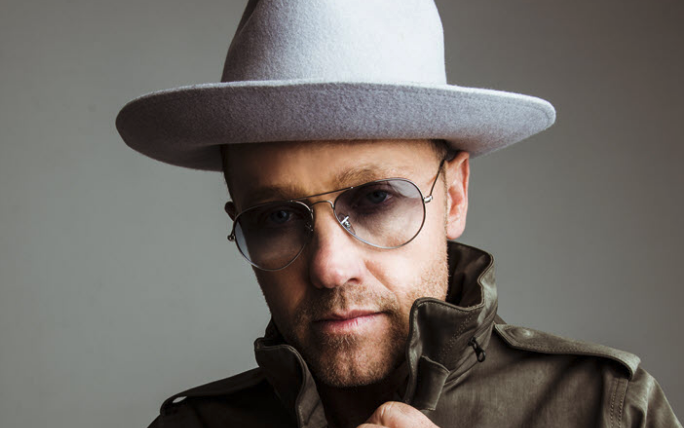 March 8 at Sprint Center: TobyMac
He was born Toby McKeehan in Virginia, and in 1987, when he was 23, he formed DC Talk, a contemporary Christian trio that dabbled in rock and hip-hop. All five of its albums landed in the genre's Top 10, three hit No. 1.
McKeehan went solo in 2001, and since then has remained one of the most popular artists in Christian music, having sold more than 3 million albums. His most recent album, The Elements, released in October 2018, received widespread acclaim for its blending of an array of genres, well beyond his roots in rap and rock.
 Show time is 7 p.m. Tickets are $39.75.
OTHER SHOWS TO KNOW ABOUT
The Grand Pavilion in the Ameristar Casino Hotel Kansas City regularly showcases well-known bands and performers with slews of hits in their catalogs. Here are five on the way in the next several months:
Clint Black, March 14: His 1989 debut, Killin' Time, went triple platinum and produced four No. 1 country songs—four of his eventual 13.
Candlebox, March 27: Hits like Simple Lessons, Cover Me, It's Alright, You, and Far Behind made them stars in the world of mainstream grunge.
En Vogue, May 2: Founding members Terry Ellis and Cindy Herron remain part of this trio, which had nine No. 1 songs on the R&B charts.
Everclear, June 27:  Art Alexis still fronts this powerful alt-rock/post-grunge from Oregon.
Crystal Gayle, July 11: Her 16 No. 1 country hits include I'll Get Over You, Talking In Your Sleep, Ready for the Times to Get Better, and Don't It Make My Brown Eyes Blue.