This week's list of recommendations includes a British indie-rock band, a revered Texas singer-songwriter, and a brassy soul/R&B orchestra from the Deep South. 
March 27 at the Arvest Bank Theater at the Midland: St. Paul and the Broken Bones
The bespectacled Paul Janeway and his seven-piece crew have been a significant part of a recent retro-soul wave that includes fellow revivalists like Nathaniel Rateliff & the Night Sweats, Anderson East, and Allen Stone.
Paul and the Bones emerged from Birmingham, Ala., in 2012, two years before the release of Half the City, their debut album. The recording quickly caught the ears of some high-level music media, including Rolling Stone, National Public Radio, Paste magazine, and CBS This Morning, all of which provided a heavy gust of national exposure and stoked widespread interest.
Word of their lively performances spread fast, and the band became regulars on the festival circuit and at all sizes of music venues, including, in Kansas City, Knuckleheads, Crossroads KC and RecordBar, where they have drawn large or sold-out crowds every time.
In September, St. Paul and the Broken Bones released their third full-length, Young Sick Carmellia. And though the album signifies a change in direction (and influence)—from vintage 1960s soul a la James Brown and the like to a sound more akin to 1980s R&B—they haven't altered the mission they've endorsed since they formed seven years ago: Keep the groove heavy and funky, and keep the crowds dancing.
Show time is 8 p.m. Tickets are $27 in advance, $30 day of show.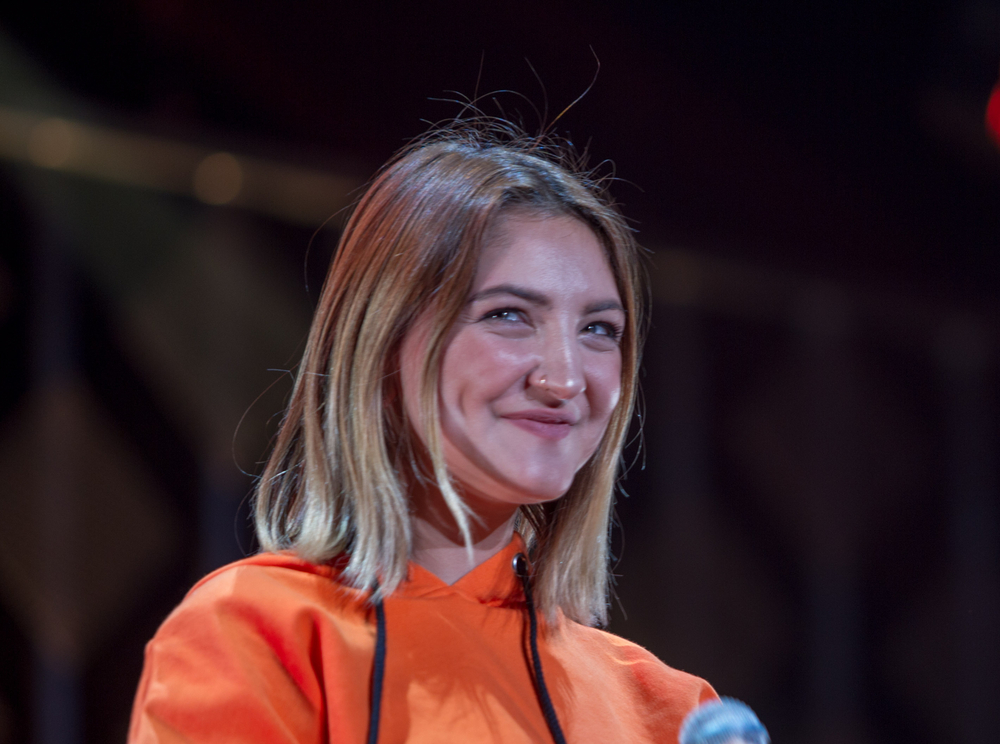 March 27 at the Madrid Theater: Julia Michaels
The music of Julia Michaels was well-known before she started recording on her own: She has written or co-written hit songs for pop stars like Justin Bieber, Britney Spears, Selena Gomez, and Hailee Steinfeld.
In 2017, Michaels, 25, released the EP Nervous System, a collection of songs that, according to music arbiter Pitchfork, varied significantly from the glossy pop-hits she has written for others: "They're sparse in sound, confessional in story, and barely removed from their acoustic beginnings."
Nervous System included the single Issues, which vaguely addresses mental health and which, in the U.S., cracked the Top 20 of the pop charts and sold more than 3 million copies.
In January, Michaels released Inner Monologue Part 1, a six-song EP that includes duets with Gomez and Niall Horan, formerly of One Direction. Its first single, Anxiety, addresses her dealings with the disorder:  "I've been told that I could take something to fix it / Damn, I wish it was that simple."
That willingness to be so candid and confessional has drawn praise across the music  media. From AllMusic.com: "Inner Monologue once again finds the singer/songwriter transforming her own issues with depression, romantic yearning, and heartbreak, into engaging, hooky songs that straddle the line between acoustic balladry, emotive R&B, and electronic pop."
Hear for yourself  Wednesday at the Madrid. Teen singer/songwriter Josie Dunne opens at 8 p.m. Tickets are $20. This is an all-ages show.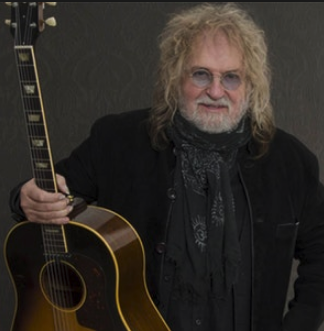 March 30 at Knuckleheads: Ray Wylie Hubbard
The song he is best-known for is hardly his best. Ray Wylie Hubbard wrote Up Against the Wall Redneck Mother, and Jerry Jeff Walker made it an underground/counterculture hit and Hubbard's name was on the music map.
That was in 1973. In the ensuing 45 years, Hubbard established himself as another in a long line of gifted songwriters from Texas, a poet laureate whose lyrics tell memorable tales and parables steeped in the color and vernacular of his hometown state.
He has been branded a card-carrying member of the Outlaw Country nation, but these days Hubbard draws his sound from an array of styles and genres: folk, country, blues, gospel, and a few flavors of country, singing in a scuffed and worn voice that suits the lessons and experiences he expresses.
Live, he is a showman who can command a crowd of any size. His between-song storytelling is as artful and resonant as his songs.
Classic-country singer Bonnie Montgomery opens at 8:30 p.m. Tickets are 20.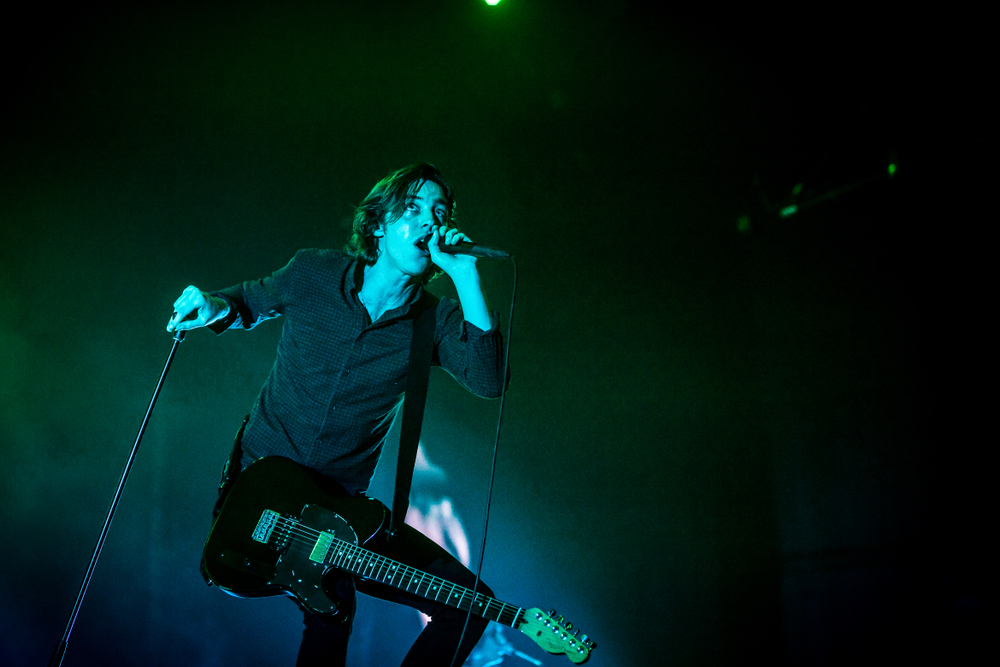 March 31 at the Arvest Bank Theatre at the Midland: Catfish and the Bottlemen
This hirsute quartet from Northern Wales has been around more than a decade, but it didn't get much traction in the music world until 2014, when they released The Balcony, its full-length debut on Island Records.
Critical response to its music was positive but it didn't match the enthusiasm the boys generated among its fan base, primarily 16- to 22-year-olds.
A recent piece in The Guardian in their native U.K. captured the initial appeal of the band and its music, which centers around lead singer Van McCann, and how it resonated:
"Their debut record unveiled the Catfish formula. Driven by McCann's stadium-sized ambition, it is staple, anthemic indie-rock with conversational, prosaic, but relatable lyrics that has captured an audience … whose musical vocabulary stretches from early Arctic Monkeys to the Kooks."
Their sound hasn't evolved much since then, through its second album, The Ride, released in May 2016, and into its latest, The Balance,which will be released in April.
But if the prospect of spending 100 minutes or so listening to well-polished and melodic indie-pop/Brit-rock songs that deliver a steady, engaging sugar rush, this show may be for you.
Show time is 8 p.m.Tickets are $35.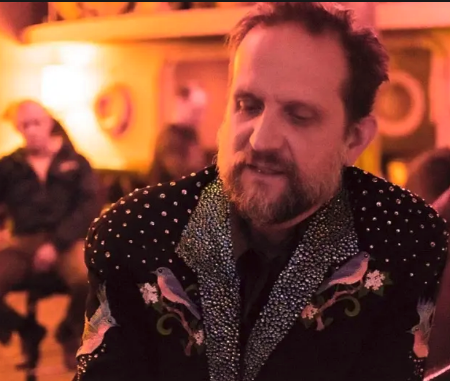 April 2 at The Ship: Rex Hobart's Honky Tonk Standards
Hobart first made big waves in the Kansas City music scene in the early 1990s as a founder of Giant's Chair, a loud and melodic insurgent-rock band.
By the late '90s, Giant's Chair had folded and Hobart had moved on to a completely different music sphere:  traditional country music.  His band Rex Hobart & The Misery Boys released several full-lengths filled with original tunes, including a few on indie titan Bloodshot Records.
These days, Hobart is still dabbling in country but with his Honky Tonk Standards, which honor your favorite classic country and honky-tonk tunes.
Show time is 7 p.m. Admission is free.
OTHER SHOWS TO KNOW ABOUT
Tool, May 14 at Sprint Center: Maynard James Keenan and his crew don't visit Kansas City too often. This show will be only their third since June 2010. Expect a huge crowd and a captivating, theatrical show.
Trombone Shorty & Orleans Avenue, June 4 at Crossroads KC: Enjoy a rambunctious evening of funky, taproot New Orleans brass-band jazz from one of the Crescent City's most decorated native sons and his stellar band.
Earth, Wind & Fire, July 20 at Starlight Theatre: This esteemed R&B/soul/funk orchestra has survived a slew of personnel changes, but a core of original and long-term members, joined by an arsenal of latter-day members, keep its bristling sound and classic hits alive and well.
Robert Cray, Aug. 30 at AmeriStar Casino:For more than 30 years, this native Georgian has concocted and delivered his signature blend of Southern blues and soul.
The Black Keys with Modest Mouse, Sept. 24 at Sprint Center: Two bands at opposite ends of the indie-rock spectrum will attempt to prove that they can match the rigorous demands of the sports-arena environment.