This week's roster of recommended shows includes a pop-country star, a sitar virtuoso with a familiar surname, and one of the most decorated songwriters of his generation.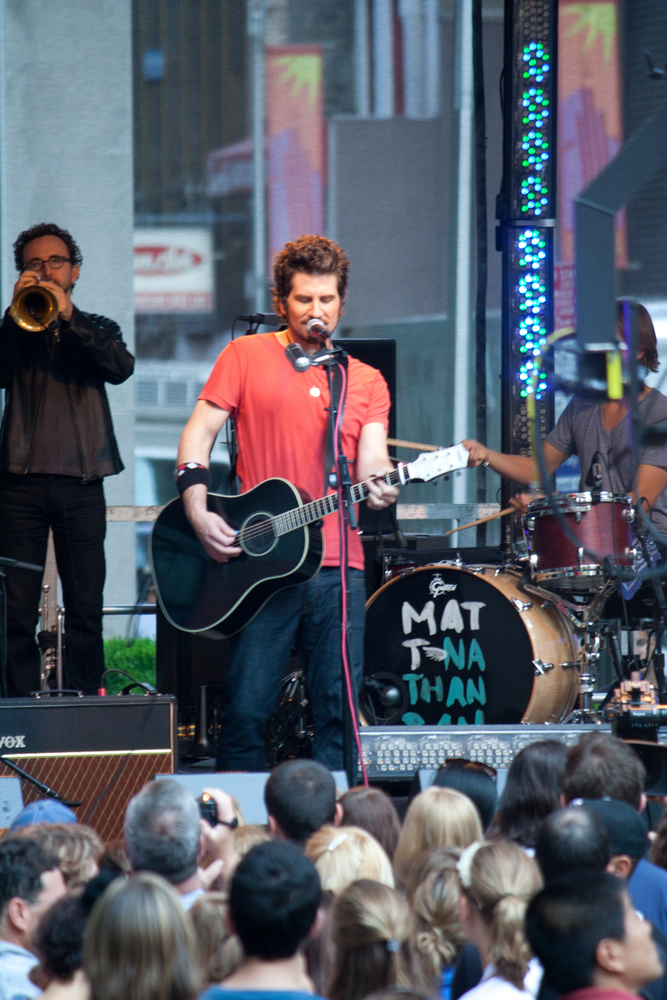 March 13 at the Madrid Theater: Matt Nathanson

 His latest album, Sings His Sad Heart, is a fastball right in Matt Nathanson's wheelhouse, lyrically.
Sings candidly chronicles yet another romantic breakup and its consequences: the grief and loneliness, the nostalgia, the regrets, and the slow process of moving on.
It's Nathanson's 10th studio recording in a discography that goes back more than 25 years. (His previous recording, Pyromattia, was an outlier: an EP of Def Leppard covers.)
He'll turn 46 in late March, and though his often trenchant lyrics reflect the wounds and wisdom he has accumulated in the past quarter of a century, Nathanson hasn't dramatically altered the way he delivers his recollections and sermons: in uber-melodic, guitar-based folk, folk-pop, and soft-rock arrangements—the sweetener that takes the sting out of his tales of heartaches and woes.
Texas singer-songwriter Blu Sanders opens at 8 p.m. Tickets are $35.
March 13 at the Kauffman Center for the Performing Arts: Anoushka Shankar
 The daughter of the late sitar maestro Ravi Shankar and half-sister of Norah Jones, Anoushka Shankar, a sitar virtuoso in her own right, has cultivated a stellar solo career by exploring her father's mastery of the sitar and traditional Indian music, Jones' multi-genre foray into the world of pop music, and the world of electronica.
She regularly keeps adventurous company. Collaborators have included Joshua Bell, Herbie Hancock, Sting, the Thievery Corporation, M.I.A., and Rodrigo y Gabriela.
Reviews of her live shows regularly evoke reactions like this, from a show at Queen Elizabeth Hall in London a couple years ago: "It began slowly, and gradually developed into a lively piece that provided an instant reminder of her remarkable skill. Then came her own compositions, mixing passages of virtuoso playing with Indian-Spanish fusion work that ranged from the passionate to the easygoing."
Show time is 7 p.m. Remaining tickets are $49.50 to $95.50.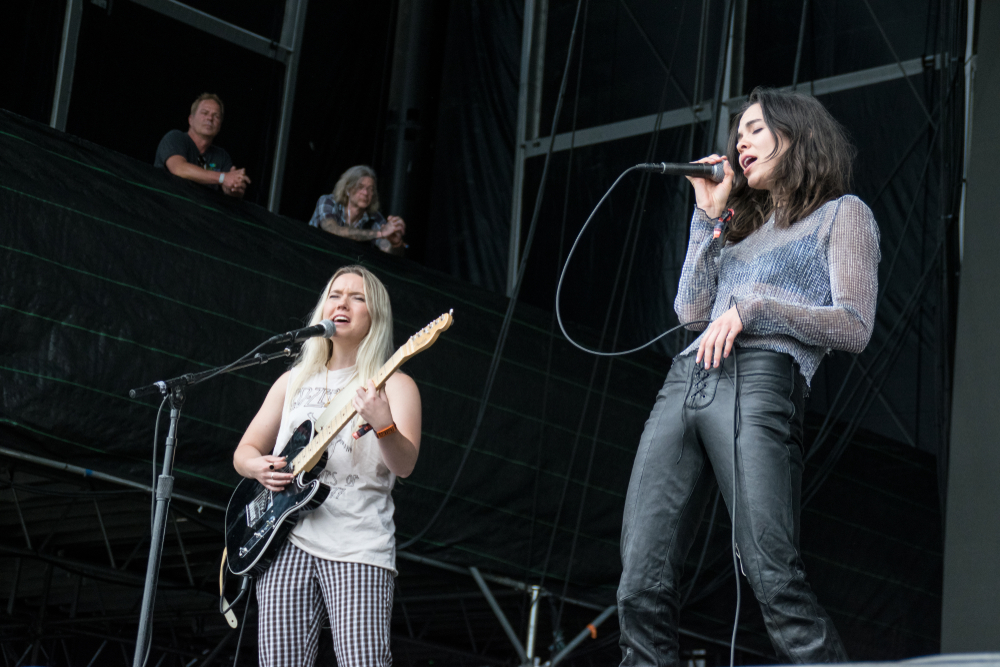 March 13 at RecordBar: Aces
 This quartet of four young women from Provo, Utah, includes two sisters on lead vocals/guitar and drums. They issue heavy doses of pop and indie-pop that inspired critics to say this about their debut, When My Heart Felt Volcanic, released in April 2018:
"Insanely catchy, '80s-indebted guitar pop (imagine Paramore on a double date with Whitney Houston and Belinda Carlisle)." (National Public Radio)
"Essentially 13 back-to-back pop hits, almost unbearably catchy. The Aces' debut is nothing less than bloody brilliant." (New Music Express).
They are getting heavy traction on radio and among wome their age (and younger) who appreciate their girl-power presentation as much as their irresistible songs.
Tishmal opens at 8 p.m. Tickets to the 18-and-older show are $15.
March 14 at the Arvest Bank Theater at the Midland: John Mellencamp
Nearly 40 years have passed since the release of John Cougar, the full-length that included his first bona fide hit, I Need a Lover. Since then the Hoosier songwriter, painter, actor and co-founder of Farm Aid has released some of the best music of his generation, up there with peers like John Prine, Bruce Springsteen, Steve Earle, and Lucinda Williams.
On this tour, his set lists have showcased recent material, like songs from Plain Spoken and No Better Than This. But Mellencamp is no true American fool: He knows what butters his bread. So he also heavily revisits the best of classic albums like Scarecrow, Uh-Huh, and The Lonesome Jubilee
Show time is 8 p.m. The few remaining ticket start at $165.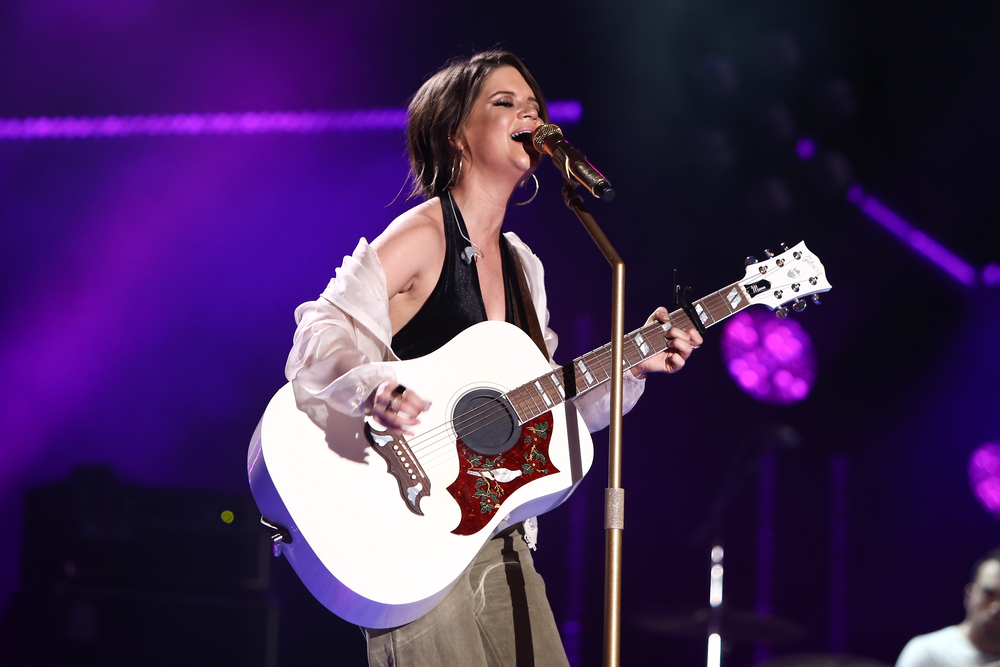 March 15 at the Arvest Bank Theater at the Midland: Maren Morris
 She recently made news when Brandi Carlile announced that Morris would be the third member of The Highwoman, a trio (plus Amanda Shires) that aims to put more women artists back on the country charts.
In the meantime, Grammy-winner Morris is touring in support of her brand-new (and second) full-length, Girl, a collection of pop-heavy genre-crossing songs that address marriage, romance, and, appropriately, gender politics. "Shut up and sing? Well, hell no I won't" she sings on Flavor.
She'll sing aplenty and show off that impressive voice Friday night at the Midland. Cassadee Pope opens at 7:30 p.m. Tickets are $29.50 and $39.50.
 OTHER SHOWS TO KNOW ABOUT
Rain—A Tribute to the Beatles, April 25 at the Midland: Because a night of Beatles music always wins.
The Tallest Man on Earth, April 28 at Liberty Hall: He is only 5-foot-7, but Kristian Matsson is a Swede who composes skyscraping folk and indie-rock hymns and anthems that translate powerfully live.
 The 1975, May 5 at Providence Medical Center Amphitheater: They're a love 'em/hate 'em quartet from Manchester, England, that pretentiously gets its name from a Jack Kerouac novel but that also issues catchy, pop/electro-pop tunes that appeal to their young-ish fans as much as their fashionably disheveled looks.
Wheeler Walker Jr., May 25 at the Truman: His fans know he's as much a comedian as he is a songwriter. And they know his lyrics get so profane and pornographic that many of their titles can't be repeated in mainstream media.  They also know he's as hilarious as he is musically entertaining.
 Hozier, June 4 at the Midland: The native of Ireland has a new album out in which he collaborates with Booker T. and Mavis Staples. They won't be at the Midland in June, but he will be, with that voice that many find transporting and irresistible.