This week's roster of recommended shows includes a country star's two-night arena stand, a homecoming for a Kansas City songwriter living in Los Angeles, and a benefit that will raise awareness of sexual assault and sexual harassment.

Feb. 27 at the Folly Theater: I'm With Her
I'm With Her comprises three singers-songwriters who have been headliners as solo artists and with other bands: Sara Watkins (violin, guitar), Sarah Jarosz (banjo, mandolin), and Aoife O'Donovan (keyboards, guitar).
Watkins is a former member of the progressive bluegrass trio Nickel Creek; Jarosz is a two-time Grammy winner and five-time Grammy nominee; and O'Donovan has led the progressive bluegrass band Crooked Still and the folk trio Sometymes Why.
As I'm With Her, the trio issue a blend of folk, gospel, bluegrass, and old-time string-band music that taps into all of their talents: their songwriting, their virtuosic musicianship, and especially their vocals. Luminous and celestial harmonies fill See You Around, the debut album they released last winter, an enchanting record that made several "Best of 2018" lists. National Public Radio called it "open-hearted" and "beguiling."
The music translates well live. From a New York Times review: "The audience was completely hushed, awaiting each fiddle line or banjo lick, each unexpected harmonic turn, each precise swell of three-part harmony."
This will be the trio's first Kansas City performance. Show time is 8 p.m. Tickets are $30 and $45. This show is being presented by Knuckleheads Saloon.

Feb. 27 at Sprint Center: Kiss
Forty-six years after grabbing the concept of shock rock by the neck and giving it a hard comic-book spin, Kiss has launched its End of the Road Tour.
Whether or not this is truly their final tour remains to be seen (we've heard that allegation before), but now's the time to see them, while they're still spirited and fully mobile.
Though they're down to two founding members—Gene Simmons and Paul Stanley—Kiss still packs arenas with fans who long to watch and hear the band unleash its usual fare: the indestructible and primal classic-rock hits, the pyrotechnics, the guitar rockets, the gaudy costumes and makeup, the fake blood, and other antics. If this is farewell, it will be loud and kitschy.
Show time is 7:30 p.m. Tickets start as low as $26.50.

Feb. 28 at The Rino: Survivors' Stories: Stand Against Sexual Violence
This benefit for the Metropolitan Organization to Counter Sexual Assault (MOCSA) was organized by singer-songwriter Una Walkenhorst with help from Erin McGrane, one half of the pop-jazz duo Victor & Penny.
The event will include a variety of performances: music, poetry, spoken word, and performance-art pieces, all of which will address each person's experiences with sexual assault and sexual harassment. The scheduled nine performers will include Walkenhorst, McGrane, poet Jen Harris, writer Madison Mae Parker, and singer-songwriter Kat King.
Show time is 7 p.m. At The Rino, 314 Armour Road in North Kansas City. Tickets are $15,but larger donations are welcome. All proceeds will benefit MOCSA.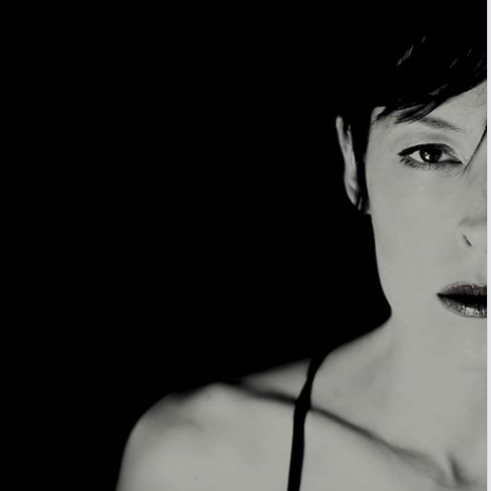 Feb. 28 at Knuckleheads: Julia Othmer
Othmer, a graduate of Park Hill High School, moved to Los Angeles in 2006 to pursue full-speed-ahead a career in music. Since then, she has released two albums, Oasis Motel (2006) and Sound (2016), which she recorded with British producer and sound engineer James Lundie, who became her husband during the recording process.
Both albums showcase Othmer's fetching songwriting, which seamlessly blends a variety of genres, especially on the sonically adventurous Sound. But her heart and soul really emerge during her concerts. Othmer is a kinetic, enthusiastic, and dynamic performer who radiates her love for live music at every show.
At her Knuckleheads show on Thursday, she will be accompanied by a band of top-shelf all-stars from Kansas City: Johnny Hamil (bass), Coleen Dieker (violin), Chris Tady (guitar), John Floyd Whitaker (drums), and very special guest singer/performer extraordinaire Calvin Arsenia.
Show time is 8:30 p.m. in The Garage. Tickets are $15 and $25.
March 1-2 at Sprint Center: Eric Church
Church has crossed the threshold that few artist navigate: Like Taylor Swift and Justin Timberlake, he's popular enough to book a two-show weekend in a sports arena.
Church is touring on Desperate Man, his sixth studio album, released in October. The Los Angeles Times praised the album as "a warm, appealingly ragged collection suffused with wisdom and reassurance." The Independent (UK) cited its "beautifully crafted country that uses rock, gospel, and blues influences to push gently at the genre's boundaries." And Variety wrote: "It bears such a personal stamp in a world of cookie-cutter male competition, that it feels like Church is moving country forward."
Shows in his Double Down Tour have been widely praised, as well. The three-hour concert plumbs all of Church's catalog, back to Sinners Like Me, his debut album, now 13 years old. If you're considering going to both shows this weekend, know this: They will be significantly different from each other.
Show time is 8 p.m. each night. Tickets are $29 to $126.
OTHER SHOWS TO KNOW ABOUT
John McCutcheon, April 12 at All Souls Unitarian Universalist Church: McCutcheon is a throwback to the days of the troubadours—an old-school multi-instrumentalist, songwriter, storyteller, and engaging live performer.
 Los Tigres Del Norte with Making Movies, April 14 at the Kauffman Center for the Performing Arts: This will be an extraordinary showcase of Latin music in many flavors and forms, from traditional to rock.
 Bel Biv DeVoe with Bobby Brown, May 9 at Starlight Theater: Pioneers in the confluence of hip-hop and new jack swing will turn the stately Starlight Theater into a all-night dance club.
Peter Frampton, Aug. 5 at Starlight Theater: Frampton recently announced he is suffering a degenerative muscle disease. This will be his last tour and your last chance to see him in Kansas City.
Mark Knopfler, Aug. 28 at the Midland: One of the most inimitable and recognizable guitarists of his time always deserves an audience, even if he almost completely ignores his Dire Straits catalog.