This week's roster of notable shows includes a country star on a holiday tour, one of the world's biggest pop stars and two performers best known for their super-group memberships who are out on solo tours.

Dec. 6 at the Arvest Bank Theater at the Midland: Martina McBride
McBride is no stranger to holiday music. In 1998, she released White Christmas, a collection of 10 secular and non-secular classics. In October, 20 years later, McBride released It's The Holiday Season, which comprises nine nuggets, including the title track, Winter Wonderland, Most Wonderful Time of the Year, Happy Holiday and My Favorite Things.
She's bringing her holiday tour to the Midland on Thursday. Expect plenty of seasonal cheer plus some of the classics that have put one of country's best singers high on the country charts for decades.
Show time is 8 p.m. Tickets are $39.99 to $99.99.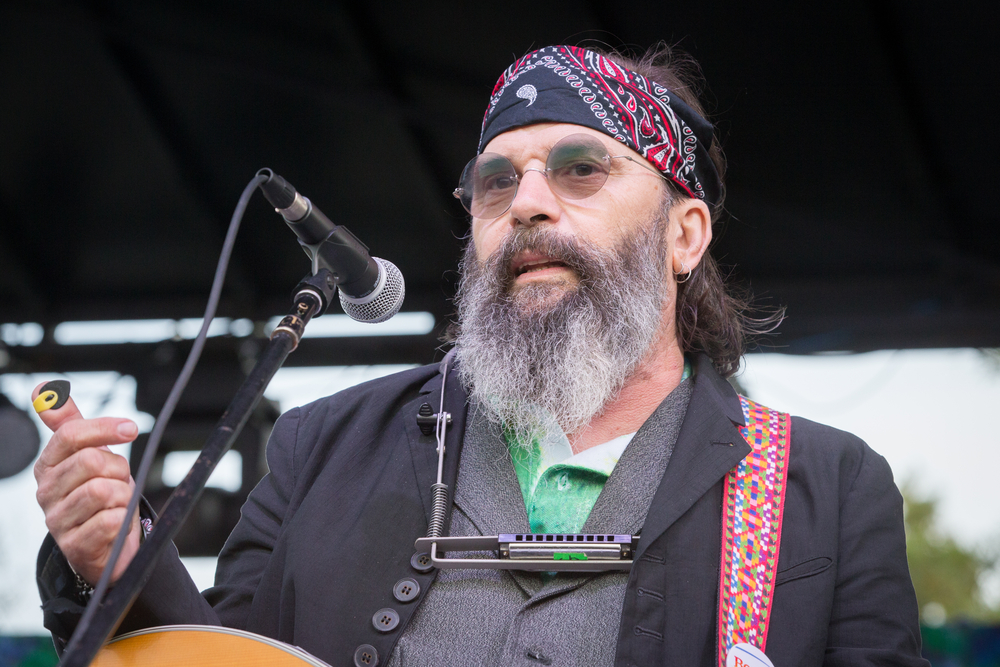 Dec. 8 at Knuckleheads Saloon: Steve Earle and the Dukes with The Mastersons
 In October 1988, Steve Earle released Copperhead Road, his third full-length album. It was noteworthy for several reasons, starting with its heavy rock vibe—a significant swerve from the country sounds of his previous two albums.
It was also the first overtly political album of his career. Songs addressed drug addiction, the reign of the Reagan administration and the Vietnam War.
Earle and his band, the Dukes, have been on the road this fall, celebrating the 30th anniversary of Copperhead Road. They will bring the party to Knuckleheads and play the album in its entirety, plus plenty of other Earle classics, joined by special guests The Mastersons.
Show time is 8:30 p.m. Tickets are $44.50 and $69.50.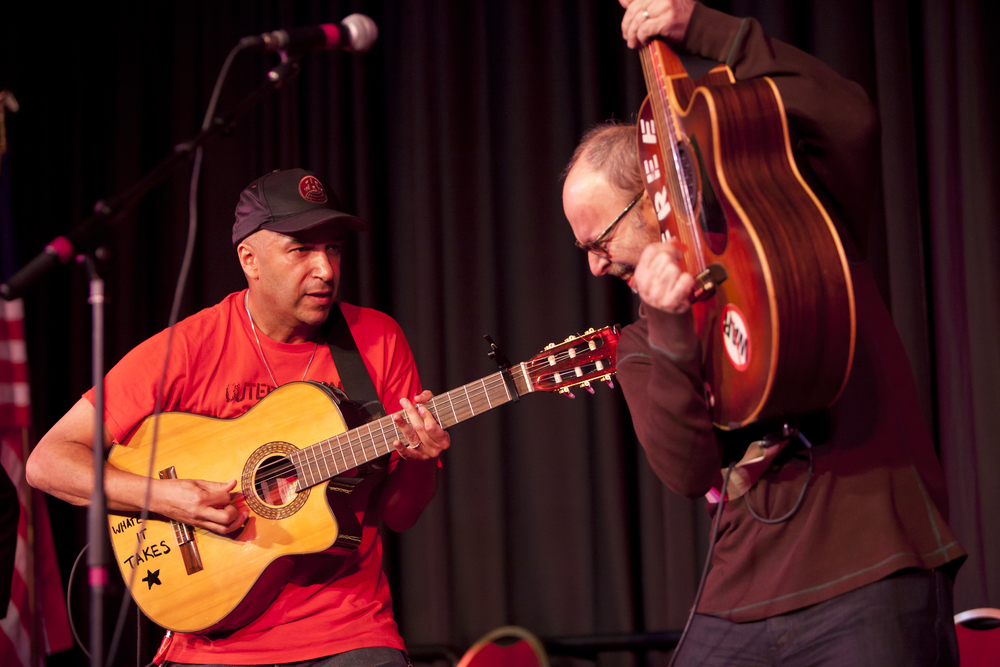 Dec. 8 at the Truman: Tom Morello
The guitarist for Rage Against The Machine is touring on his latest album, The Atlas Underground, his fourth solo recording which features a diverse array of guests, from Big Boi, Killer Mike and GZA to Marcus Mumford, Portugal the Man and Gary Clark Jr.
On tour solo, with backing track support, Morello has performed the album in its entirety and throws down several covers, including tunes from Audioslave, Ozzy Osbourne, Bruce Springsteen, Woody Guthrie and, of course, Rage Against the Machine.
The all-ages show starts at 8 p.m. Tickets are $49.50.
Dec. 9 at the Midland: Thom Yorke
 The frontman for Radiohead has pursued his solo muse several times, most recently on Suspiria, a soundtrack album released in October. On Nov. 23, Yorke launched the Tomorrow's Modern Boxes Tour, named for his previous solo recording, which takes his affection for and obsession with electronica into new galaxies.
The set list has included an array of solo material, primarily Boxes but also a few Atoms for Peace tunes and a half-dozen or so unreleased songs, and, at a stop in Detroit, a cover of Radiohead's Reckoner from the In Rainbows album.
The performance ensemble comprises Yorke and longtime Radiohead producer Nigel Godrich creating sounds via a bank of digital equipment. They are accompanied by Tarik Barri, a Dutch audio-visual artist, who creates screen images to the music in real time.
If it all seems likely to sound disembodied and coldly inorganic, here's what Billboardhad to say about the tour opener in Philadelphia: "There was, in fact, plenty of blood, sweat and fluidity to the performance."
Show time is 8 p.m.Tickets start at $55.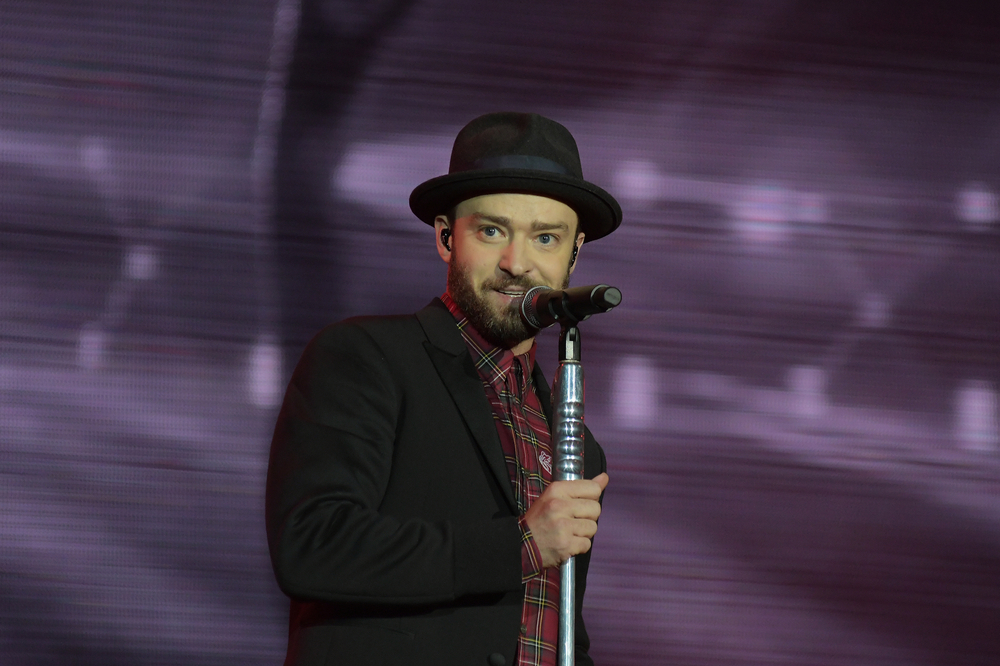 Dec. 10 at Sprint Center: Justin Timberlake
 He's not quite in the same league as Lady Gaga, Janelle Monae or Bruno Mars, but Timberlake has always been a can't-miss/fail-proof high-octane live entertainer.
On his Man of the Woods Tour, however, Timberlake takes a risk, and one that pays off or doesn't, depending on your expectations. He brings the usual army of backup help—dancers, backup singers, horn section—and throws down several of his stone-cold dance classics, like SexyBack and Cry Me a River. 
But he also gathers with some of his side musicians around a real campfire for a low-tempo acoustic sing-along that has included John Denver's Thank God I'm a Country Boy.
Reviews have been generally favorable, though some have lamented the abrupt and curious shifts in dynamics and momentum. Still, a review for British GQ couldn't help but proclaim: "Justin Timberlake (is) arguably the world's best male pop star."
Show time is 7:30 p.m. Tickets are $49.50 to $228.
A look ahead: Other shows to know about
The Snow Globes: Barclay Martin is home from Spain and he has reunited Kansas City's most inventive holiday trio. The Snow Globes—Martin, Lindsey Jones and Rick Willoughby—will perform their original and traditional holiday tunes three times in the next two weeks: 7 p.m. Dec. 6, at Village Presbyterian Church; noon Dec. 8 at the Made in Kansas City Marketplace Open House on the Country Club Plaza; and 1 p.m. Dec. 15 at Union Station.
Will Matthews, Dec. 7 at the Blue Room: The Kansas City native and virtuoso guitarist for the Count Basie Orchestra will put on a show for a hometown crowd.
New Jazz Order Big Band Reunion, Dec. 9 at the Martin Event Space in Martin City: Clint Ashlock, director of the Kansas City Jazz Orchestra, has reunited this big band to perform Duke Ellington's version of The Nutcracker Suite.
Rude and Reckless: A Joe Strummer Tribute, Dec. 15 at RecordBar: Clash fans: Don't miss this homage to Strummer, one of the fiercest and most genuine forces in rock history, who died 16 years ago this month.
The Band That Fell to Earth, Jan. 18-19 at RecordBar: This annual tribute to David Bowie features a small orchestra of Kansas City musicians re-creating some of Bowie's most beloved songs, both the hits and deep album cuts. Get your tickets now. These will sell out.