This week's list of recommended shows includes a piano/cello ensemble, two holiday shows headlined by indie-/alternative-rock stalwarts, and an all-star benefit for a local music legend.
Dec. 18 at the Arvest Bank Theatre at the Midland: The Piano Guys
Jon Schmidt plays piano, Steven Sharp Nelson plays cello, Al van der Beek take care of the vocals, and videographer Paul Anderson adds a heavy dose of visuals.
Together, they have their way with an array of styles, from classical music to pop, soul, R&B, and music theater, all infused and abetted by some stunning videos and other visuals.
They're calling this tour Christmas Together. Expect a lively and raucous celebration. From a review of a 2017 holiday show: "Holiday tunes included O Holy Night/Ave Maria, O Come, O Come Emmanuel, Rudolph the Red-Nosed Reindeer played by Schmidt, upside down, backward and with hands crossed and Gloria/Hark! The Herald Angels Sing featuring vocals by van der Beek."
Show time is 7:30 p.m. Tickets are $45.50 to $155.50
Dec. 18 at RecordBar: Fritz Hutchison Band. Calvin Arsenia, the Black Creatures
This holiday event, dubbed Cocktails & Candy Canes, is being presented by Center Cut Records, an upstart Kansas City record label whose roster comprises Arsenia, the label's inaugural artist, who has released two ace recordings, and Hutchison, who will release his Center Cut debut in the spring.
Arsenia has made big waves nationally and internationally, thanks to his supremely unique styles of music, his arresting voice, and his spectacular live presentations.
Hutchison first broke into the Kansas City music community as a member of the band She's A Keeper, a lively folk/rock band that flirted with regional success until life and young adulthood led members down separate paths.
He has since become a go-to multi-instrumentalist enlisted by several bands and artists, including The Grisly Hand and Lorna Kay's One Night Stand. With Center Cut Records, he will pursue his own career as a songwriter, one whose clever song-craft is based in pop, rock, and folk.
On their Facebook page, the Black Creatures call themselves "a dark-pop hip-hop musical duo from Kansas City, Missouri, pulling elements from sci-fi to tell an inter-dimensional story."
Show time is 7:30 p.m. Tickets are $15 in advance, $20 day of show.

Dec. 19 at the Arvest Bank Theatre at the Midland: Angels & Airwaves
This is Day 1 of The Night the Buzz Stole Xmas, the annual two-night holiday mini-fest sponsored by radio station KRBZ (96.5 FM), also known as "The Buzz."
Angels & Airwaves are a spacey, alt-rock trio from Southern California led by Tom DeLonge. They are a punk-based band but DeLonge, a former member of Blink-182, cites as his many influences a broad range of groups, from the Descendants and Stiff Little Fingers to U2, Fugazi, New Order, and Depeche Mode.
An avowed UFO-ist, DeLonge has lately infused his music with astral dimensions. From a recent review of a show in San Francisco: "While Delonge has not left his California pop-punk influences, his search for new sounds and perhaps creative processes have motivated him to give a more solid character to Angels & Airwaves. With the help of guitarist David Kennedy … and drummer Ilan Rubin, he took fans to  outer space."
Also on the bill: Badflower an hard-rock band from Los Angeles, and Search & Seizure, a Kansas City rock band featuring former members of Red Line Chemistry, Pet Comfort, and Waiting for Signal.
Show time is 7:30 p.m. Tickets are $29.65 and $35.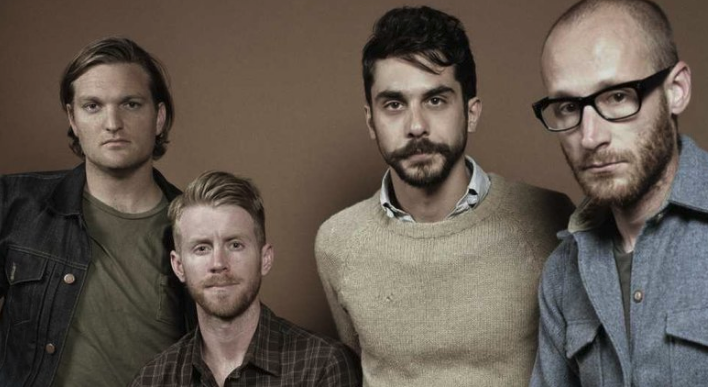 Dec. 20 at the Arvest Bank Theatre at the Midland: Cold War Kids
Day 2 of The Night the Buzz Stole Xmas features a couple of long-time indie rock favorites, a relatively new band, and a local favorite. The lineup:
Cold War Kids, a piano-centric Southern California band that fuses indie rock, blues, and soul. They are renown for their lively and manic live shows.
She Wants Revenge has been around since 2004, including a three-year hiatus. Their self-titled debut established them as revivalists—of the sounds of gothic and gloomy bands like Joy Division and the bands who mimicked them, like Interpol, and dance-rock bands like The Bravery.
Lovelytheband is an indie-pop trio from Los Angeles that exploded into the music world in 2018 when their first single, Broken, blew up instantly in music streaming sources and on a few Billboard charts. It now has more than 132  million streams on Spotify alone.
Don't miss the opener, Berwanger, a Kansas City power-pop band led by Josh Berwanger, formerly of The Anniversary.
Show time is 6:30 p.m. Tickets are $29.65 and $35.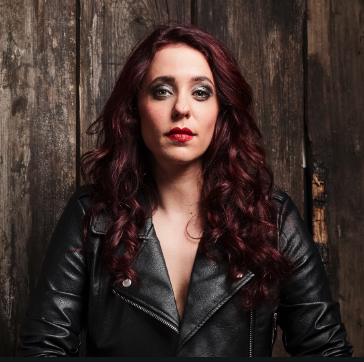 Dec. 21 at Knuckleheads Saloon: Come Together for Jan
Jan is Jan Faircloth, long-time drummer for Levee Town, one of Kansas City's longest-running and beloved blues bands, and other ensembles.
Faircloth is in the midst of a long battle with cancer, so some of his many friends and colleagues in the local music world have rallied on his behalf and are throwing a benefit to help him defray some medical expenses.
The lineup is exceptional. Trampled Under Foot is reuniting for the occasion: The three Schnebelen siblings—Danielle Nicole, Nick, and Kris–will revive the sounds that made them an award-winning blues trio that became well-known nationally and internationally before they split to pursue solo careers.
The rest of the all-star bill: Katy Guillen and the Drive, Levee Town, Dust Devil Choir, Outlaw Jim & The Whiskey Benders.
Show time is 6:30 p.m.  GA, reserved, and stage-seating tickets are sold out. Only VIP floor tickets remain for $125.
Note: On Monday, Dec. 23, The Nace Brothers will host another benefit show for Faircloth. Show time is 8 p.m. Admission is $10.
OTHER SHOWS TO KNOW ABOUT
Amanda Fish, Dec. 19 at Knuckleheads Saloon: Fish, a Kansas City native, won a Blues Music Award this year as best emerging artist for her album Free. And deservedly so.
Radkey, Dec. 20 at RecordBar: One of Kansas City's most successful music exports tops a bill with The Many Colored Death, an alt-rock/post-grunge band from Columbia, and Hot Suede, a hard-rock band from Kansas City.
Danielle Nicole and Brandon Miller, Dec. 20 in the Gospel Lounge at Knuckleheads:  You won't have many chances to see Danielle Nicole, a Grammy nominee, perform in a venue as intimate as the Gospel Lounge.
Other Americans, Monta at Odds, Emmaline Twist, and Pageant Boys, Dec. 21 at RecordBar: This is a diverse/eclectic lineup of four stellar bands from Kansas City.
Colter Wall, Jan. 19 at Liberty Hall: This Canadian-born songwriter is a gifted lyricist who swathes his melodic songs in rootsy/country fashions.